Le Smoking
The Le Smoking trend is back & the world's most stylish are mad about the boy.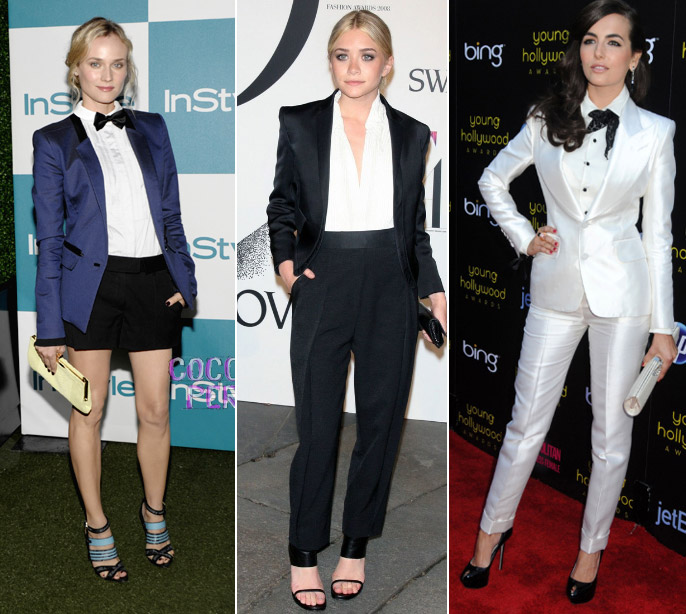 As one of the most powerful and enduring fashion creations of the 21st century, Yves Saint Laurent's Le Smoking Tuxedo is still a favourite amongst the world's most stylish. From Diane Kruger to Camilla Belle, a feminine take on the tuxedo is sharp, fresh & seductively sexy.
About Le Smoking
Created in 1966 by Yves Saint Laurent, the Le Smoking tuxedo revolutionised women's fashion. Pioneering the androgynous look for women, the tuxedo enabled women to dress with style, influence and power.
When it first appeared as part of YSL's Pop art collection it was a controversial alternative to the little black dress or evening gown.
The sharp black jacket and straight cut, high waisted trousers worn with a white organdy blouse, became instantly adored by trend setting, style icons such as Catherine Deneuve, Lauren Bacall, Bianca Jagger and more.
Every season since this controversial design made its debut, countless designers reference its chic shape – a testament to the enduring appeal of Le Smoking. YSL himself reinvented his signature silhouette in hundreds of new and unique ways during his own reign – from dress versions to jumpsuits and trenches.  Since then all of Saint Laurent's successors (Alber Elbaz, Tom Ford and Stefano Pilati), have made the Le Smoking an inherent feature in every YSL collection. {images from the YSL Fall 2012 collection below}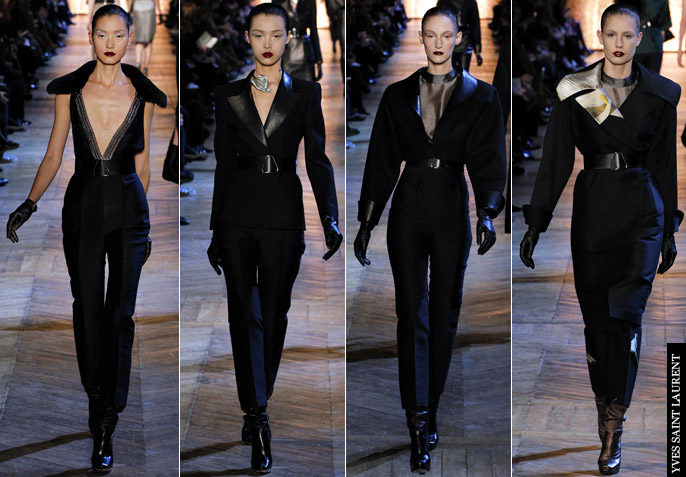 Will you wear Le Smoking Tuxedo? xx
Photos from style.com /  justfad.blogspot.com.au / google images