JUNE INSPIRATION
"Over the years I have learned that what is important in a dress is the woman who is wearing it." – Yves Saint Laurent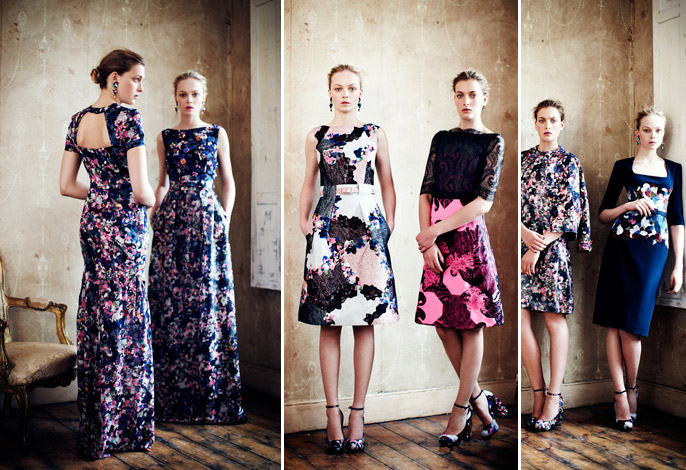 I cannot believe it is already June! This month marks the first of Winter here in Australia and I cannot wait to embrace my trench coat, knee-high boots and assortment of colourful, cosy scarves. This month I will also be launching the second CaraGray.com Art Collection.
In the meantime, it isn't too late to enter 'The Woman Of Paris' competition. One winner will receive 'Décadence' & the other, 'La Magnifique Vue De Paris'! Entries close on June 30th 2012. For full competition details and entry form, please click here! Good Luck!
Some of my June inspirations….
The enchanting new campaign and fragrance by Chloé 'L'Eau de Chloé';  whimsical prints from Erdem's Resort 2013 collection; Audrey Hepburn as Sabrina; sweet peach and apricot tones; enchanting black and white photographs of London (especially in the rain); Lola's Cupcakes (my favourite cupcakes in the whole wide world!); the alluring beauty and style of Diane Kruger.
What is inspiring you right now? xx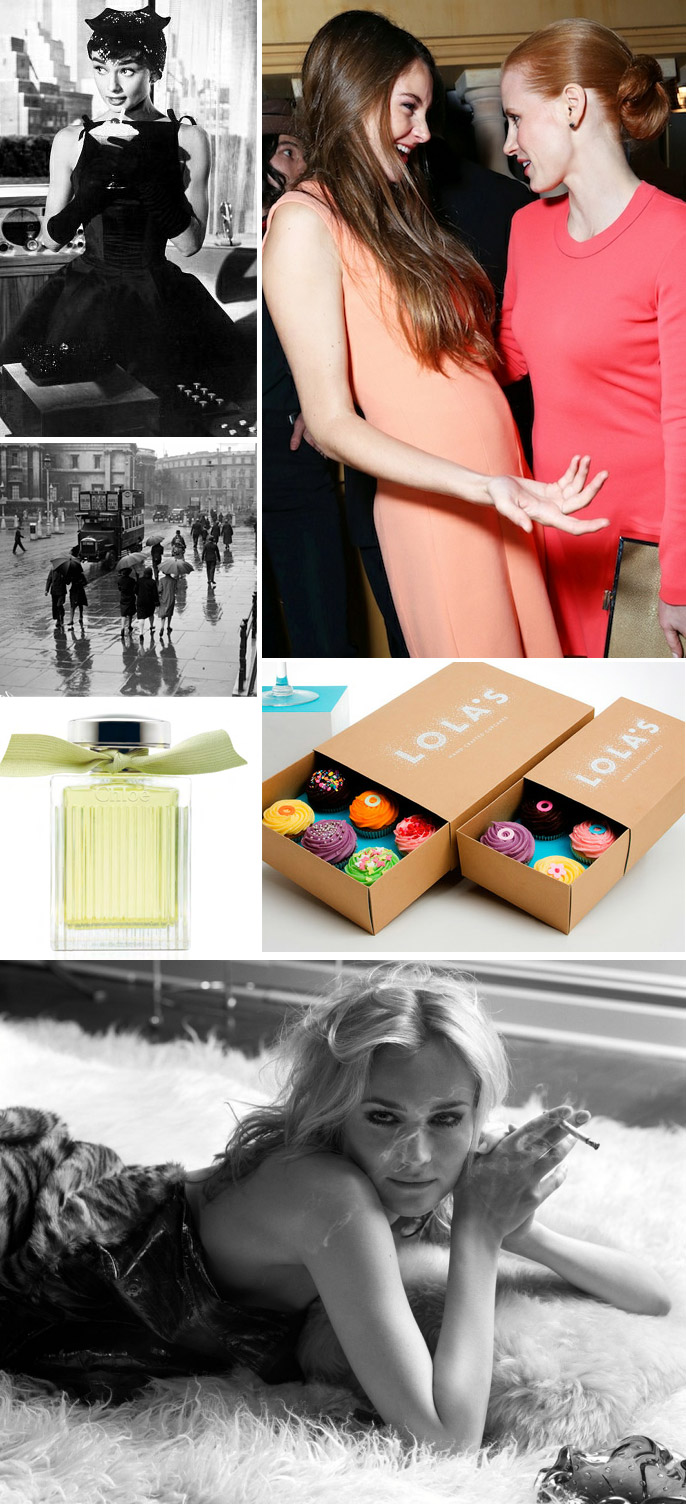 Photos from  chloe.com / style.com / bbc.co.uk / cocosteaparty.com / chloe.com / lovelypackage.com / the-electric.blogspot.com.au / alisonkerr.wordpress.com