Harrowing Beauty
Declare trick or treat with beauty looks so beguiling you will be truly bewitching on All Hallows' Eve…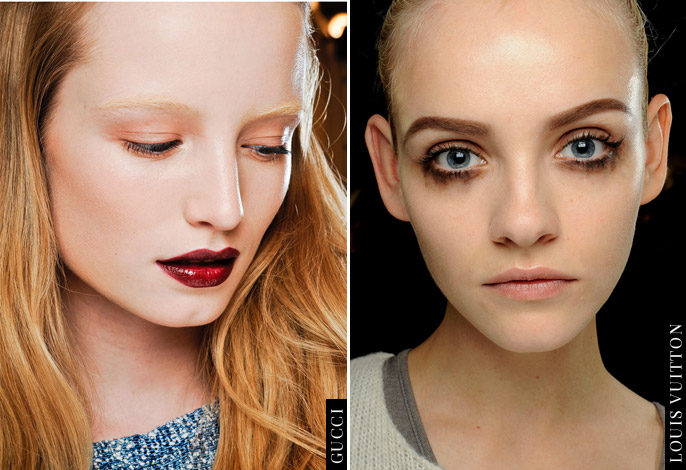 An underlying gothic appeal appeared across the runways for Autumn / Winter 2012 – making it the perfect melting pot for Halloween inspired beauty.
From the most succulent 'blood soaked' lip shades to the palest of pale skin, many could be convinced Vampires or even one of Tim Burton's many captivating characters served as the ultimate make-up muse.
At Gucci vermilion lips stole the catwalk, while skin was kept soft and glowing for the ultimate contrast. While at Louis Vuitton, smudged black eyeliner evoked an eerie grunge intensity.
"A little ill – but beautiful" – was the brief to make-up artists at Giles. To achieve the look, pink / purple bruise-inspired hues were used across lids and lips.
Meanwhile at McQ, hollowed eyes were created with strong contouring lines and a pale, matte base for a startling complexion.
Evoking the drama of other-worldly beauty, be bold and wear these gothic, romantic looks with complete aplomb…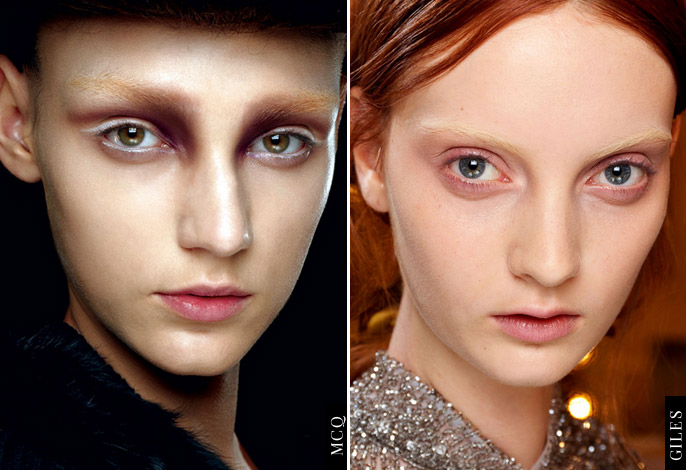 Happy Halloween! xx
Photos from vogue.co.uk / style.com