Get A Little Hot Headed
Pretty & sweet; an assortment of beautiful headbands were on show during the Fall 2012 collections.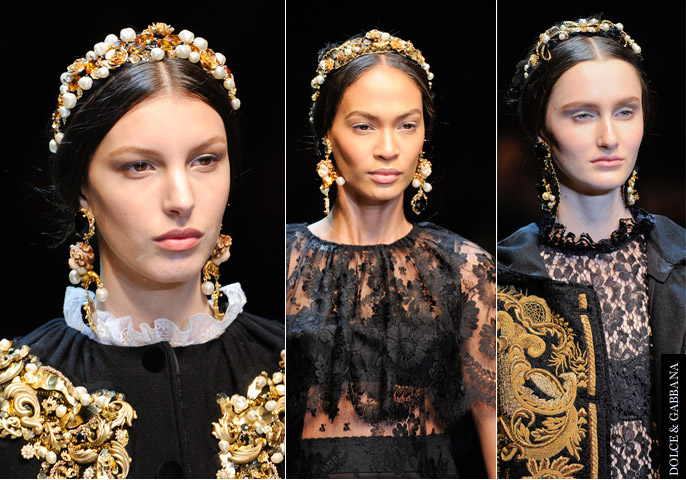 Headbands are the perfect accessory to invest in. Whether they have bows, embellishments, are bright or neutral – headbands play off beautiful dresses, handbags and shoes to perfection.
Opulently embellished headbands could be easily spotted at Dolce & Gabbana and Oscar de la Renta. Drawing attention to beautiful faces, embellished headbands add an splash of drama and sparkling delight to your look.  
Meanwhile at Clements Ribeiro and Moschino Cheap & Chic (pictured above), headbands were much more minimalist. These knotted variations appeared only in black at Clements Ribeiro, while at Moschino Cheap & Chic pretty pastels added that extra teaspoon of sweetness to the collection.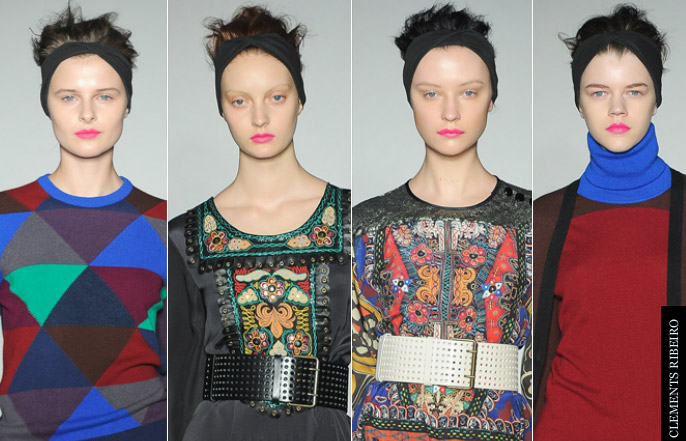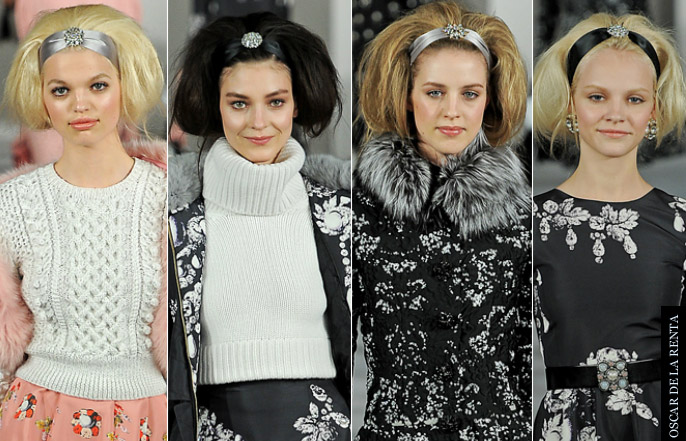 Do you love headbands? Which is your favourite accessory?
Photos from style.com