Favourite French Fashion
In celebrating Bastille Day yesterday, here are my top 5 all time favourite French fashion influences:
1. Elegance of Black and White Dressing
One of Chanel's favourites, the monochromatic look equals sheer elegance and sophistication.
2. Decedent Lace detailing
From Christian Lacroix to Chanel – lace is perfection.
3. Statement Luxury HandBags
Think the Chanel 2.5 quilted bag, Hermès Kelly bag, Louis Vuitton's Monogram bags – French Fashion houses know how to do handbags.
4. Understated Dressing
Minimal, chic and understated elegance – French style has just the right amount of everything without being overdone.
Follow the jump for my 5th favourite French style influence…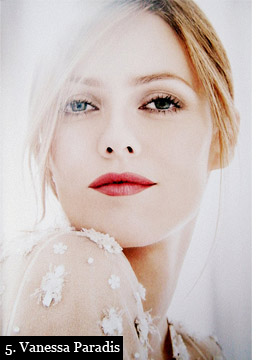 5. Vanessa Paradis
I know she isn't an 'item' as such, but if anything or anyone is perfectly French, it's her. With a gorgeous 1920's fashion aesthetic, Vanessa Paradis embodies everything that is Parisian chic!