ESPRESSO SHOT OF NEWS
4 Espresso Shots of Fashion News This Thursday…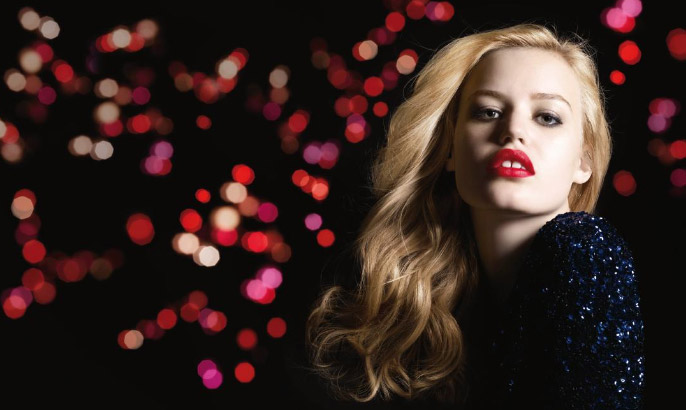 Mulberry Set To Celebrate
Britain's Jubilee
One of Britain's most iconic luxury brand's Mulberry, will launch a capsule collection in celebration of the Jubilee on May 31st.
Three of Mulberry's IT bags – the Bayswater (pictured right), Lily and Pouch – will each receive an understated Union Jack metal plaque to mark the occasion. The lining will also receive a makeover and feature Mulberry's signature tree motif, a heart and mini Union Jack stamps.
– – – – – – – – – – – – – – – –
Louis Vuitton and Yayoi Kusama's Collaboration
Louis Vuitton has collaborated with Japanese artist, Yayoi Kusama, to create a collection launching on July 10th (pictured right).
The collection will focus on Kusama's bold signature spots, which will appear across bags, skirts, tops and leggings.
Of Kusama's work, Marc Jacob's has said: "Her energy is just endless. Through the painstaking sort of obsession in each of her canvasses and installations that she's created, you see this world that never ends."
Louis Vuitton is well-known for its artist collaborations – starting with graffiti artist Steven Sprouse in 2001 and then Japanese print artist, Takashi Murakami, in 2002.
– – – – – – – – – – – – – – – –
Madonna's New Material Girl –
Georgia May Jagger
Madonna and daughter Lourdes have announced Georgia May Jagger (pictured top) will be the new face of their brand, 'Material Girl'.
Of working with Madonna, Jagger has said:"I've always admired Madonna's style and I'm thrilled to be working with her and Lola. I dressed up like her for a school dance once!". The campaign is set to be released this Summer.
– – – – – – – – – – – – – – – –
The UGG Bridal Booties
Ugg Australia has launched a collection of bedazzled slippers for brides, entitled 'I Do!' (pictured right).
Ugg has said these wedding shoes provide "luxury bridal comfort as brides and their bridal parties pamper themselves before and after the wedding". Known by many as the 'ugliest of all shoes', Jezebel.com went as far to label to the 'I Do!' slipper "the single biggest threat to traditional marriage that currently exists"…. Now that is a statement!
– – – – – – – – – – – – – – – –
Happy Thursday! xx
Photos from vogue.co.uk / rimmellondon.com / uggaustralia.com / fashionista.com