Editor's Letter
An Uptown Twirl Update…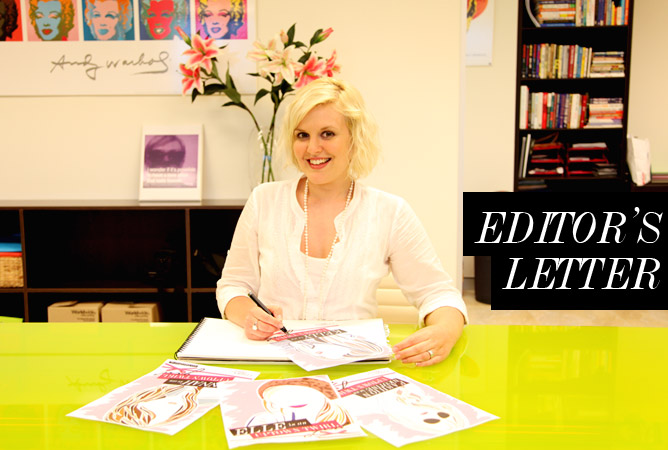 Dear Readers,
Firstly I would like to say a very special thank you for reading Uptown Twirl. It has been amazing getting to know so many of you on Facebook and Twitter and reading all of your comments and emails.
2011 is a massive year for both Uptown Twirl and myself. My recent trip to Australia, from London, has been prolonged and I will be on the Gold Coast for the next few months. During my stay I am so excited to immerse myself in Australian Fashion and will be bringing you all of the details from my adventure! From Rosemount Australian Fashion Week to designers I think you should know; plus all of the usual Uptown Twirl news, trends and more; 2011 is set to be an amazing year!
Just a few of the fashionably fabulous things you will see and hear about on Uptown Twirl in the coming weeks and months:
The Uptown Twirl Manifesto
Uptown Twirl is fashion community that is blazing a trail in the online fashion industry. It aspires to shine the light on Fashion talent from around the world – whether that be fashion designers, bloggers, photographers, models or other industry experts.
Aiming to take the 'cold stare' out of this elusive world, Uptown Twirl delivers delicious scoops of fashion news served daily. Putting a fresh twist on fashion, trends and style; Uptown Twirl aims to inspire readers and take the fear factor out of fashion.
Miss Uptown Twirl
Miss Uptown Twirl is a new competition to give up-and-coming Fashion Designers, Photographers and talented yet under-the-radar Fashion Bloggers the exposure and spotlight they deserve.  
Being named Miss Uptown Twirl will be a prestigious honour and offer many benefits to the winner. Each Miss Uptown Twirl winner will not only receive massive exposure for your blog or business website but also an Uptown Twirl gift package, including; designer products, a unique Uptown Twirl artwork of the winner and many other goodies! Best of all a charity donation will be made by Uptown Twirl in the winner's name. You can read more and nominate yourself now for Miss Uptown Twirl by clicking here…
Uptown TV
In the coming weeks Uptown TV will be returning to UptownTwirl.com! You may recall last year I interviewed Stacy Igel, Founder / Creative Director of Boy Meets Girl®, as well as reporting on fashion trends and news. Uptown TV 2011 will see me interview a host of other Designers and Fashion Industry experts to bring you the latest news and a behind the scenes sneak peak at everything fashionable. Visit the Uptown Twirl YouTube channel to see previous episodes online now…
Uptown Close & Personal
Each week Uptown Twirl will publish interviews with Fashion Bloggers, Photographers, Stylists, Models and more. You can get to know the people you admire in the fashion world – up(town) close and personal!
Rejuvenating UptownTwirl.com
Over the coming weeks, UptownTwirl.com will be undergoing some design updates. My aim is to keep Uptown Twirl as fresh, fabulous and fashionably fun as possible while keeping it user friendly and ultra chic! Stay posted to see.
Uptown Twirl Illustrations
Many of you will have seen the Uptown Twirl Illustrations on Facebook and on previous article posts here. Thank you to all of the lovely ladies who have posted their illustration on their blog or as their Facebook and Twitter profiles. If you are waiting on your illustration, they will be coming to you very soon.
My Style World
While I am in Australia I will be posting photos of my life of fashion and adventure Down Under. My new finds and fashion obsessions will all be here!
Cara Gray Collection
And finally while I am in Australia I will be working on my own collection! I will be documenting the process on Uptown TV and with photos. I am so very excited and cannot wait to share more details with you! Watch this space…
And finally, Uptown Twirl is now being updated each day, so be sure to check back for your Daily Espresso Shot of Fashion News!
Love Cara xx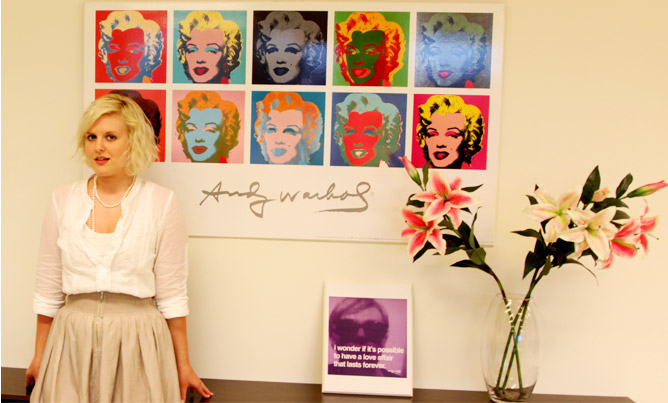 p.s. This is me trying to channel Marilyn….
p.p.s. You can follow Uptown Twirl on Facebook and on Twitter for the latest posts, inspiring quotes, news & just fabulous fashion conversations!
You can also sign-up to the Uptown Twirl newsletter by entering your email on the right side bar xx