Couture Spotlight Part2
Chanel Couture Spring 2011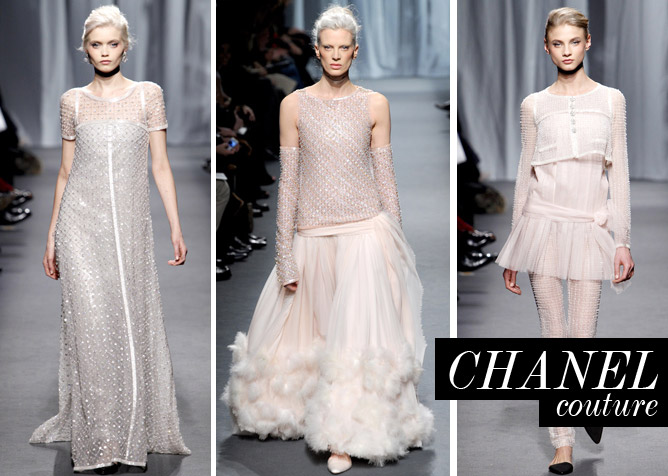 I love pink & white. I love sequins. I love Chanel Suits. Add these together and I am in fashion heaven!
Chanel's Couture Spring 2011 collection was cascade of light. Shimmering, dazzling, radiant light, that sparkled from a staggering ten million beads used in this collection!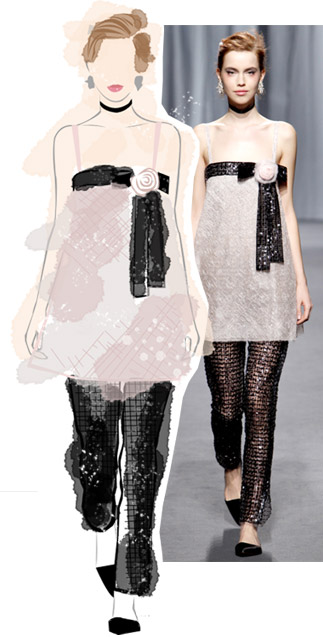 Pink bouclé suits, drop-waist dresses, sequined leggings, divine tweed coats – the Chanel Couture collection is best described as heaven sent. The collection was inspired by the watercolours of Marie Laurencin and her pastel palette. Laurencin painted Coco Chanel in the 1920s.
Whimsical and delicate, with an underlying 'ballet' feel; there were also some unexpected notes – one being jeans and leggings worn under almost all coats and skirts. And the most eye-catching element – every model walked in ballet flats. Of this, Karl Lagerfeld said, "I am getting tired of the way the girls walk in those high shoes. One saw a lot of it so maybe it's time to see something else". Bound to the ankle by transparent straps, the ballet flats added an enticingly sweet twist to the collection. A fresh, innocent and charming twist on the already exquisite…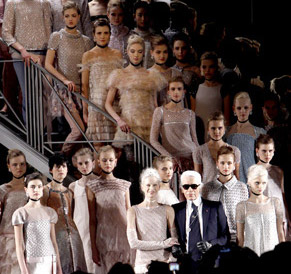 Are you loving or loathing the Chanel Couture Spring 2011 collection? xx
Photos from Style.com