Bookmark This
A chic clutch is the new 'must-read' accessory. What a novel idea!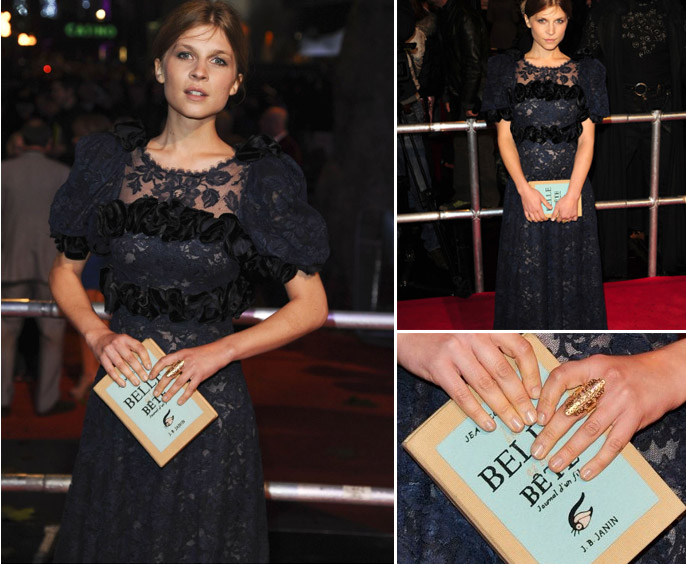 Held by highly fashionable lovelies Clémence Poésy, Michelle Williams, Tilda Swinton, Natalie Portman and more; the novel clutch is a truly charming accessory.
Bookworms unite! This bookish trend evokes a chic, polished and insolent nonchalance. Perfect for the red carpet (or everyday… if I got my little mitts on one!), a novel clutch is a perfect celebration of classic literature, fashion and the timeless clutch.
From Olympia Le-Tan's novel creations (seen on the arm of Poésy, Williams, Swinton and Portman) to Kate Spade's vivid book brilliance – you are certain to find the perfect story to compliment your style. From 'Romeo and Juliet' to 'The Catcher In The Rye'; 'Love Story'; 'Emma'; 'The Importance Of Being Earnest' and so many more; wear your favourite heroines on your sleeve and showcase your love of the classics.
Wonderfully whimsical, quirky and fun – novel clutches are très chic!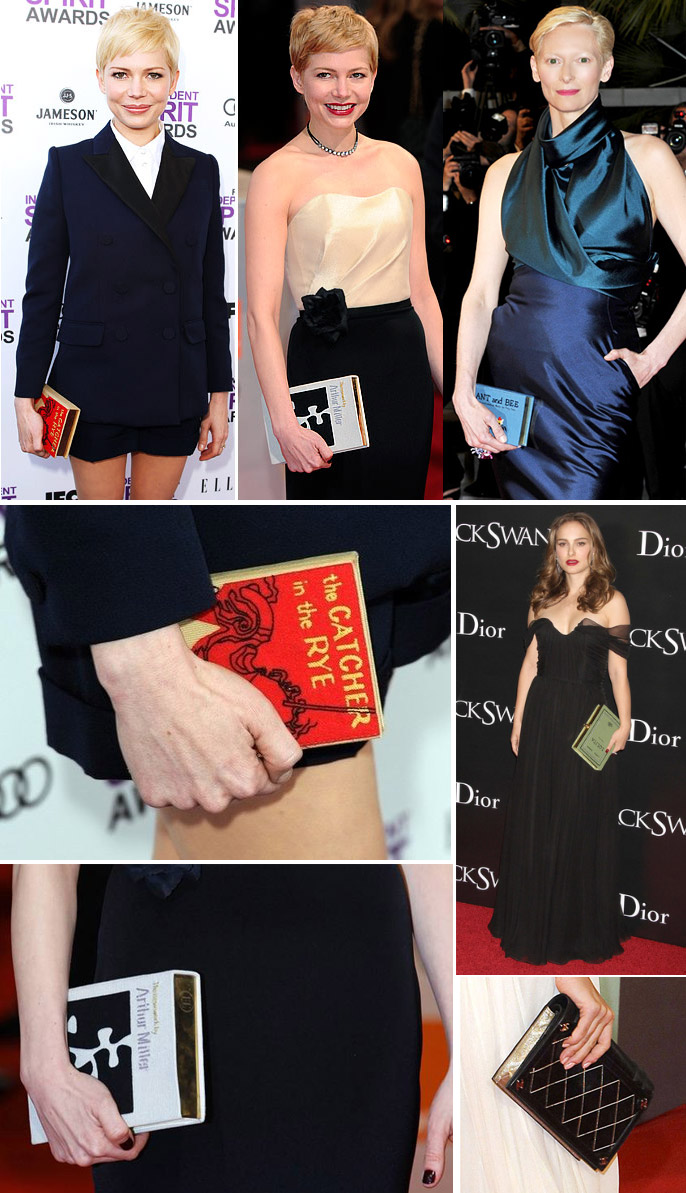 Would you tote a clutch of your favourite novel? xx
Photos from usmagazine.com / fashionscanner.onsugar.com / hersmagz.com / bohochloe.blogspot.com.au / thestyleagenda.com / redcarpet-fashionawards.com