Sugar Rush
Indulge in a delicious scoop of weekday ice-cream sundae…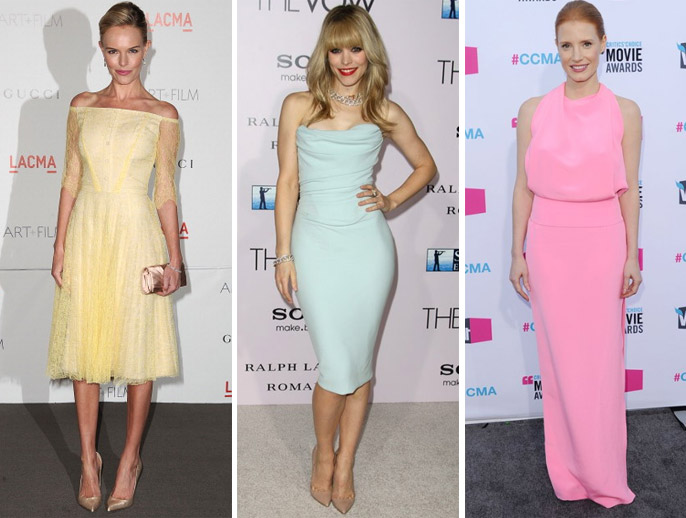 Sweeter than sweet pastels are creating a sugar rush. No melancholy toffees or chocolate drops here – delight in sherbet lemon, crisp mint and pink fairy floss for a true dessert feast.
Deliciously decedent and sweetly inspired – this trend is all about the burst of colour. Keep your silhouette streamlined and simple for classic chic. On the red carpet, accessories have been kept to a minimum for a pure high octane sugar high.
To add a sultry appeal to these heavenly looks, be inspired by Rachel McAdams in her baby blue Vivienne Westwood cocktail dress (pictured above centred). A sultry smokey eye; luscious red pout; a non-fuss hair – are effortlessly chic and sophisticatedly sexy; adding the va-va-voom to pastel hues.
Heaven sent and perfectly pretty, pastels will brighten your complexion, your mood and your day…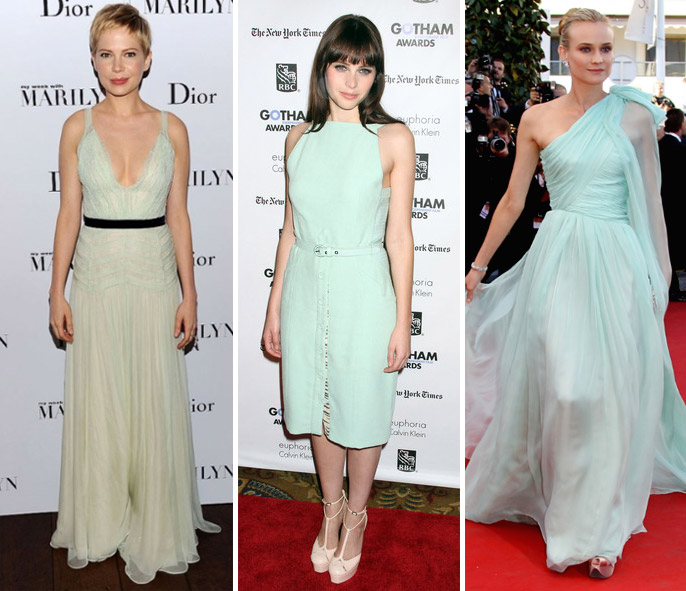 Would you indulge in this sweet-tooth trend? xx
– – – – – – – – – – – – – – – – – – – – – – – – – – – – – – – – – – – – – – – – – – – – –
Labels: Kate Bosworth in Erdem; Rachel McAdams in Vivienne Westwood; Michelle Williams in Christian Dior; Felicity Jones in Proenza Schouler; Jessica Chastain in Balenciaga
Photos from