A New Year & A Fresh Fashion Start
Wanting to reinvigorate your style for 2012? Look no further than crisp, clean white for a fresh fashion start.
Elegant, sophisticated and seductively sweet, white can take you from the boardroom to the ballroom with effortless stylish panache. From a classic shirt to a little cocktail dress; white ignites a pure luxe minimalism.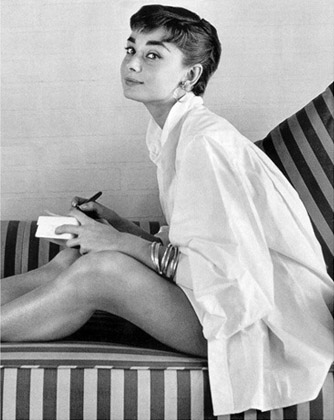 Classic White Shirt
Worn by style icons for the past several decades, the white shirt exudes unmistakable polished chic. A favourite amongst Audrey Hepburn, Marilyn Monroe, Brigitte Bardot and others, the perfect white shirt is a must in every wardrobe. Wear over jeans, tucked into a pencil skirt or with a blazer – the opportunities are endless. For Inspiration: look no further than Audrey Hepburn's adorably nonchalant white shirt style.
The Little White Dress
For a fantastic alternative to the 'little black dress'; cleanse the palette and breathe some fresh air into your wardrobe with white. From delicate white lace to darling embellishment – the little white dress can be quite simply breathtaking. It's seductive yet irresistibly sweet. For the exquisite allure of the little white dress, see Louis Vuitton's Spring / Summer 2012… j'adore!
Why not start the New Year off with some luxe fashion optimism? Will you incorporate white into your wardrobe? xx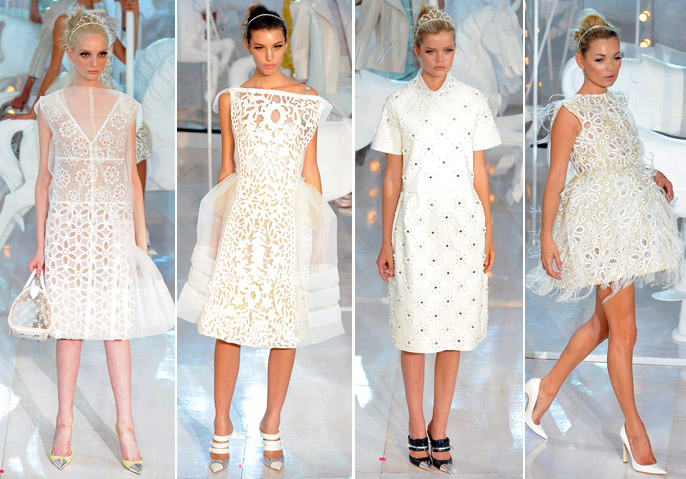 Photos from style.com