What I Wore…
this week now that I have a slight baby bump (captured on Instagram)…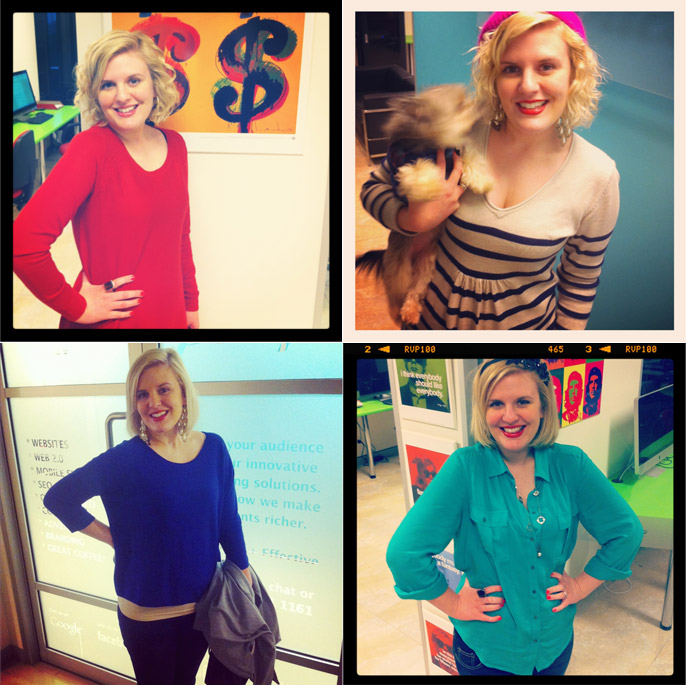 Being nearly 16weeks pregnant I have had to start tweaking my wardrobe and daily outfit choices to work with my new figure. After a couple of full day shopping trips I now have quite a mini collection of pieces, to take me from the office to the evening (well for the time-being anyway).
While building my new capsule pregnancy wardrobe, I have embraced dresses and tops in bright colours and loose silhouettes. I have also been stocking up on statement accessories to add that extra pizzazz to my looks. Colourful berets; large vintage-inspired necklaces; and statement earrings have all been on my purchase list.
What are some of your pregnancy wardrobe tips? xx
p.s. Don't you just love Instagram! You can follow my pics on Instagram or
on Uptown Twirl's  Twitter & Facebook pages!