The 'Pencil Case' Clutch
'Pencil Case' clutches have that je ne sais quoi.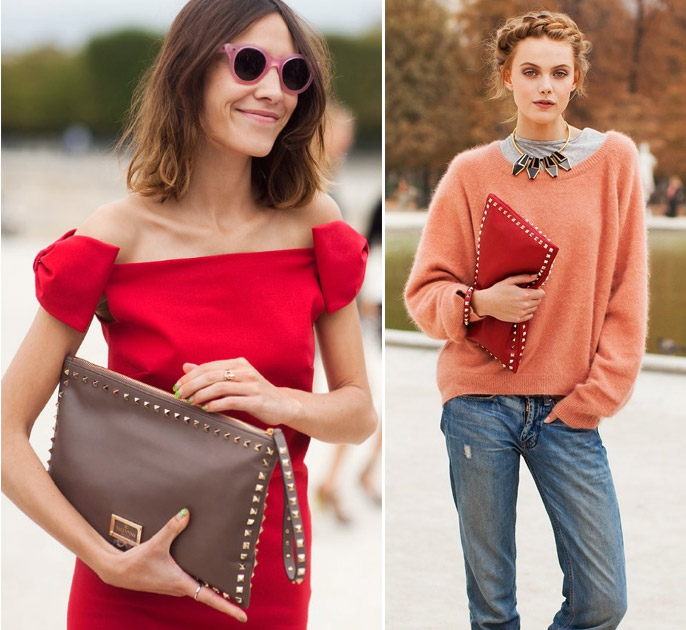 Simple and chic- there is something undeniably elegant about the nonchalant slip of one of these divine clutches under your arm.
Whether it is the pure simplicity of the design or the complete effortless sophistication of carrying such a purse – pencil case clutches are gorgeous, practical and stylish.
From Céline to Chanel, Comme des Garcon to Pierre Hardy– countless design houses are putting their own fresh spin on the humble 'pencil case' structure.
While the compulsion to carry lots of your belongings in your handbag will need to be overlooked with these delectable clutches – what they lack in size they well and truly make up for in aesthetics. In an impressive array of vibrant shades; hypnotising textures and fabrics; chunky zips and fastenings – these zip-top clutches have already been seen and photographed in the arms of many of the world's most stylish.
Whether you wear it in the nook of your arm or let it sit snugly atop your iPad case; the pencil case clutch is the IT accessory of the moment. Case Closed!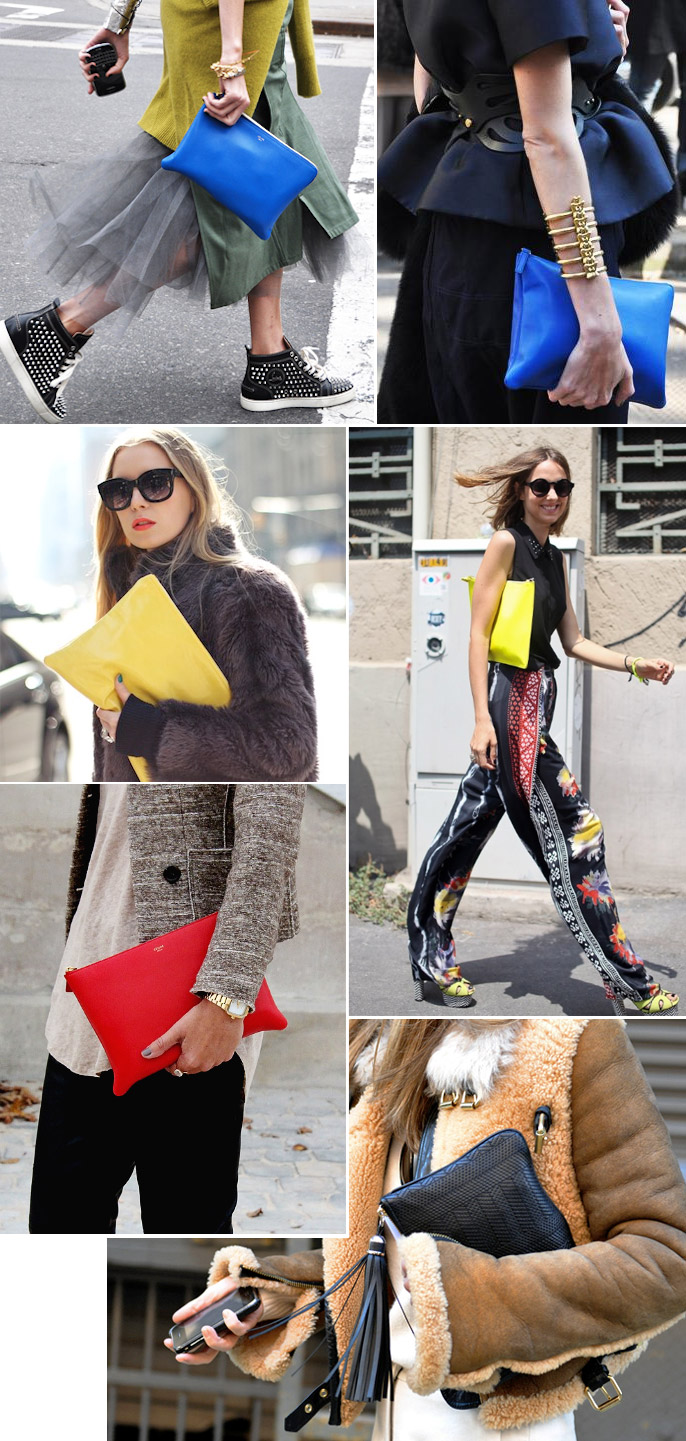 Happy Weekend! xx
Photos from google images