The Great Gatsby
Be inspired by the exhilarating glamour & architectural cuts of Ralph Lauren's beautiful tribute to opulent 1920's & 30's dressing…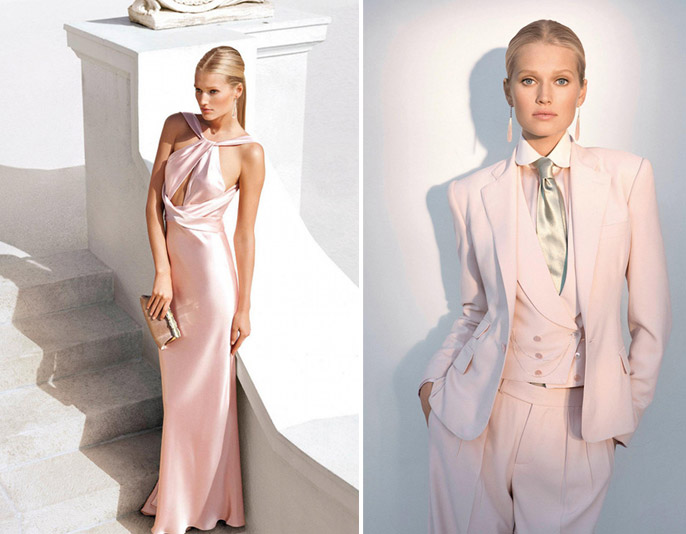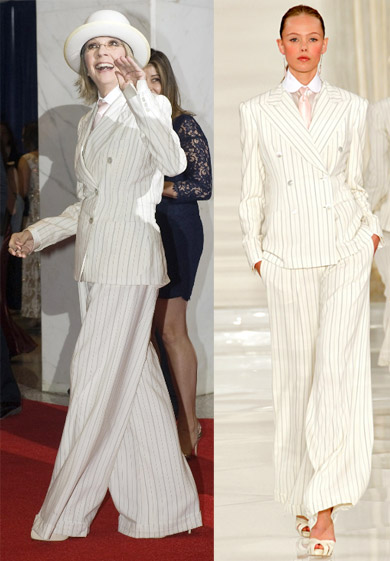 When Diane Keaton stepped out over the weekend wearing a stunning suit from Ralph Lauren's Spring / Summer 2012 runway show, she once again shone the spotlight on this sensational collection. Attending the Annual White House Correspondents dinner in Washington, Keaton's impeccable style had a timeless, dramatic edge; while evoking the iconic look of her much beloved character 'Annie Hall'.
"Authentic haberdashery influences such as pinstripes, pin tucks and slick metallic neckties create a Prohibition-era take on the classic three piece suit, while soft shades of blue and ivory keep trousers and double-breasted jackets feeling unmistakably feminine."
– RalphLauren.co.uk
Sleek, streamlined yet inherently feminine, the Ralph Lauren Spring collection paid tribute to the intoxicating glamour of the 1920's and 30's. "For Spring 2012, I was inspired by a romantic kind of nonchalance – an effortless glamour that is always timeless." – Ralph Lauren
While stunning bejewelled eveningwear left us breathless, menswear-inspired suits were equally mesmerising. Sharply cut suits were sophisticated, chic and powerful. Clean lines emphasised exquisite tailoring and equally flattering silhouettes.



What is your favourite fashion decade? xx
Photos from ralphlauren.co.uk / dustjacketattic.blogspot.com.au / style.com / ibtimes.co.in