Accessories, Fashion Illustration
Style
The Power Of A Spectacular Heel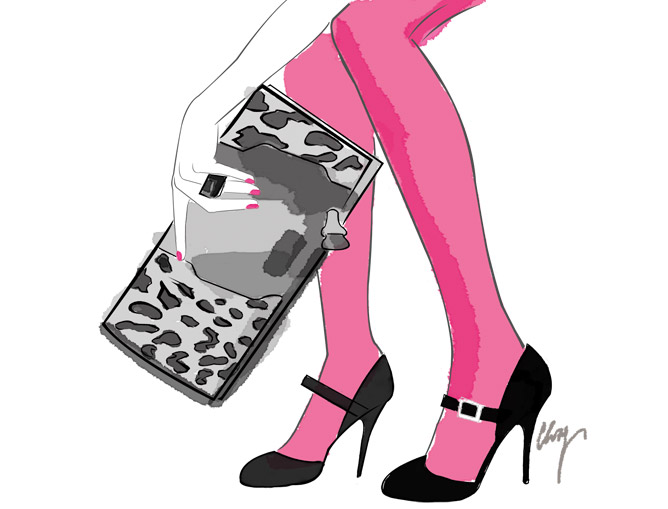 From Christian Louboutin to Jimmy Choo & Manolo Blahnik – a beautiful heel is as much a miniature piece of artwork as it is a pair of shoes.
Not only can they add the perfect finishing touches to an outfit; but all while expressing your own unique style; and enabling you to explore the world!
I adore this quote from Christian Louboutin, in which he talks about the power of shoes & the connection between heels, style and the individual's personality…
– – – – – – – – – – – – – – – – – – – – – – – – – – – – – – – – – – – – – – – – –
"There is an element of seduction in shoes that doesn't exist for men. Think about Marlene Dietrich crossing her legs – the whole attitude. The language starts with the shoe and radiates over the whole body. A woman can be sexy, charming, witty or shy with her shoes. Shoes for men are about elegance or wealth; they are not playing with the inner character.
That's why women are happy to wear painful shoes. For some a little discomfort is balanced by something else, which has to do with desire. You feel yourself, empower yourself, know yourself. You are aware of your body. This little act of discomfort pays off in lots of other ways.
Her whole attitude is 'Here I am'. She doesn't look like a mouse ready to hide. She has a strong and active attitude. She is fronting things. She is an actor in her own life. That's why a lot of people love and respect her."
– Christian Louboutin
– – – – – – – – – – – – – – – – – – – – – – – – – – – – – – – – – – – – – – – – –
How would you describe the perfect pair of heels? xx