Softly Sun-Kissed Skin
On the runway, Rodarte and Michael Kors embraced beautiful sun-kissed skin for truly glowing complexions.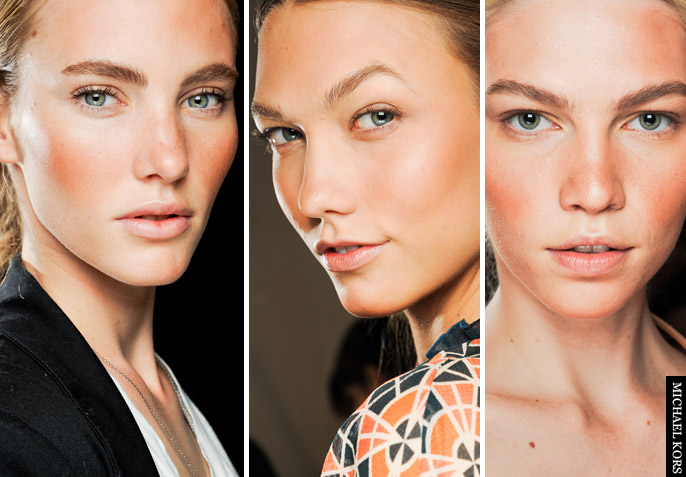 At Michael Kors, Shiseido's Artistic Director, Dick Page, declared –
"I'm exploring the different sides of bronze".
With the collection's key word being 'African Safari', models' skin glowed in golden tones of perfection. Meanwhile at Rodarte, blends of bronze and pink pigments were applied to cheeks and lids with a greater intensity. Aiming for 'Faye Dunaway cheeks'; the Rodarte sisters were inspired by the Australian Outback. Wanting models to appear as if they had been caught in a dust storm; cheeks, brows and lids were all highlighted with shimmering bronze.
Bronzer Tips…. to achieve a subtle yet golden vibe- don't apply the bronzer all over your face. This can cause the colour to look flat and thick. Use a brush to dust bronzer lightly around your hairline at the temples; across the bridge of the nose; and over the chin. Then be sure to blend well to diffuse the colour and achieve a natural finish.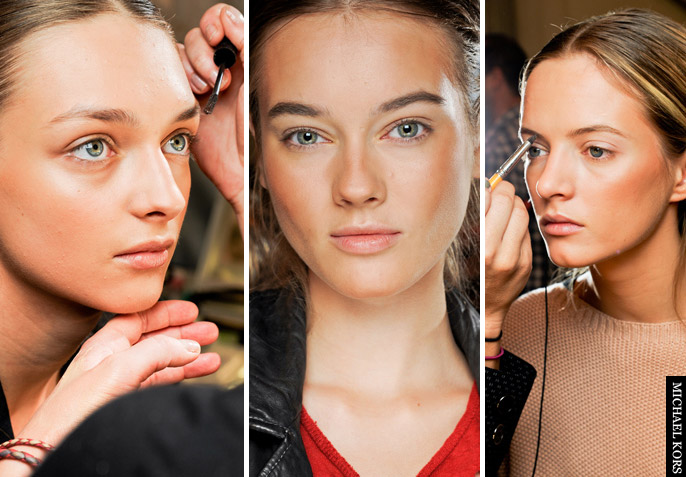 Will you use bronzer for a subtle glow? xx
Photos from style.com