Paint The Town Red
Passionate; Seductive; and High-Octane Glamour – nothing makes quite the breathtaking style statement like a stunning red evening gown.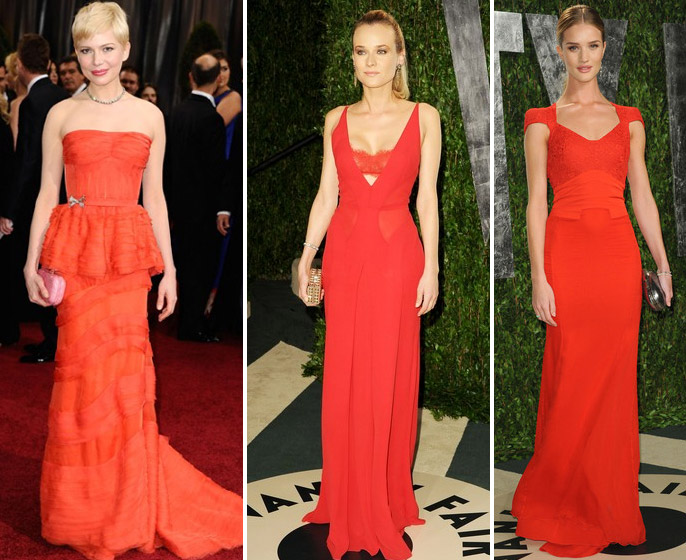 Evoking the allure of Old-Hollywood glamour; the iconic beauty of timeless style icons; and adding a splash of spicy drama – a red evening gown
= femme fatale appeal.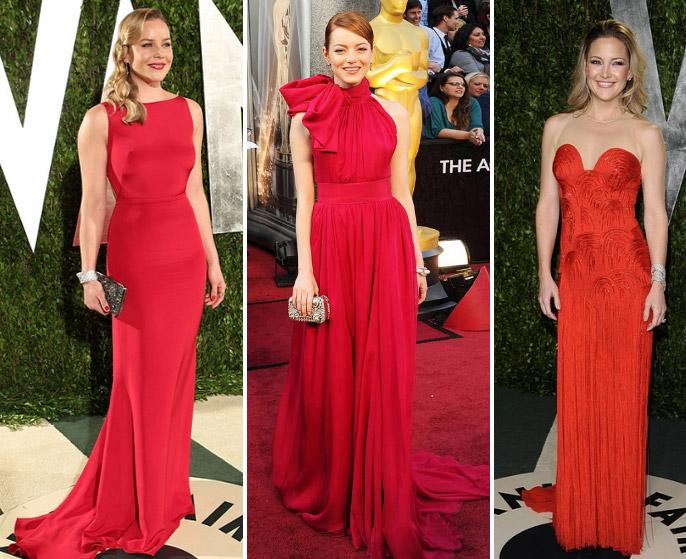 The colour of unbridled exuberance, red isn't a look for the faint of heart. A favourite on the red carpet for decades, Hollywood starlets have long looked to this extraordinary colour for their shining fashion moment.
Best kept simple and chic, red is a power colour that deserves your undivided attention. Diane Kruger (pictured top centre) adds the va-va-voom in this daring, sleek red Calvin Klein Collection gown. While, Rosie Huntington-Whitely is sophisticatedly sexy in Antonio Berardi (pictured top left).
It will also make an entrance. "If there's one woman wearing red, she will inevitably be the eye-catcher of the evening. It's as though the room is suddenly illuminated — simply perfect for a grand entrance." – Valentino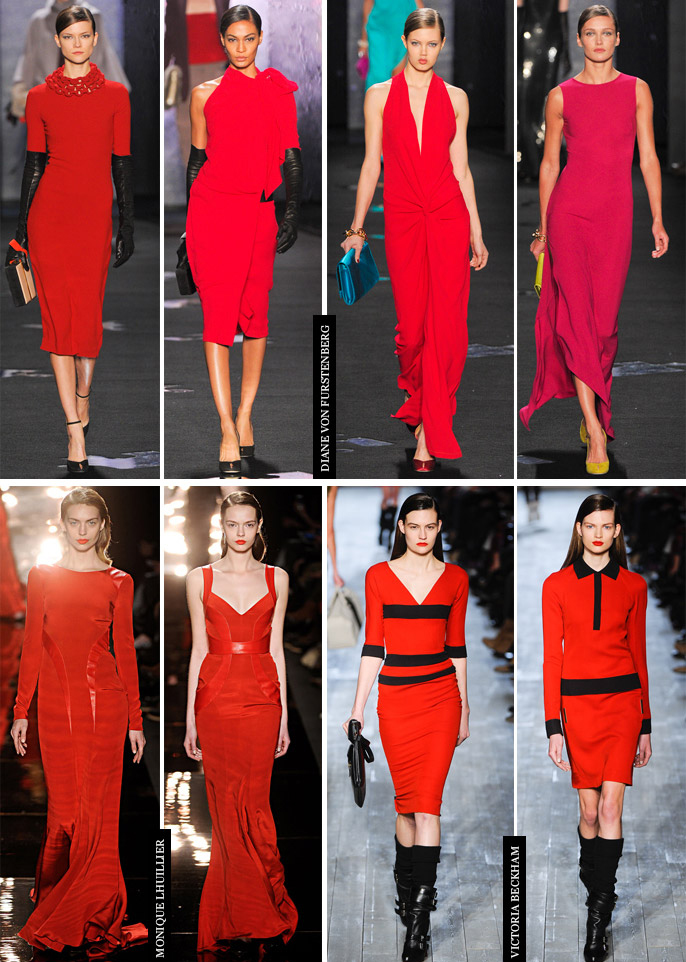 Will you get 'red hot' this Summer? xx
Photos from fashionscanner.onsugar.com / fashion.telegraph.co.uk / thefashionpatrol.com / fashionandstyleblogger.blogspot.com.au / eveallure.com