On The 6th Day Of Christmas…
Travelling In Style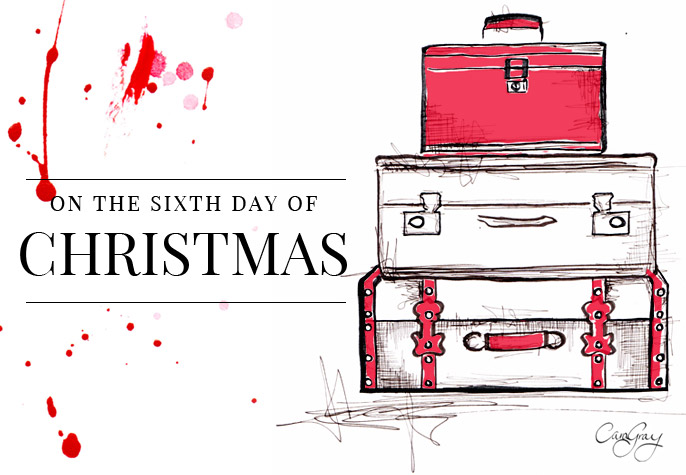 December is one of the busiest times to travel. Whether you are making your way home for Christmas or jet setting off to a far away location – dressing for the occasion will make your adventure feel all the more special.
Yet there is no reason to sacrifice comfort on your journey. There are plenty of elegantly cosy and lightweight pieces that will have you looking quite the effortlessly stylish traveller.

The Blanket Scarf
Long flights are notoriously chilly, so a large scarf that can double as a throw-over is the perfect travel accessory. And a light weight cotton scarf is still appropriate if you are on your way to a warmer destination.
Silk Trousers
While silk can be a warm fabric, it is also light weight, elegant and a little luxe. Choose a silk trouser in a loose cut for a nonchalantly, glamorous take on traditional travel wear.
Sunglasses
Conceal those early morning dark circles with a super chic pair of sunglasses. Opaque lenses and large frames will add an old-world elegance to your travelling style. They can also come in handy for in-flight napping. Fall asleep with a little more privacy and catch up on your beauty sleep before arriving refreshed and gorgeous at your next destination.
Christmas Travel Inspiration
For a more whimsical take on travelling in style this festive season, be inspired by this fun editorial for Elle Poland. Love the statement sunglasses and gorgeous feminine embellishments…

What are your tips for travelling in style this festive season? xx
Photos from dustjacketattic.blogspot.com.au