Mad As A Hatter
Accessories reach extremes as daring hats evoke a maximalist approach
to dressing…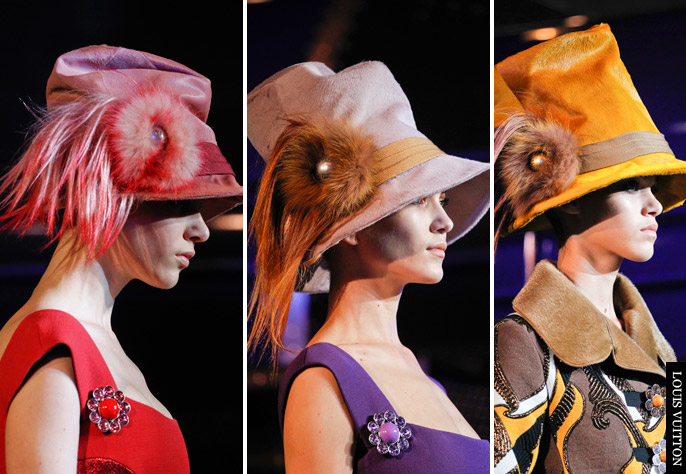 Marc Jacobs may have instigated the return of the hat. On his namesake runway and also at Louis Vuitton, decedent hats made for unexpectedly enchanting Fall wardrobes.
A powerful accessory which has long captured the hearts of some of the world's most chic; a hat is a stylish (not to mention warm) way to make an iconic statement.
At Marc Jacobs and Louis Vuitton, scene stealing headpieces in an assortment of extraordinary shapes and colours made an opulent impact. Embellished with feathers and jewels at Louis Vuitton, and covered in fur at Marc Jacobs, it was a thrilling fashion moment unlike any other.
While a hat can be the perfect cover-up for a bad hair day, this bewitching accessory will instantly draw attention to your face. At Louis Vuitton make-up was kept fresh and minimal– with dewy pink lips and clear skin; while hair was pulled back and swept up underneath these beguiling hats.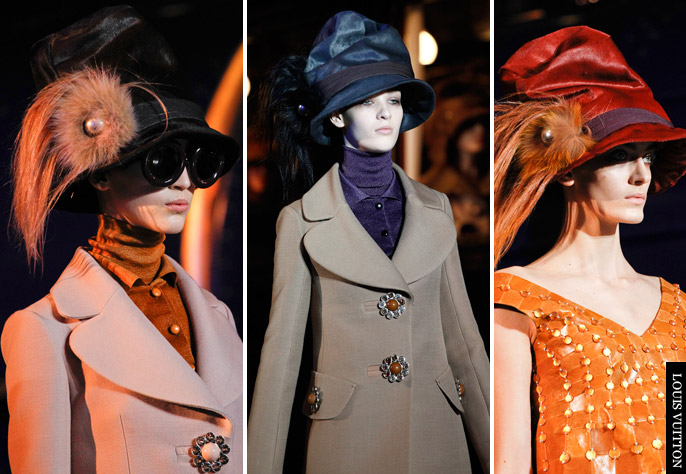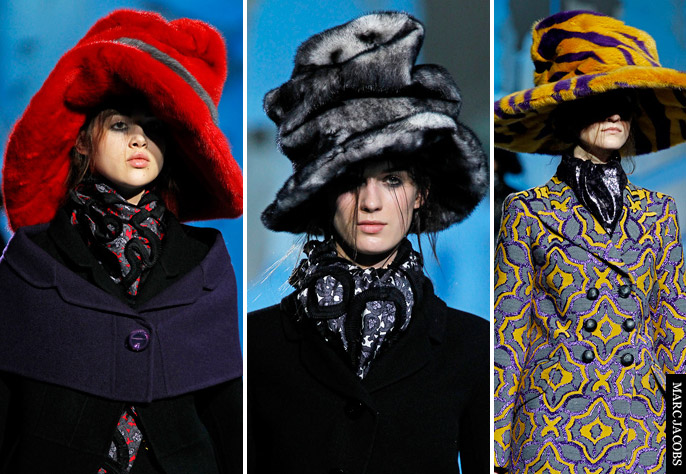 Will you dress for a 'Hat Trick'? xx
Photos from style.com