Jump Into A Jumpsuit
The humble all-in-one has become a highly glamorous red carpet staple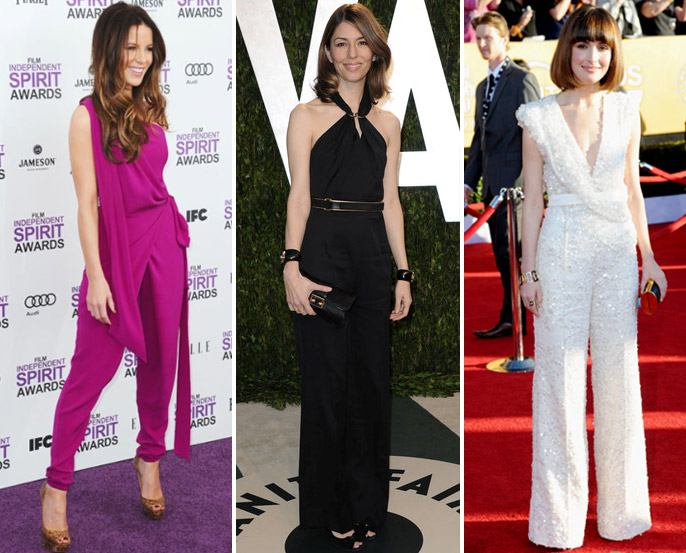 Worthy of a Studio 54 moment, a killer jumpsuit is a sleek, sexy and sophisticated alternative to the conventional cocktail dress or gown.
When Rose Byrne arrived at the 2012 SAG Awards wearing a bold, embellished cream Elie Saab jumpsuit, jaws dropped. Covered in exquisite sparkling crystals and sequins, the jumpsuit was a flattering, feminine and potentially risky choice for such a glamorous red carpet occasion. Yet Byrne looked the epitome of elegance personified and appeared across numerous Best Dressed Lists from around the globe.
And she isn't the only one stepping out in style in an all-in-one! From Kate Beckinsale to Gwyneth Paltrow and Sofia Coppola – the chic jumpsuit is a favourite amongst many modern day style icons.
Pulled in at the waist and with long elegant lines elongating the legs; a jumpsuit can be ultra-flattering to the figure.
Be bold when it comes to colour! A pop of colour à la Kate Beckinsale's fuchsia jumpsuit is simply breathtaking. While a tuxedo inspired all-in-one (see Gwyneth Paltrow) is undeniably chic…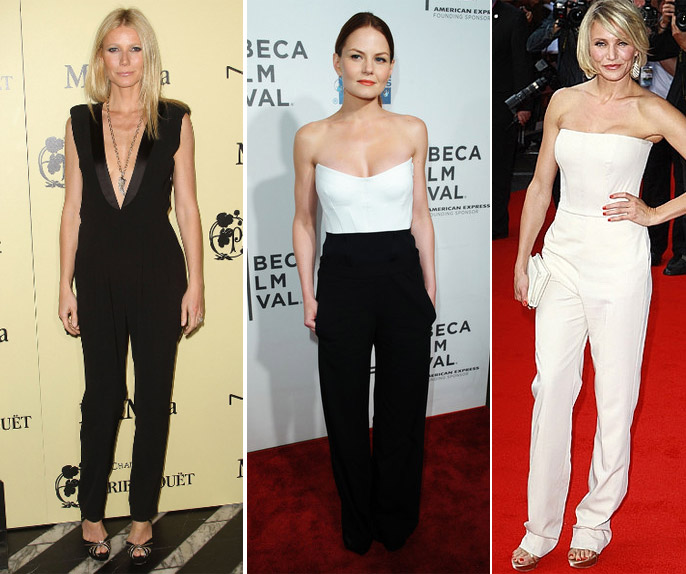 Will you jump into a jumpsuit? xx
Photos from nubry.com / flashion-lights.com / huffingtonpost.com / posh24.com / stylebistro.com