Headscarves
Perfect to conceal a multiple of hair sins – the heroic headwrap can transport your Summer wardrobe into glamorous overdrive.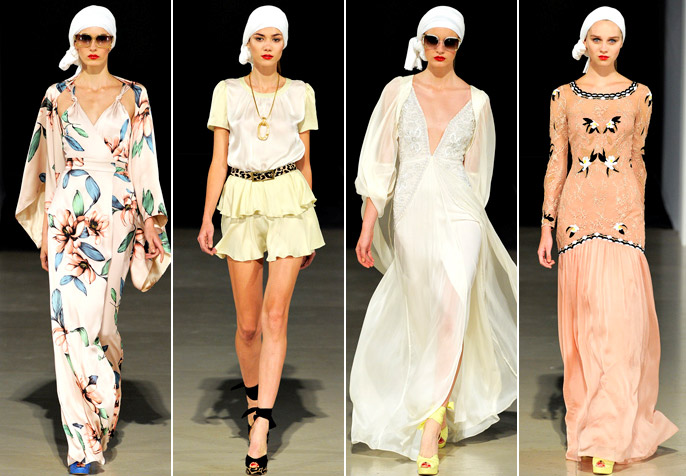 Stylish, chic and effortlessly enchanting, a beautiful silk headscarf will instantly add a luxe cruise appeal  to a Summer spent by the sea or in the city.
As seen for Temperley London Spring / Summer 2012, headscarves were the perfect finishing touch to this sophisticatedly alluring collection.
Taking inspiration from Grace Kelly in High Society, the collection evoked a sizzling high glamour perfectly accentuated by this classic accessory. Whether teamed with a draped satin gown or beaded French lace – the headscarf added a timeless, iconic Old-Hollywood appeal. Headscarves were secured on the side and appeared in luxe white and striking leopard print on the runway.
To achieve a similar look…. pull your hair back into a low ponytail. Fold a square scarf diagonally into a triangle and place the centre of the scarf (along the long edge of the triangle) at your hairline. Bring the edges of the triangle around your head tightly and tie it under your ponytail. Begin to twist your ponytail and the tied ends of the scarf together; then wrap it around into a tight bun. You can then neaten the look by tucking any extra bits of hair and scarf under the bun for effortless summer chic…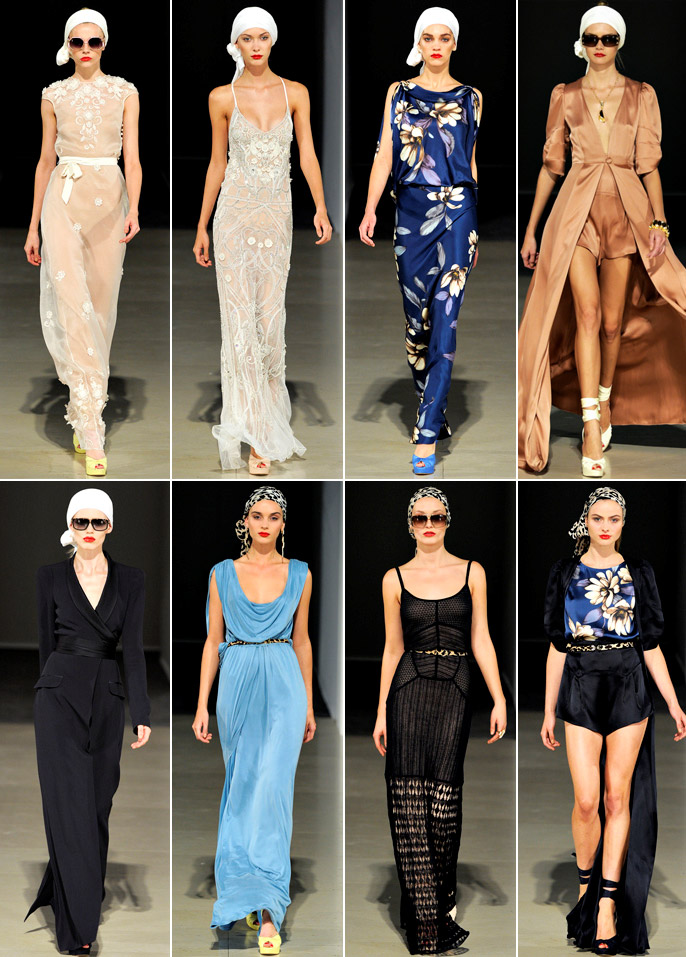 Will you get 'wrapped up' this Summer? xx
Photos from style.com