ESPRESSO SHOT OF NEWS
5 Fabulous Fashion Shots Of News…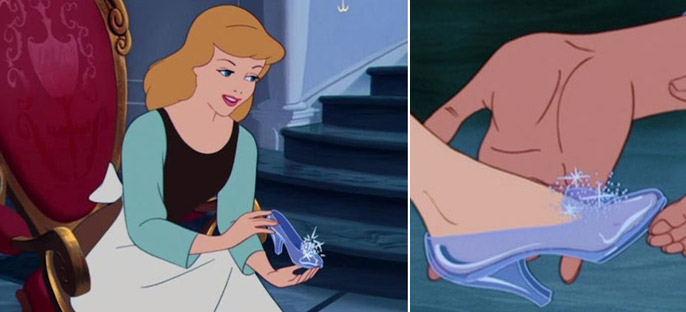 Christian Louboutin Glass Slippers
To celebrate the re-release of Disney's Cinderella on DVD and Bluray, Christian Louboutin is creating his own special take on these iconic glass slippers. Louboutin was asked by Walt Disney Studios to create an edition of the glass slippers inspired the 1950 animation, to be unveiled in July.
Of his task, Louboutin has said: "Isn't it everyone's dream, to once in your life be part of a fairy tale? Walt Disney Studios gave me a wonderful opportunity to live this magical moment. I have been so lucky to have crossed paths with Cinderella, an icon who is so emblematic to the shoe world as well as the dream world."
Olivia Palermo For Rochas
Olivia Palermo's fragrance campaign ad for Rochas has been released and it is striking! Featuring the New York Socialite against a beautiful Paris backdrop- & it is simply breathtaking! Palermo appears exquisitely sweet, beautiful and her smile is stunning!
Ladurée For The Queen's
Diamond Jubilee
To make the Queen's Jubilee, Ladurée have created a commemorative box of delectable macaroons to mark the occasion. The delicious box, which features the Union Jack, contains six macaroons and will be available to purchase in Paris, London and New York Ladurée stores.
Betsey Johnson Files For Bankruptcy
Betsey Johnson has filed for bankruptcy protection under the Chapter 11 US Bankruptcy Code. Johnson, who will turn 70 in August, will stay on as Creative Director; while unfortunately, 63 of her stores will close. The label will now focus on Johnson's lower-priced line. "I feel so sad for my store people and all my pink girls. They live and die for me. But I need to be better. I really need to work well and be more efficient." – Johnson has said.
Heidi Klum's Children's Line
Heidi Klum has teamed with Toys 'R' Us Infancy Department to create a children's collection. 'Truly Scrumptious' will be available from September and include clothing but also venture into home wares, toys, soft animals, night lights and more.
Happy Weekend! xx