Arts & Crafts
Be inspired by the rich tapestry of the arts & craft fashion movement…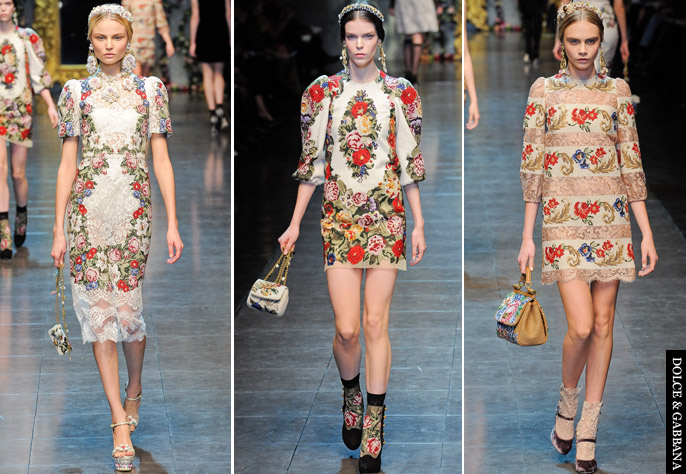 Colorful needlepoint florals and prints were the handiwork of many designers on the Autumn / Winter runways…
Dolce and Gabbana, Balmain and Carven, were at the forefront of the winter tapestry revolution.
Lavish and vintage-in-feel, the needlework look exudes an undeniable sweetness… a feeling of rich heritage and reminiscent of another time, when precious pieces were created by hand with the finest of materials.
At Dolce and Gabbana, the decedent use of lace and floral prints created a sweeter than usual feel to the collection. The elaborately decedent scenes of flowers and birds also appeared on handbags and heels.
Meanwhile at Balmain, intricate maze-like trails lead viewers' eyes up and down the body to the feature bouquet of vivid flowers sitting strategically at the centre.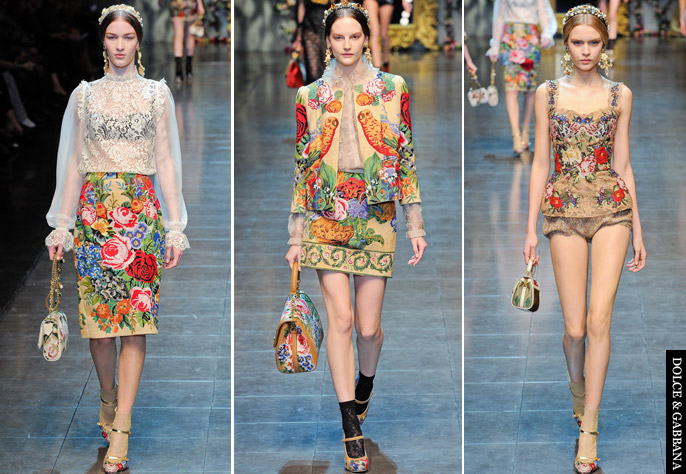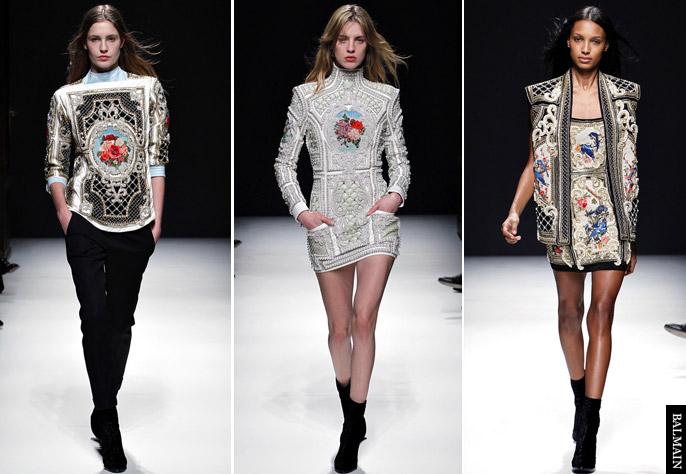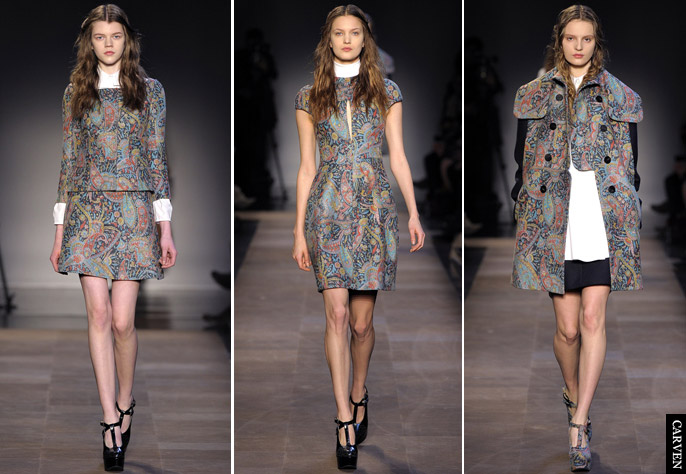 Will you turn to the tapestry trend? xx
Photos from style.com