A Post Dedicated To You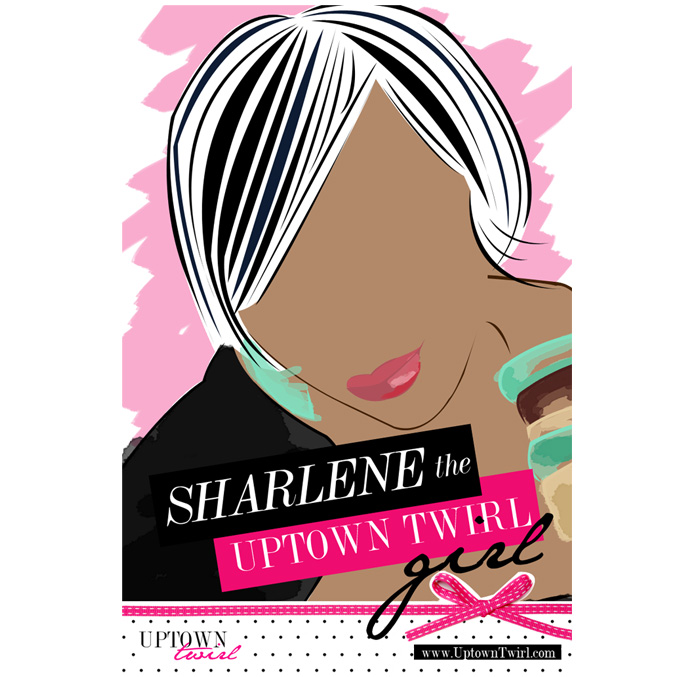 I make no secret that when I started my blog I wanted to use it as a platform to help launch my own fashion business, first with my Fashion Art (as I call it) – then long term, to create my own label. Along the way I have to say I have met in person and online a mixture of characters ranging from the self-absorbed and mean spirited to the most beautiful and supportive ladies….
then there are a select group of ladies (maybe 15 to 20) around the world who are what I call "instant smile makers".
This select few are the ones that every morning when I check my email and see they have read my articles, commented or emailed me to discuss, are the ones that make blogging completely worthwhile in the first place. In fact, if I were completely honest, I write a lot of articles as if I were writing for these ladies alone.
That is why when I went onto Facebook just over two months ago to see that one of the sweetest and most kind hearted people, who always supported Uptown Twirl and myself, had sadly passed away I felt that this post must be dedicated to her and all of the lovely ladies who continue to make Uptown Twirl special.
Even though I discontinued the "Uptown Twirl Girl" Illustrations due to time constraints – and the fact that some of the people I did them for made friends with me just for that purpose (only to un-add me shortly after and never speak to me again); today I am proud to draw the quintessential "Uptown Twirl Girl" – Kind Hearted, Strong, Encouraging and full of Grace… Sharlene. Thank you for the smiles you gave me all the way from Trinidad to Australia – Rest in Peace lovely.
I also wanted to say to the other ladies who continue to support me whether it be…
Elle, Afrodita or Marija from Canada; Sara or Melina from England (via Greece); Sheela from Melbourne; Sandy and Roberta from Brazil; Natalie from NYC; Georgina from Scotland; and many more I wish I could list – Thank you for all your support.
I promise I will never take for granted the smiles you have given me.
Lots of love
Cara xoxo
p.s. You can see more Uptown Twirl Girls by clicking here…