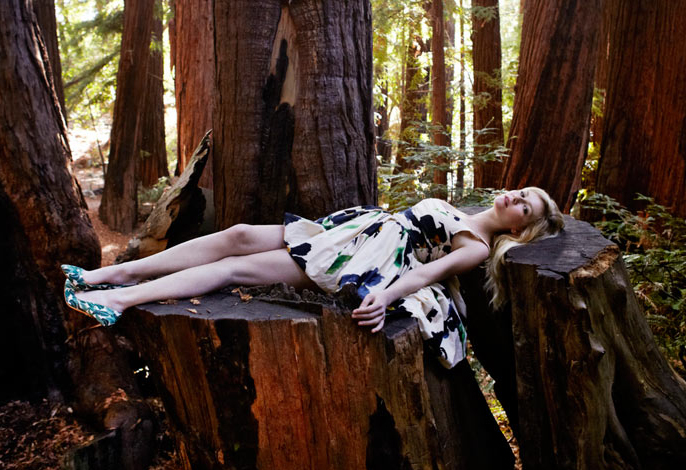 This Week's Editorial Love…
Showcasing exquisite prints and embellishments, modern day fashion maverick Kirsten Dunst is featured in Vogue Italia February edition. A vision in colourful Spring / Summer pieces by Blumarine, Valentino, Louis Vuitton, Prada and more; Dunst's ethereal beauty shines through in these enchanting outdoor portraits captured by Yelena Yemchuk.
From the classic polka dot to bewitching florals; prints are whimsically romantic for Spring. Take it to the next level with clashing prints. Choose heels or accessories in a similar tone yet different print & be bold (see above)!
Happy Weekend! xx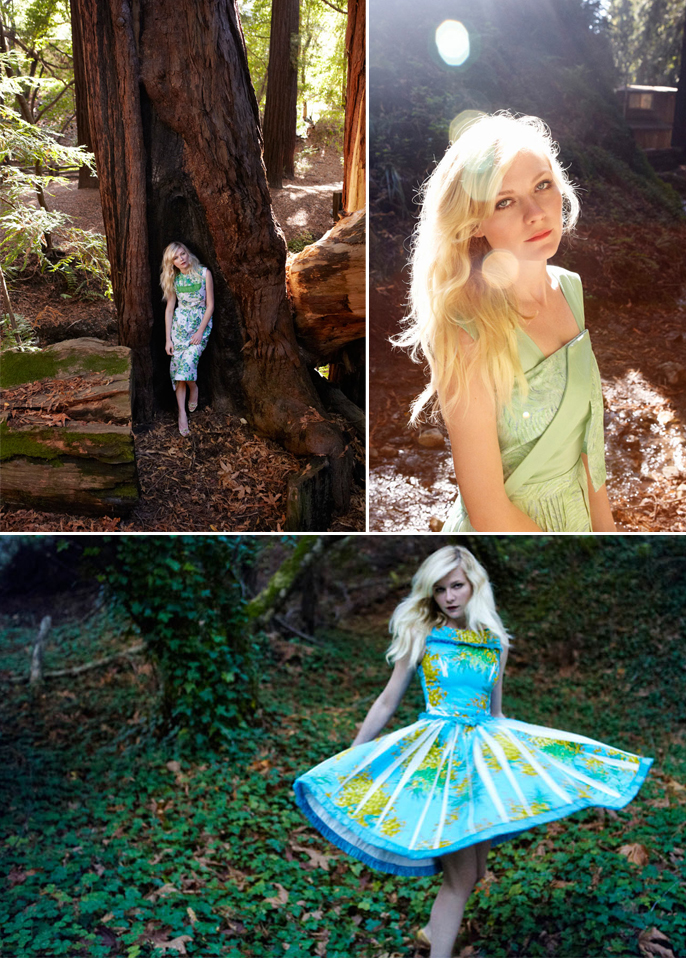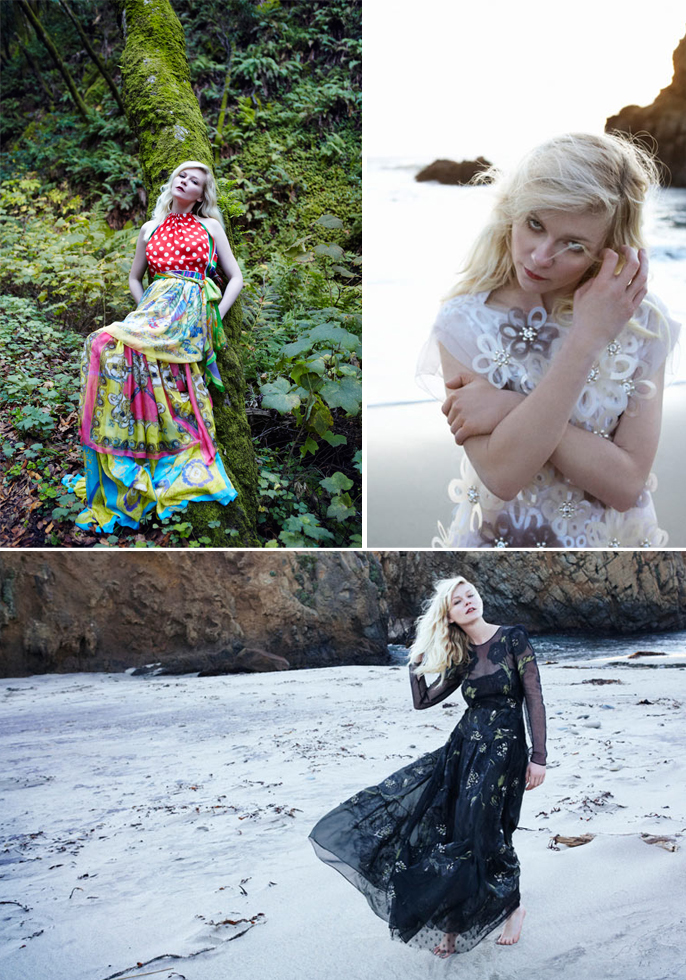 Photos from fashiongonerogue.com
Out Of Africa 

Isabel Lucas becomes wild at heart for Vogue Australia's December issue.
Meerkats and bunnies get me every time for their adorable sweetness. It was the above shot of Isabel Lucus surrounded by meerkat cuteness that first captured my attention. Her wardrobe mix of ladylike chic and electric prints kept me hooked.
Shot in the Kalahari Desert by Max Doyle, Isabel Lucas shines in looks from Prada, Chanel, Roberto Cavalli, Tommy Hilfiger and more. With a slight 60's edge, I adore the Prada cotton blend coat and sweet check dress (pictured below). I especially adore the Louis Vuitton hatbox! Timeless perfection!
p.s. Now planning a trip to Africa just to sit amongst those adorable meerkats!

Happy Sunday! xx
Photos from fashiongonerogue.com
4 Fabulous Fashion Shots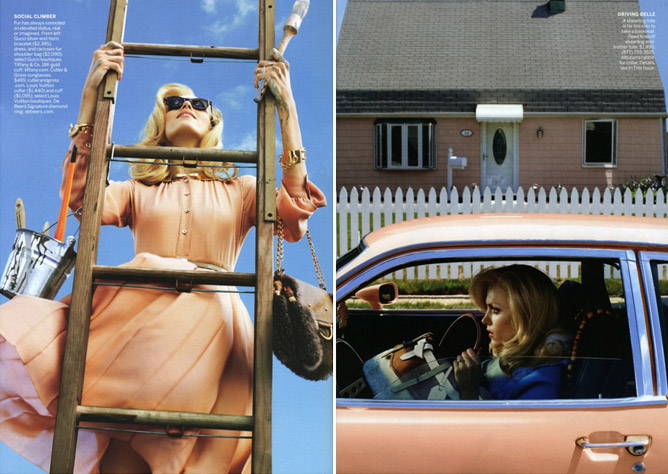 Rimmel Celebrates 10years with Kate Moss
Kate Moss has celebrated 10years with make-up giant Rimmel with a debut line of lipsticks. Moss, presented her debut line at London's Claridge's hotel. Moss shot the TV commercial on a car park in Croydon, which also saw the supermodel jetting off in a helicopter.
Of achieving a 'London Look' for her line, Moss said: "I think an eclectic look really, anything goes in London. It's very different from in Paris and New York, you can be who you want to be."
Hamish Bowles Auditioned For
The X Factor USA
Hamish Bowles has auditioned for The X-Factor USA and it was Anna Wintour who signed him up. To the occasion Bowles wore a Thierry Mugler suit, a Philip Treacy top hat and Christian Louboutin gold crystal shoes. Under the guidance of Liza Minnelli he picked the song, "Oops! … I Did It Again" by Britney Spears.
Of receiving Wintour's assignment, Bowles has said: "I had to read the e-mail from the editor in chief several times to be quite sure. There, buried like a time bomb in a bouquet, was this chilling sentence: 'I have signed you up to compete in The X Factor.'"
My Friday inspiration…
The gorgeous Anja Rubik in a vibrant editorial for Vogue US (pictured top) showcasing the seasons luxe accessories. Shot by Alex Prager, Rubik wears looks by Gucci, Alexander Wang and Givenchy by Riccardo Tisci in the editorial from the September issue of Vogue US.
The Last D&G Show Of It's Kind
This week's D&G show was the last of its kind. From now on D&G will be integrated with the fashion duo's signature line. Dolce and Gabbana's backlog of prints were referenced in a collection full of vibrant colour and exquisite patterns. There were polka dots, crests, medallions, butterflies, and flowers – pure D&G gold and brilliance…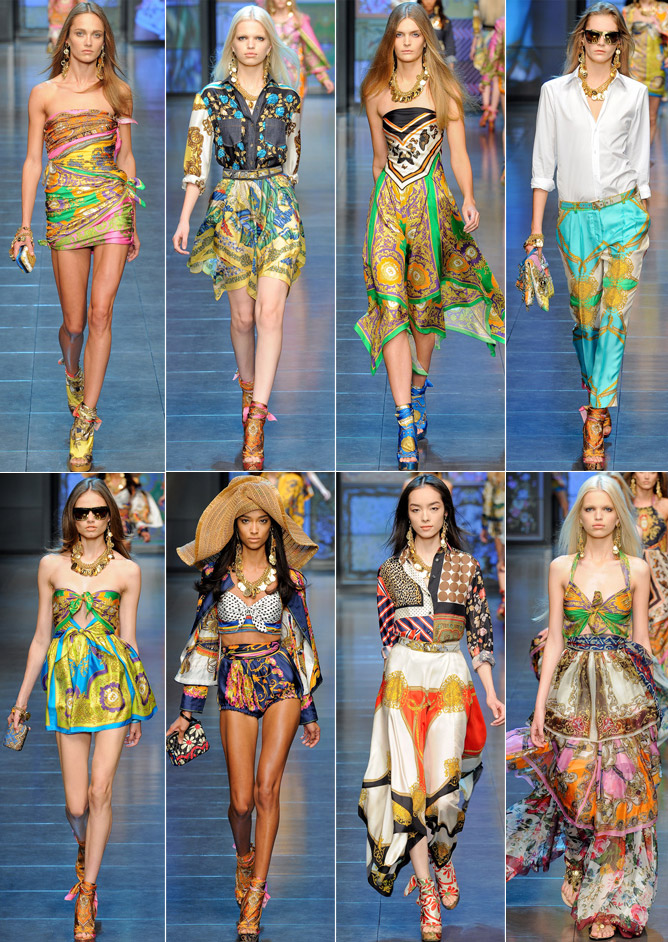 Happy Weekend! xx
Photos from fashiongonerouge.com / fashion.telegraph.co.uk / style.com