Summer Brights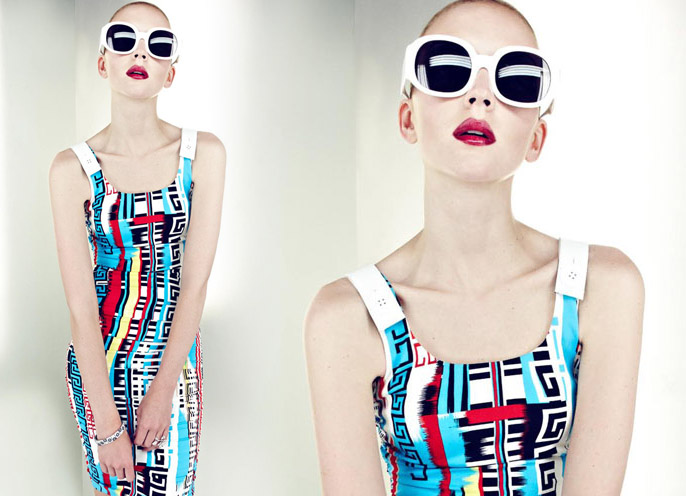 Make a bang this Summer – with cuts, colours & prints that burst with a bold statement…
From Versace to Christopher Kane –the stage is set for a spectacular assortment of looks simply too hot to handle!
Fashion is meant to be fun and what better season to embrace vibrant pieces than Summer. Dress with optimism for unmistakable extravagance…
Iconic Prints: Be Pattern Perfect
From those iconic Prada stripes to Versace's greek key pattern (pictured above) – prints turn the ordinary into the extraordinary. Conjuring images of timeless holiday dressing, prints demonstrate just how fun fashion can be. Embrace a floral fantasy; a classical Parisian inspired stripe; or delve into delicious fruit filled decadence.
Colour Me Happy: Be Colour Confident
The power of a magnificent hue can quite literally render you speechless. Just think of the extraordinary fluorescent lace at Christopher Kane; the high-impact red at Versace; or the jewel coloured hues at Gucci. Combine strong, clear colours for rich, covetable, opulent dressing. Two of the hottest shades right now: tangerine and cobalt blue.
Show A Little Skin: Be Cut Out Chic
Nothing says sexy quite like a cut-out – that glimpse of skin beneath a gorgeous dress. Mark Fast's crochet creations (pictured below) in acid yellow will unmistakably turn heads. For a slightly more conservative take (a la Chanel), choose high waisted shorts worn with a tailored shirt and waistcoat (pictured below).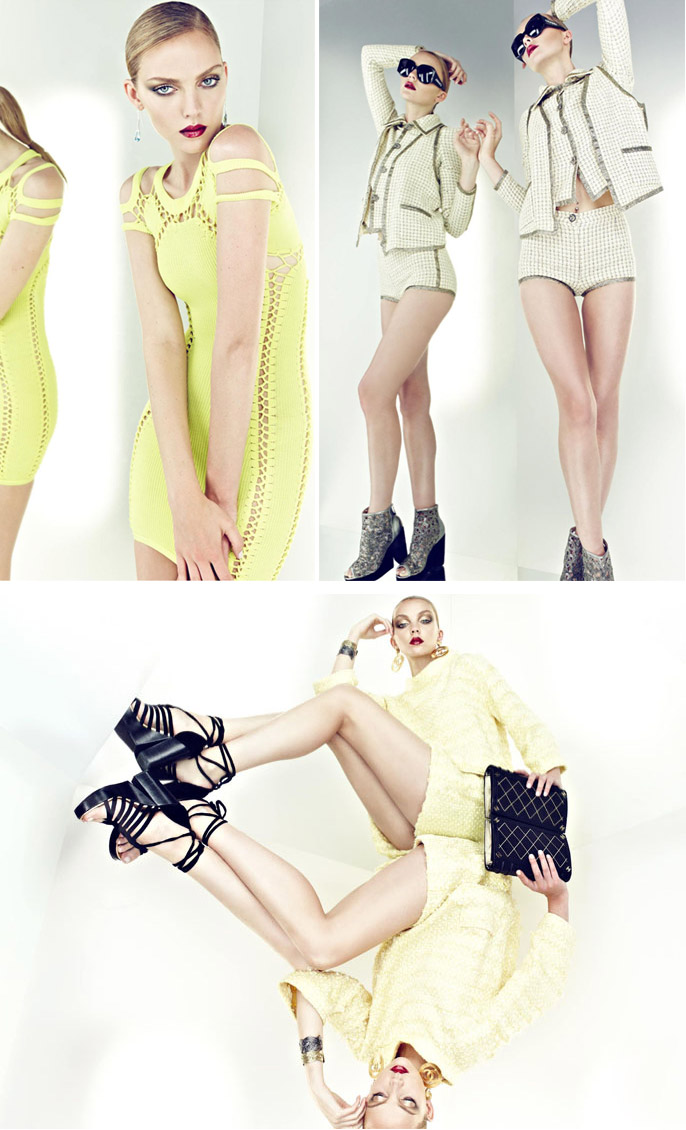 Courageous Dressing: Will you embrace fresh fashion optimism?
Photos from fashiongonerogue.com
Palazzo Versace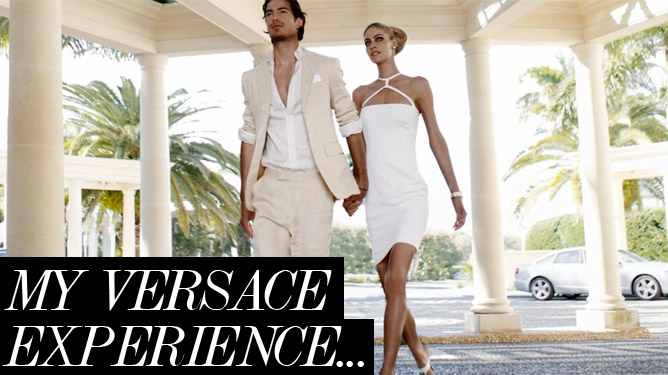 My Wednesday Night At Palazzo Versace…
On Tuesday I posted a 'Fashion Feature' on the house of Versace. Then on Wednesday night I ended up dining there!
Palazzo Versace on the Gold Coast is the only 8-star Hotel in the world. It was one of the first Fashion Branded Hotels and when it opened in 2000 set a new precedent in luxury.
I have had a couple of special moments here before last night. This is where I spent my Honeymoon and also had my pre-wedding high tea party. It truly is a beautiful hotel – exquisite Versace furniture, incredible surrounds and impeccable design.
On Wednesday, after some browsing of the Versace boutique, we dined at Vie Bar / Restaurant which overlooks the Versace private marina and Broadwater. It is très chic!
My visit to Versace was entirely unexpected, so please excuse the quality of my photos. As I didn't realise I would be having such a fashionably perfect Wednesday evening, these pics were taken with my iPhone…

What have you been up to this week? xx
Photos from palazzoversace.com
Versace…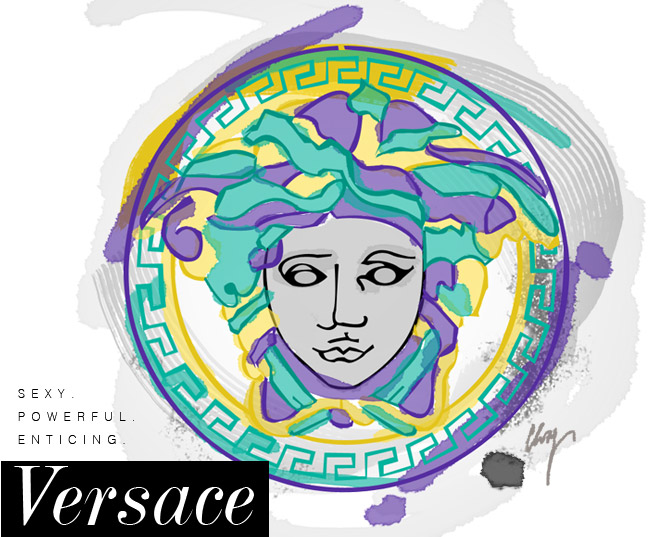 Not one for shrinking violets, Versace is an intoxicating mix of high glamour & sexy sophistication.
The one to wear when you want to dress to impress, Versace's signature medusa motif perfectly encapsulates the power and luxury of the label.
Hugging your curves in all the right places, Versace mixes sexy sophistication like no other.
– – – – – – – – – – – – – – – – – – – – – – – – – – – – – – – – – – – – – – – – – – – – – – – – – – –
About Versace
As one of the few remaining family-run fashion houses, Versace's flamboyant, colourful, figure-hugging creations are adored the world over.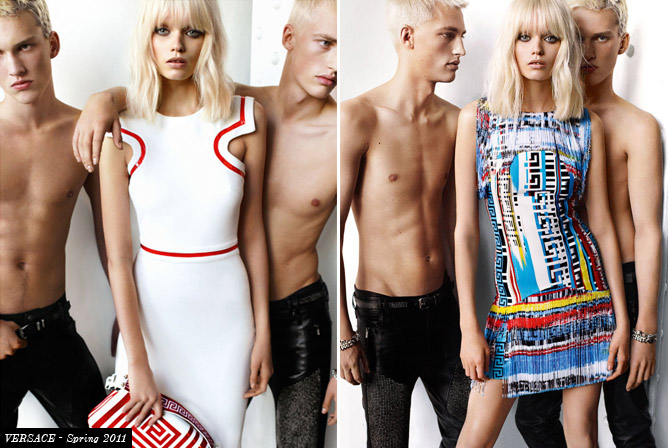 Versace History
Versace was founded in 1978 by the late Gianni Versace in Milan. After early success, Gianni Versace called on his sister Donatella, to join him as an advisory eye and assist in developing the brand. The two worked together for most of the 1980's and 1990's, forming a highly fashionable team.
While Gianni Versace grew the fashion empire, Donatella Versace focused on their striking advertising campaigns; established the children's line Young Versace; and worked as head designer on the diffusion label Versus. When Gianni Versace was killed on July 15, 1997; Donatella Versace took the reins as Creative Director. Since then, the Versace aesthetic has shifted it's focus to encompass both Gianni Versace's High Italian Glamour with her own rock'n'roll sensibility.
Versace On The Red Carpet
A favourite on the red carpet, January Jones regularly chooses Versace as her go-to label (pictured below in Versace). Other fans of Versace include: Madonna, Kate Hudson, Elizabeth Hurley, Jennifer Lopez, Brad Pitt, Jamie Foxx and Courtney Love.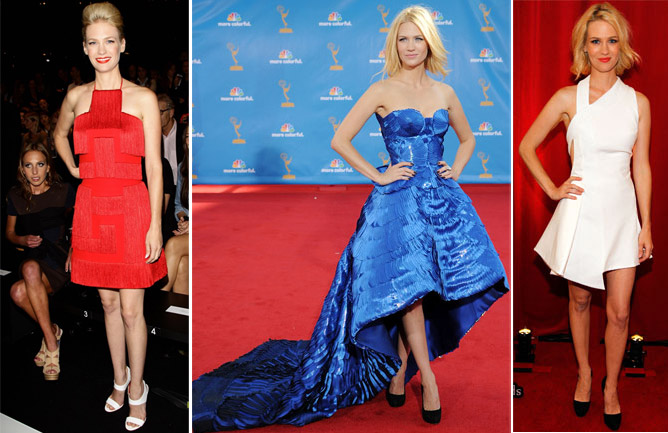 Versace Fall 2011
The Fall 2011 collection was classic, strong and sexy – the essence of Versace! Coats and jackets had a divine distinct military edge, while python skin coiled around the body in snake like strands and graphic elements from the house's archives – a vine and flower – made for dramatic simplicity.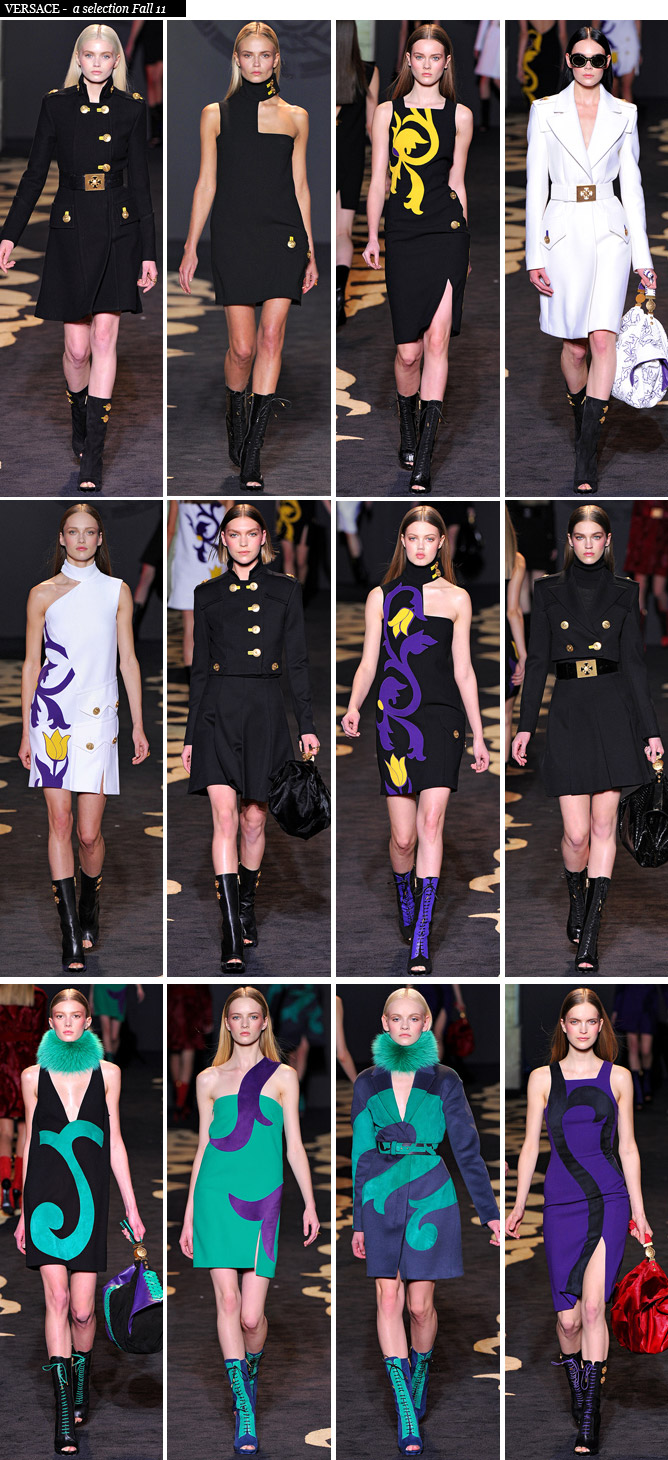 Are you are a Versace Vixen? xx
Photos from fashiongonerouge.com /style.com / google images