Eternal Style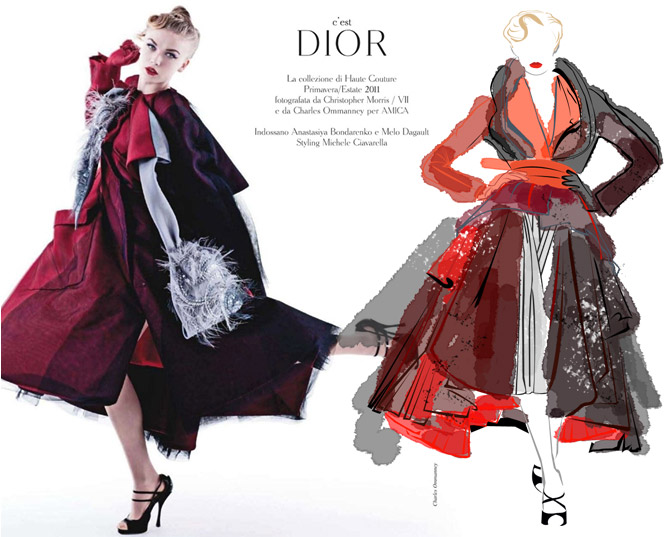 My Sunday inspiration came in the form of Marie Claire Espana's editorial, celebrating the astounding beauty of Dior's Spring 2011 Couture collection.
The idea of 'style' – what it is, who has it and so on – is something that is eternally on my mind. Today there are few people who evoke true style. That unmistakable 'je ne sais quoi', familiar with classic icons such as Audrey Hepburn, Grace Kelly and other timeless beauties.
Marie Claire Espana's June 2011 editorial, featuring Melodie Dagault and Anastasiya Bondarenko, is beautiful, romantic and whimsically nostalgic. With the simple white backgrounds, all focus is placed purely on the exquisite gowns and models' classic beauty. The old-world glamour of this alluring collection is further transfixed by the chic styling – the long gloves; striking red lips; perfectly shaped eyebrows; and elongated feminine silhouettes.
With the models' appearing every part the impeccably polished belles, this Haute Couture collection is the epitome of classic style…

I would love to know, what do you think is the epitome of timeless style? xx

About the Dior Couture Collection
The Dior Spring 2011 Couture collection took inspiration from the elegance, beauty and radiance of René Gruau's illustrations. As the Dior Illustrator, Gruau created a fresh ideal of female beauty and captured a new mood of post-war optimism. Gruau's exquisite illustrations are perfectly reflected in this dynamic collection. The intensity of colour and bold lines, leave me speechless. To view the Dior Couture collection, please click here…
Photos from fashionising.com
Diane Kruger

Diane Kruger Exudes Old-Hollywood Glamour
Evoking timeless elegance; Kruger's classic style is perfectly refined – from exquisite red carpet beauty to weekend chic.
Sighting Karl Lagerfeld as a 'stepfather' figure – Diane Kruger is the epitome of chic. The German born beauty has previously modelled as the face of Chanel; been a global spokesmodel for L'Oréal; and appeared across countless best dressed lists.
While she does have a soft spot for Chanel couture; Kruger isn't afraid to take risks on the red carpet. Whether embracing a vibrant colour or choosing classic black and white, Kruger's beauty radiates from within. Often acting as her own stylist, hair and make-up artist for red carpet events, Kruger is fluent in the language of effortless style.
"I truly, genuinely like clothes. Making them is an art form, and wearing them is a form of self-expression. I find it very emotional because I can remember moments in my life—my mood, how I felt—through these clothes." – Diane Kruger
Do you covet Diane Kruger's style? xx

Photos from google images
Wednesday Beauty Shot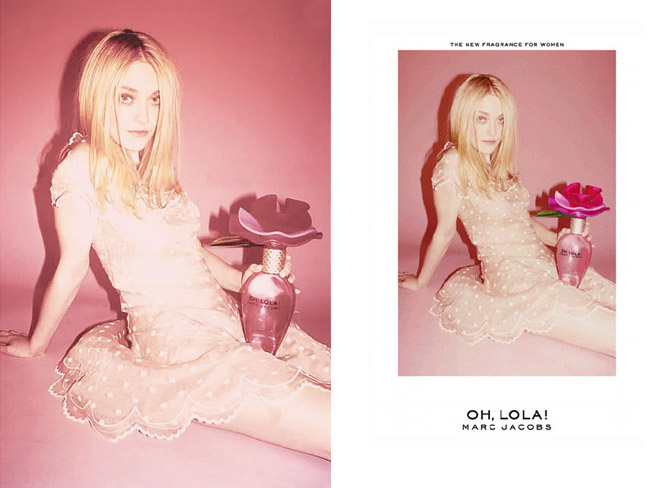 2 Espresso Shots of Beauty News + Some Beautiful Inspiration…
– – – – – – – – – – – – – – – – – – – – – – – – – – – – – – – – – – – – 
Dakota Fanning for Marc Jacobs
Dakota Fanning's campaign for Marc Jacob's fragrance 'Oh, Lola!' has been released and the results are divine! The enchanting 17-year-old was shot by Juergen Teller for the campaign, which sees her channel the 1962 film 'Lolita'.
Of making Fanning the face of 'Oh, Lola!', Marc Jacobs said: "When we were speaking about who to use in the ads, I had recently seen 'The Runaways'…I knew she could be this contemporary Lolita, seductive yet sweet."
– – – – – – – – – – – – – – – – – – – – – – 
Tom Ford & Lara Stone For Tom Ford
Tom Ford's new make-up collection campaign has been released and features the designer himself alongside the sexy Lara Stone. Photographed by Mert Alas & Marcus Piggot, the campaign highlights striking high-impact looks and intense make-up colour.
Of putting himself in frame, Ford has said: "I'm not in the ads because I'm vain. A lot of people still don't know who I am and the product sells better with me in the ads. The old designers — Yves [Saint Laurent], Giorgio [Armani] and Ralph [Lauren] — occasionally used to do it."
– – – – – – – – – – – – – – – – – – – – – – 
Beauty Inspiration
Yesterday Uptown Twirl posted  Emma Watson's first Vogue US cover and today  featured below are more striking imagery from her shoot.
With her flawless skin, impeccable make-up, iconic hair style and polished elegance – her beauty and alluring charisma is breathtaking. These photos are my beauty inspiration this week… LOVE, LOVE, LOVE Emma Watson!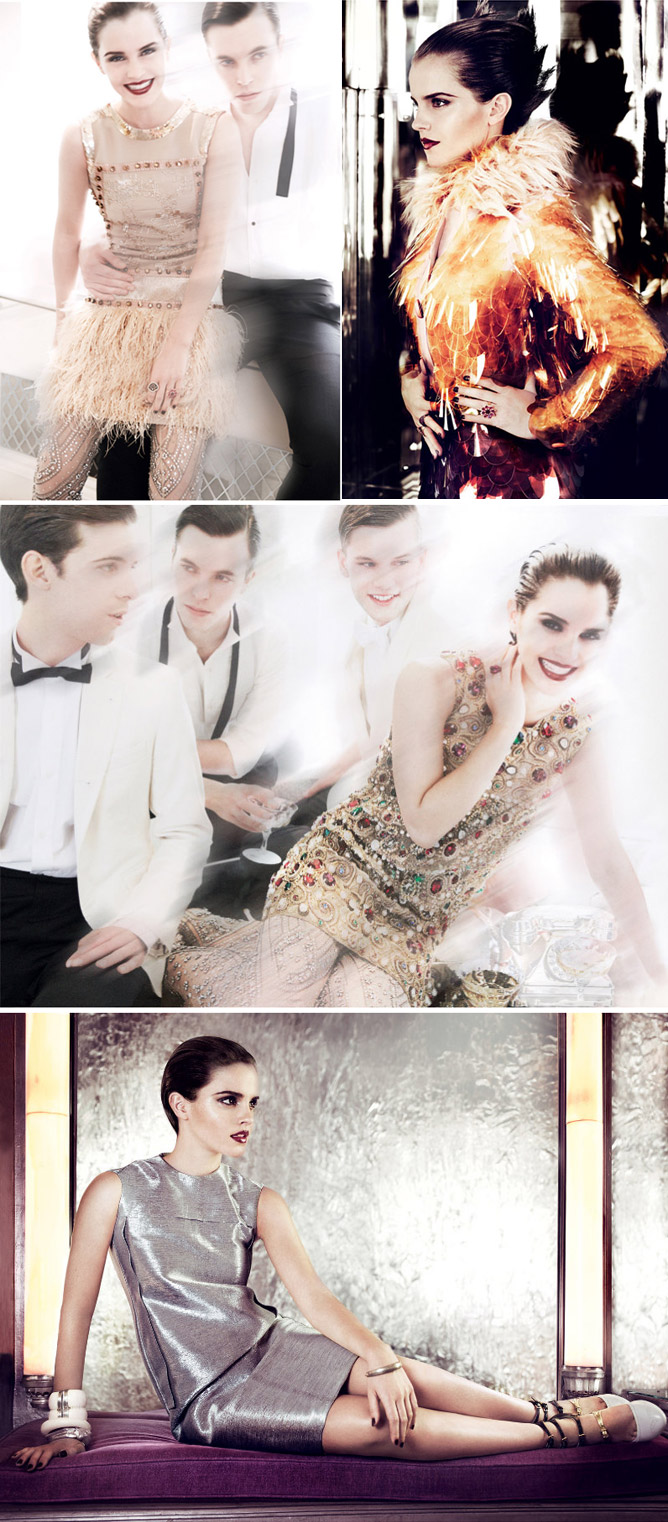 Who has a natural beauty that you admire? xx
Photos from grazia.com.au / fashiongonerogue.com