Amy Winehouse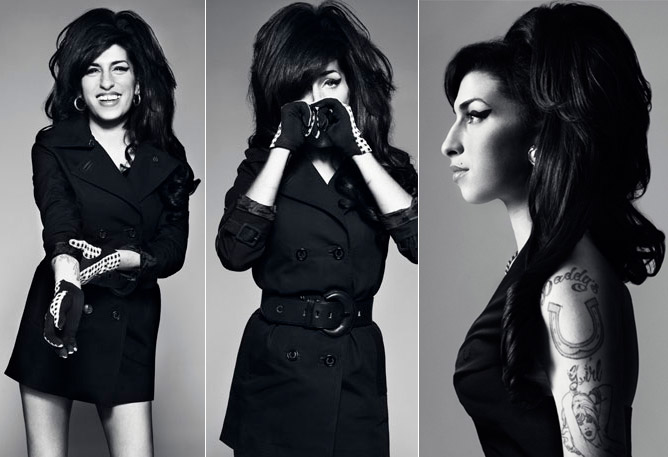 Saturday's news of Amy Winehouse's untimely death deeply saddened me. While I did not know her personally, it is a great tragedy that a brilliantly gifted young woman, whose extraordinary talent brought something distinctly new and inspiringly unique to the world, lost her life in her prime. Despite her personal struggles with alcohol and drugs, at just 27, Amy Winehouse is gone but will not be forgotten.
While few would be unaware of her extraordinary voice and impact on music in the last decade, some may be slightly more surprised of her distinct presence in fashion.
Amy Winehouse had a unique style entirely her own. With her thick slick of black of eyeliner; voluptuous towering beehive; and instantly recognisable aesthetic – she gave an unmistakable nod to 60's cool. Her trademark vintage-inspired style captured the fashion world's attention. In 2007, Karl Lagerfeld said: "She's a style icon. She's not only a muse; she's a genius. She's one of the greatest voices today". Lagerfeld also referred to her as a 'dark Brigitte Bardot'. The Chanel Pre-Fall 2008 collection was inspired by her characteristically British fashion quirk. Models with messy, upswept hair and winged eyeliner took to the catwalk and immediately brought no one but Amy to mind.
Amy Winehouse was a shining star; a wonderfully kind heart; extraordinary voice and a talent that transcended culture. RIP Amy xx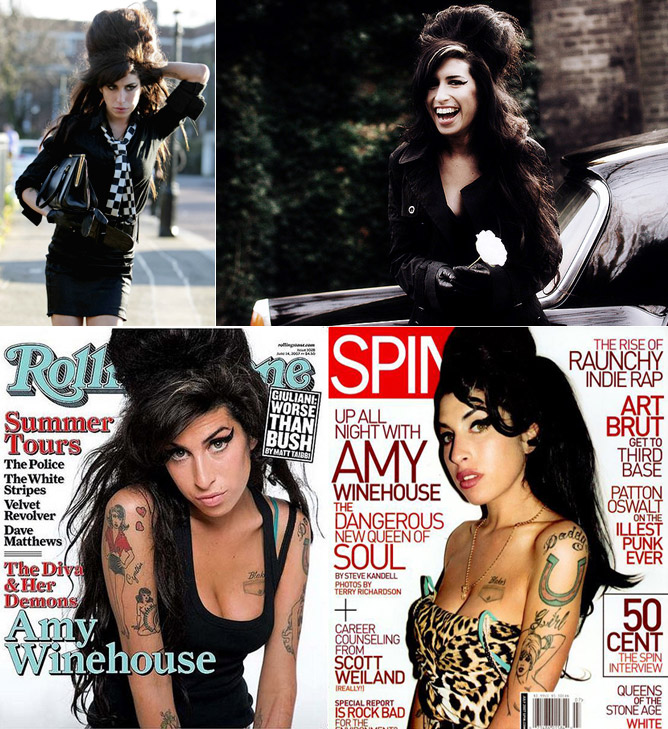 The Chanel collection inspired by Amy Winehouse…

Photos from style.com, harpersbazaar.com & google images

The Power Of A Spectacular Hat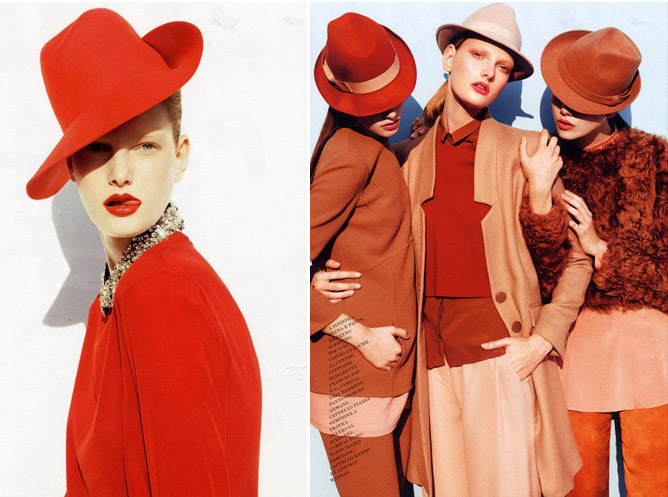 Not enough people wear hats. It's a bold statement, but I'm willing to make it. A magnificent hat has the power to command an outfit; instantly portray your style; captivate a room. A spectacular hat can transcend a fashion moment.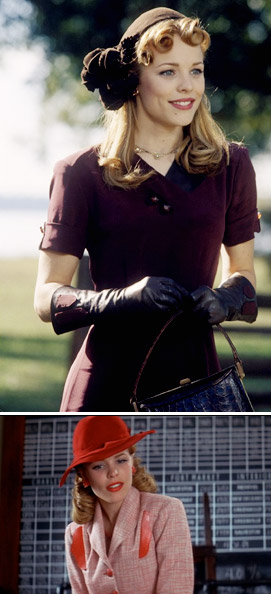 'If you want to get ahead and get noticed, then get a hat' – in years gone by, the hat was an essential item in every wardrobe.  It was even considered a disgraceful act if you left home without one. The etiquette was the same across all class levels – you simply must wear a hat. Today however, the dedication to this stylish accessory seems to have been lost in translation.
Hats can still be the de rigueur for all occasions. Next time you are dressing for an event think of the scene stealing headpiece Kate Winslet wears in Titanic or Rachel McAdams' embellished beret from The Notebook. Make an iconic statement.
A hat instantly draws attention to your face – it is the most noticeable accessory you can wear.
When choosing your own spectacular hat, be sure to reflect on the style, colour and shape. Consider the type of look you want to achieve and your wardrobe choices that will be accompanying it. A hat will balance out your look, so be sure to place careful consideration on proportion; i.e. don't let a hat wear you!
Below is an editorial for Flair, which celebrates a new season of darling headwear. Entitled Hide & Seek, this editorial displays just how a striking hat can transform a look.

What is your favourite 'statement making' accessory? xx
Photos from fashiongonerogue.com / imdb.com
Embodying Old Hollywood Glamour…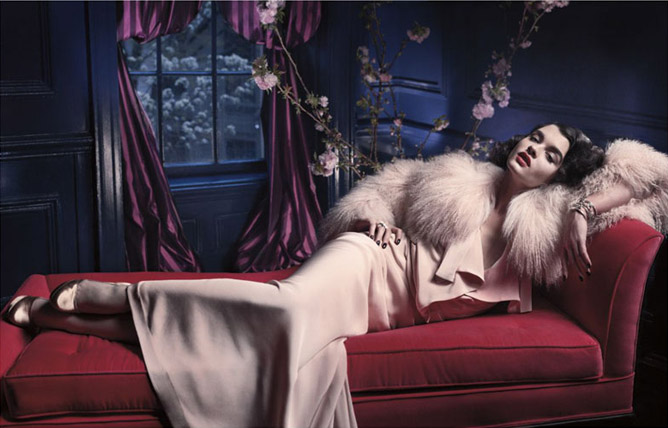 Old Hollywood glamour is something I continually aspire to achieve. It's that elegance, charisma and alluring iconic beauty that exudes unmistakable 'jena se qua' or something special you cannot quite place.
Elegance and glamour never goes out of style. Yet it is difficult to emulate. It is innate. What makes someone elegantly glamorous? Is it their clothes, style, behaviour? Maybe it is how they hold themselves and their self-belief? Icons of poise and sophistication – Audrey Hepburn, Grace Kelly, Jackie Kennedy, to name but a few – ticked all of those boxes. And their elegance is timeless – continuing to inspire and delight today.
The editorials below all celebrate that allure of Old Hollywood glamour and timeless beauty. From Crystal Renn's decedent editorial for Vogue Spain; to the light-filled 50's inspired beauty of Emma Stone's shoot for Vanity Fair; then finally Rachael Taylor's glamorous pics for Vogue Australia – all show striking beauty is truly timeless.
Crystal Renn wears opulent gowns from Gucci, L'Wren Scott, Prabal Gurung, Loewe and others.  Meanwhile, Emma Stone charms in striking red and white pieces from Chanel, Chloé and Oscar De la Renta, among others. While Rachael Taylor goes Gucci glam for Vogue Australia.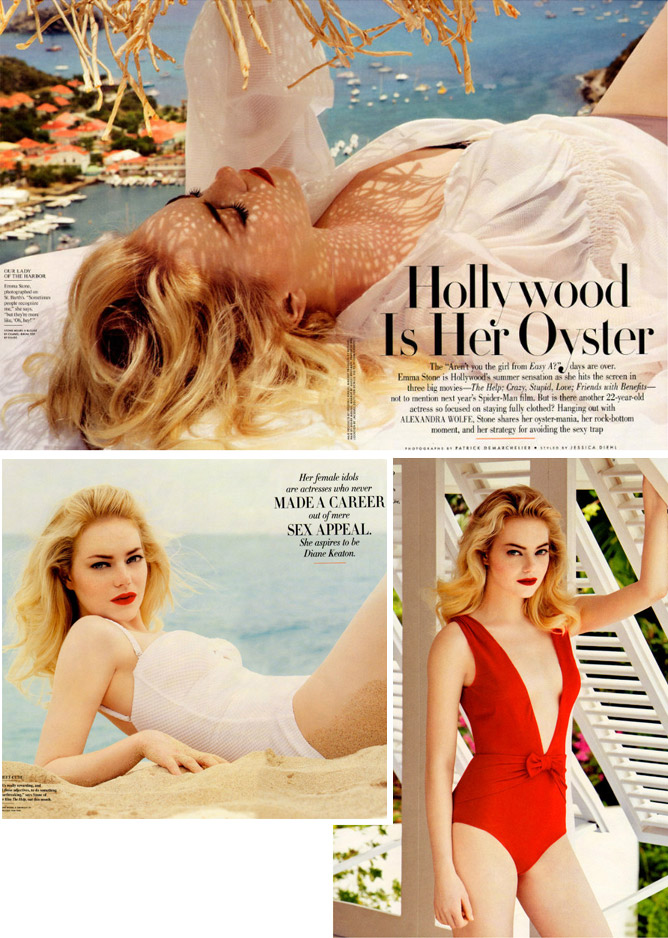 What does 'Old Hollywood Glamour' mean to you today? xx
photos from fashiongonerogue.com