At the Critics' Choice Awards gorgeous shades of vivid yellow were the real winners of the day.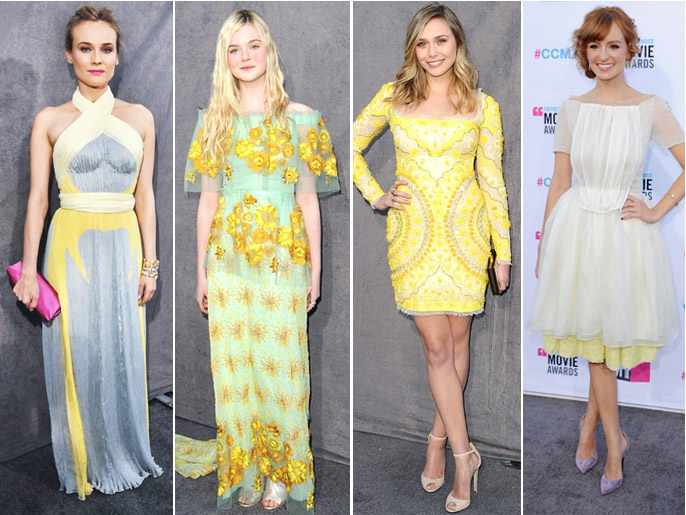 All with sweet yellow accents – Diane Kruger in Prada; Elle Fanning in Rodarte; Elizabeth Olsen in Emilio Pucci; and Ahna O'Reilly in Honor –brightened the red carpet like little rays of sunshine.
And for Spring / Summer 2012 yellow is here to stay. In fact, it is one of the key power players. Perfect in little doses – accentuating your look with a picture perfect yellow clutch (see below) or why not unlock a high impact vault of sunlight with head-to-toe yellow.  
Some Friday Sunshine Inspiration…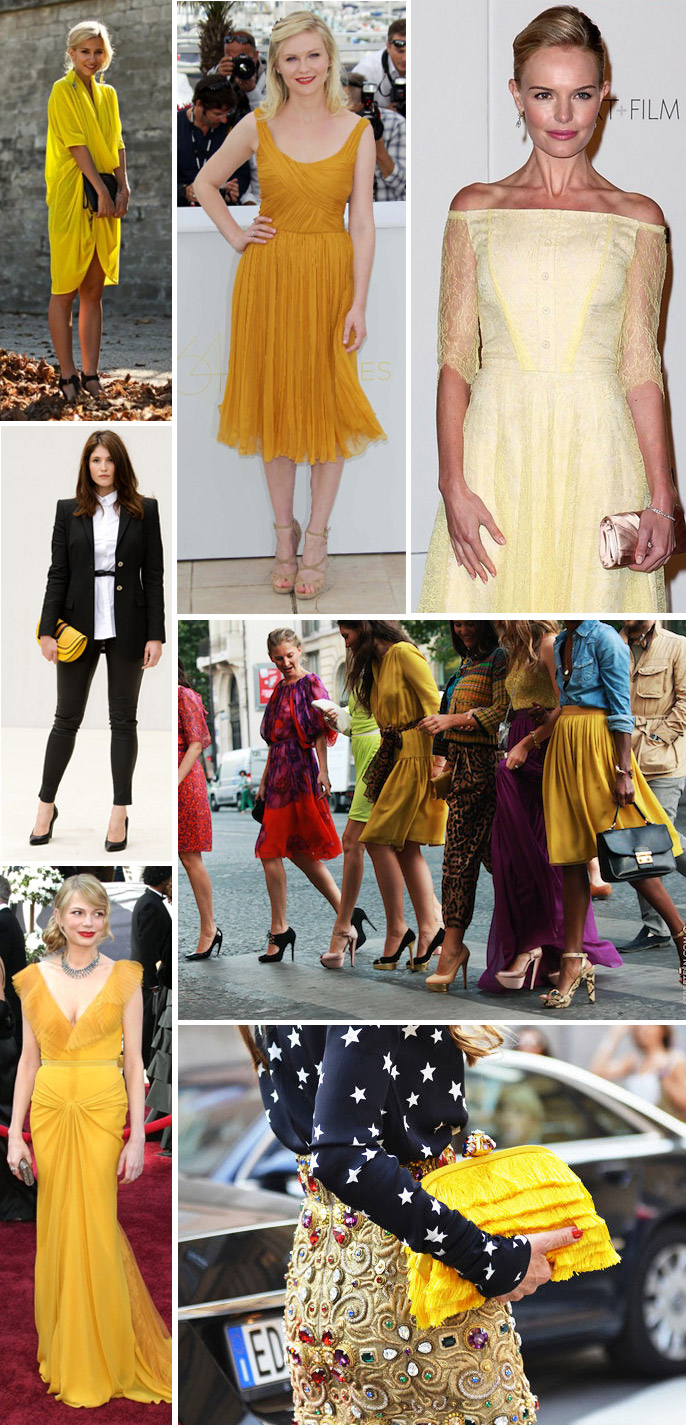 Will you add a little ray of sunshine to your wardrobe? xx
Photos from grazia.com.au & google images
Uptown Twirl Espresso News Returns For 2012 With 5 Fabulous Fashion Shots!
1. Mila Kunis – The Newest Dior Beauty
Mila Kunis has become the new face of Christian Dior. The exquisite beauty stars in the Spring / Summer 2012 campaign which was shot by Mikael Jansson (pictured above). With her glowing natural beauty, Kunis can be seen in chic black looks and holding the newest 'Miss Dior' handbag.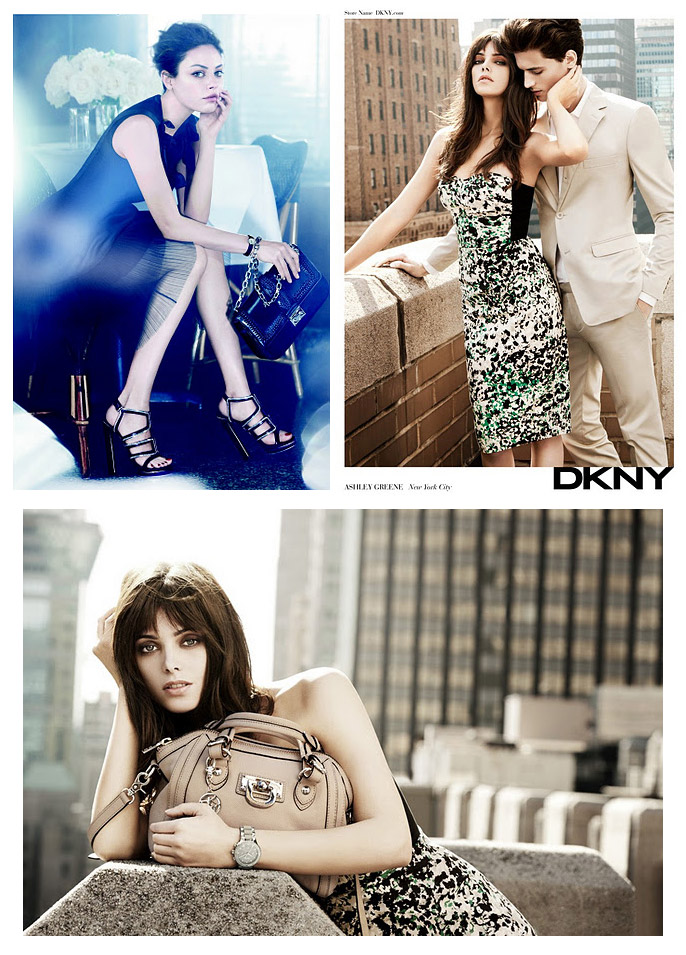 2. Ashley Greene Hearts DKNY
Posing amid the gorgeous Manhattan skyline, a gorgeous Ashley Greene strikes a pose as the face of DKNY (pictured above). Beautiful neutral tones shine across her clothing, accessories and eye make-up for fresh radiance.
– – – – – – – – – – – – – – – – – – – – – –
3. Emma Watson's Lancôme Beauty
Emma Watson's stunning Lancôme Cosmetics Ad has been revealed (pictured below). With her glowing clear complexion, Watson is exquisite in red lipstick and nail polish from the French label's two new collections – 'Rouge in Love' (the lipstick collection) and 'Vernis in Love' (the nail polish collection). The lipsticks will be available in 24 shades and come in a metallic case that can also be used as a mirror.
With Watson as the face of both lines, Lancôme hopes to ignite a love of lipstick amongst a younger generation of women. Youcef Nabi, president of Lancôme International, has said: "The idea is to make this young generation — that has been a gloss fan — come back to using lipsticks."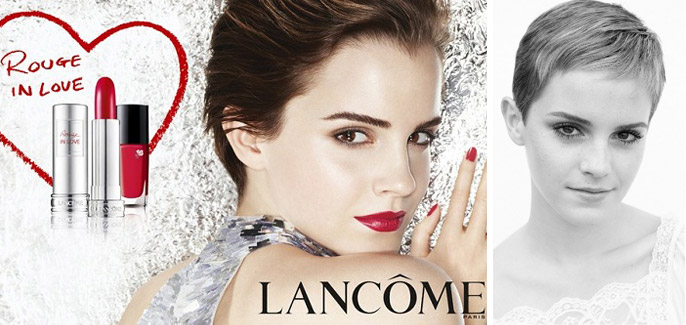 4. Emma Watson's Iconic Crop
In other news, Emma Watson's gorgeous pixie hair style has been named the most influential cut of 2011. The Wall Street Journal mentioned her darling crop in their Fashion Highlights from 2011 and even went so far as to recognise it may have instigated a major shift in hairstyle trends. Hair stylists around the world have been inundated with requests for her style and according to numerous reports, searches for Watson's hair have even outnumbered those for Jennifer Anniston's iconic locks.
5. Paul Smith Celebrates The London Olympics
Paul Smith has designed a collection of seven stamps in celebration of the London 2012 Olympic Games. Inspired by his friend, Olympic cyclist Mark Cavendish, the stamps showcase Smith's signature bright colour palette and distinct graphics. They are available from Paul Smith stores worldwide.
– – – – – – – – – – – – – – – – – – – – – –
Happy Thursday! xx
Be swept away with the allure of Summer with Elle Brazil's beautiful sun drenched editorial.
Like an iridescent mermaid glistening in the sun, Martha Streck simply glows in this January editorial in divine looks perfect for a luxurious Summer getaway.  
Sequins and metallics create exquisite shimmering underwater effects in liquid form-fitting silhouettes. Tousled hair and bold red lips the perfect accompaniment to her 'sea siren' inspired beauty.
I hope you are all having a fabulous week! Happy Wednesday! xx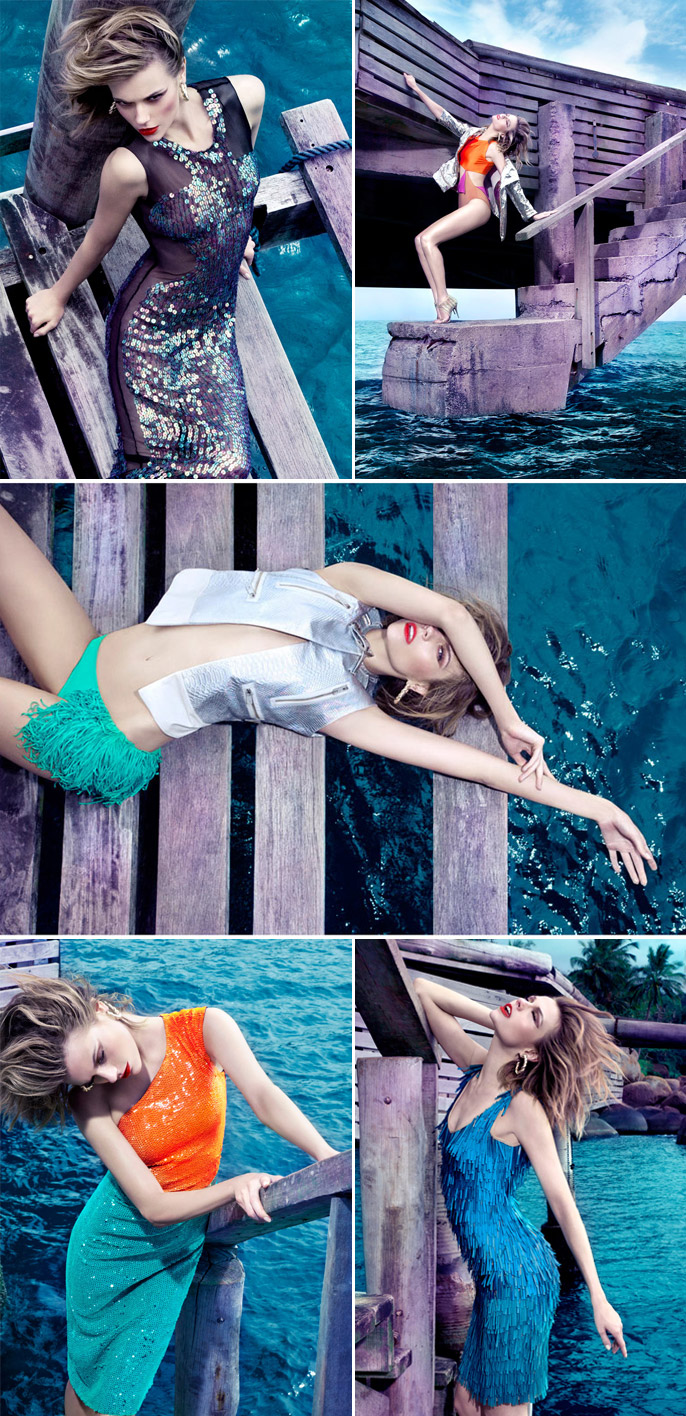 Photos from fashiongonerogue.com