Favourite Pieces…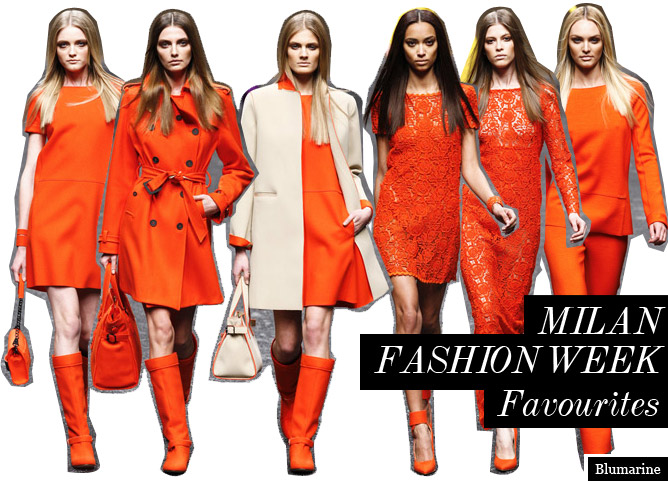 Milan Fashion Week – Fall 2011
With Milan Fashion Week now over and Paris about to get underway, I have chosen my favourite pieces from a week full of 'La Dolce Vita'. The incredible colour, texture and styling of Milan is always extraordinary and the exquisite offerings for the Fall season are no different.
Let's just say, if the four major fashion weeks (New York, London, Milan and Paris) were my children, Milan would definitely hold a special place in my heart. I love how no matter what the rest of the world's designers are feeling, those in Milan are always offering exuberant colour and intoxicating prints. Home to Prada, Marni, Pucci and Cavalli (to name but a few) – Milan Fashion Week is no shrinking violet. It is for the lovers of fashion who simply won't dress quietly when there are so many delicious flavours to be tried!
Some Of My Favourite Pieces…
Across the Milan catwalks colour took to the catwalk in a kaleidoscope of shades and tones. Blumarine startled everyone when the first two dozen looks down the runway were in beige and black! They were calm, sophisticated pieces and beautiful in their own right… but this was Blumarine we were watching! But the exuberant colour didn't stay away too long and soon enough head-to-toe colour took centre stage. Models wore solid orange, yellow, purple and blue from collar to boot. LOVE the trench coats lined in colour and those shift dresses with matching boots! ADORE the fun 60's feel of the collection.
Karl Lagerfeld and Silvia Venturini Fendi, described their collection's muse as a buttoned-up-to-the-neck art teacher who was still wild enough to wipe her paintbrushes in her hair and unleash the animal within. What isn't to love! Especially LOVE the coloured tights and contrasting colours!
Other favourites for me: Prada (I die for those Mary-Jane boots and sweet jackets), Bottega Veneta (I need to try out that hair style) and Gucci (so much glamour).
Oh & can this please be my Fall Wardrobe…

Which were your favourite Milan Fashion Week Shows? xx
Your Daily Fashion Scoop

4 Espresso Shots Of News & Some Fashion Inspiration…
Gucci Inspiration… Florence Welch
Gucci kick-started Milan Fashion Week with a sexy, glamorous bang! Citing Florence Welch as her inspiration, Gucci designer, Frida Giannini, created bold, striking looks reminiscent of film noir in colour. Emerald green, fuchsia, teal and rust, will undoubtedly strike a chord with fans of Tom Ford for Gucci in the 1990's….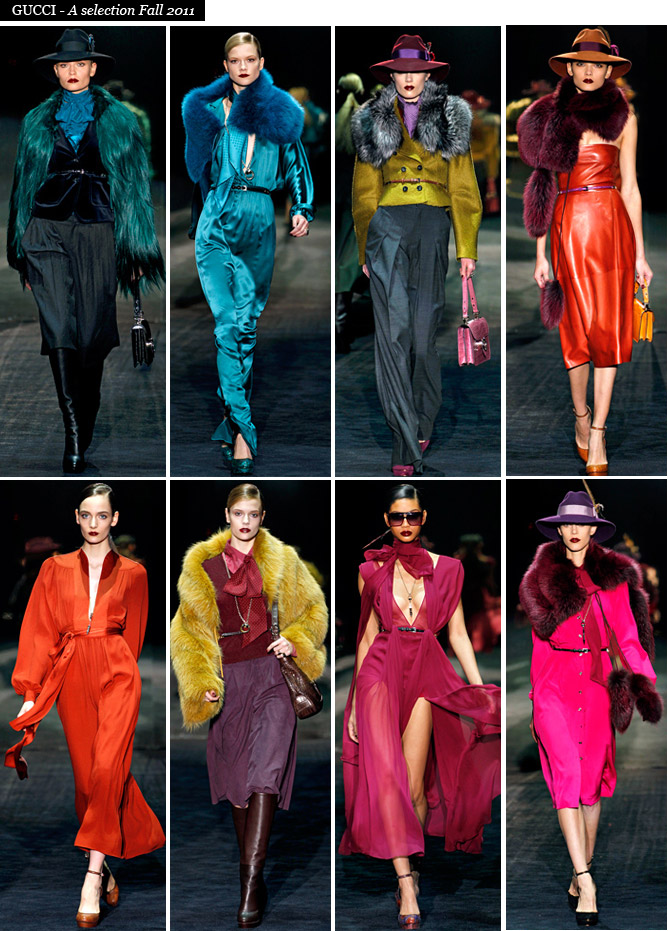 Richard Nicoll For Sportsgirl
Richard Nicoll has just shown at London Fashion Week to great review, and has also announced a collaboration with Australian High Street Store Sportsgirl. The Australian-raised, London-based designer, has created nine pieces for the collection, which feature key basics. A Blazer, Trousers and dresses feature in a sweet, cool hounds-tooth plaid. The collection stays true to Nicoll's signature tailoring and beautifully-crafted individual pieces…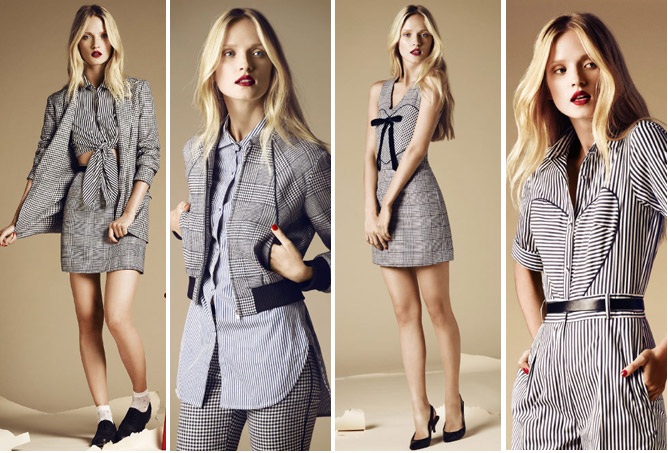 Natalie Portman… French Goddess For Miss Dior Chérie
Natalie Portman stars in the new Miss Dior Chérie fragrance commercial directed by Sofia Coppola. Set to the music of Serge Gainsbourg classic, 'Je T'Aime (Moi Non Plus)', Portman is whimsical, sexy and alluring. In the clip Portman can be seen admiring pink roses, zipping up a black dress and seducing a beautiful young Frenchman before blindfolding him on a bed, to name but a few of her Miss Dior Chérie adventures…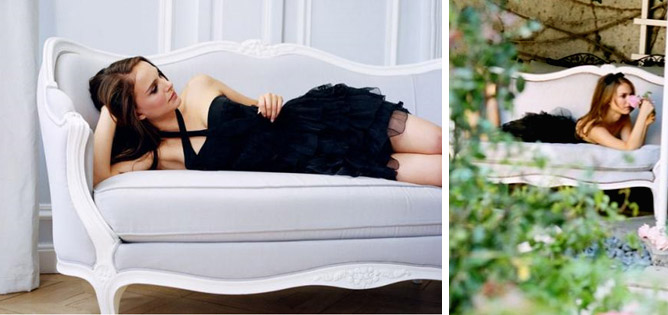 Kelly Osbourne The New Face of Material Girl
Kelly Osbourne has replaced Taylor Momsen as the face of Madonna and daughter Lourdes' clothing line, Material Girl. Osbourne shot the campaign during New York Fashion Week in uber cool East Village bars. The looks scream 80's fun with white denim overalls, high-waisted shorts worn with a bra and patterned jumpsuits…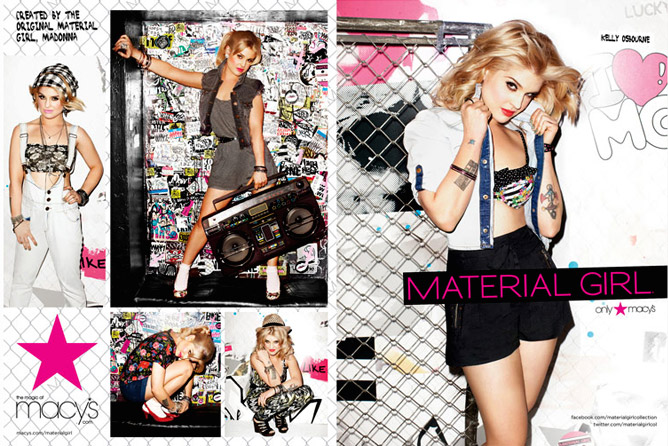 Mid-Week Fashion Inspiration…
Marta Canalda by Andrea D'Aquino for QVEST Spring Cover… With the retro accessories, colourful turbans and glamorous pieces by Jenny Germer; these photos are is simply darling!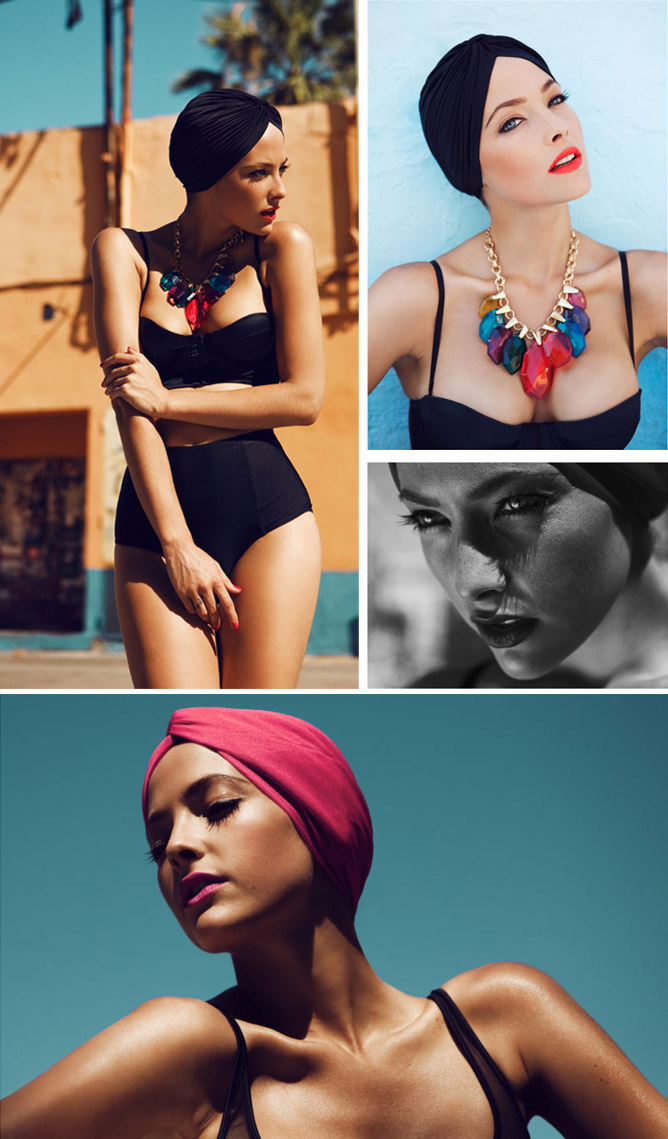 Photos from fashiongonerogue.com, style.com, sportsgirl.com.au, grazia.com.au & google images