Some Weekend Inspiration…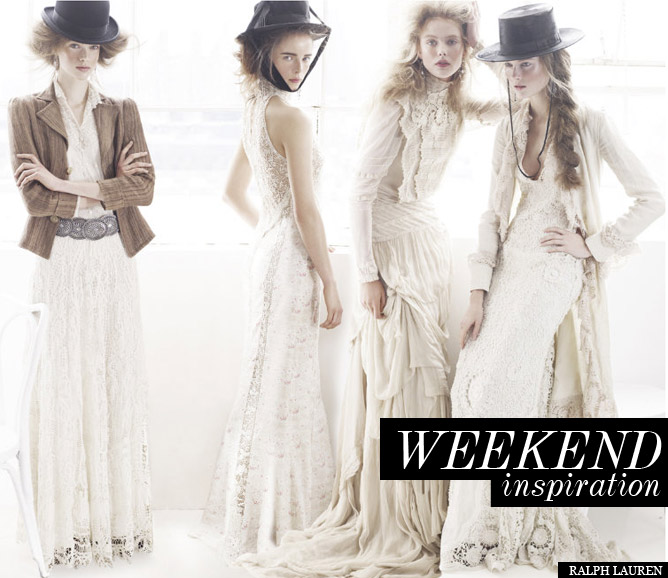 'Gangs of New York'
Shot by Mario Testino and styled by Grace Coddington for Vogue US February 2011 issue, 'Gangs Of New York' is a celebration of American Fashion.
This editorial showcases the work of New York's iconic fashion designers – Ralph Lauren, Michael Kors, Rodarte, Marc Jacobs, Calvin Klein, Proenza Schouler and Donna Karan. Featuring thirty models from Julia Saner, Anna de Rijk, Chanel Iman, Abbey Lee Kershaw, Kasia Struss, Karlie Kloss, and Joan Smalls, to name but a few, 'Gangs Of New York' is a 'who's who' in fashion. It is cool, sophisticated and represents each brand perfectly…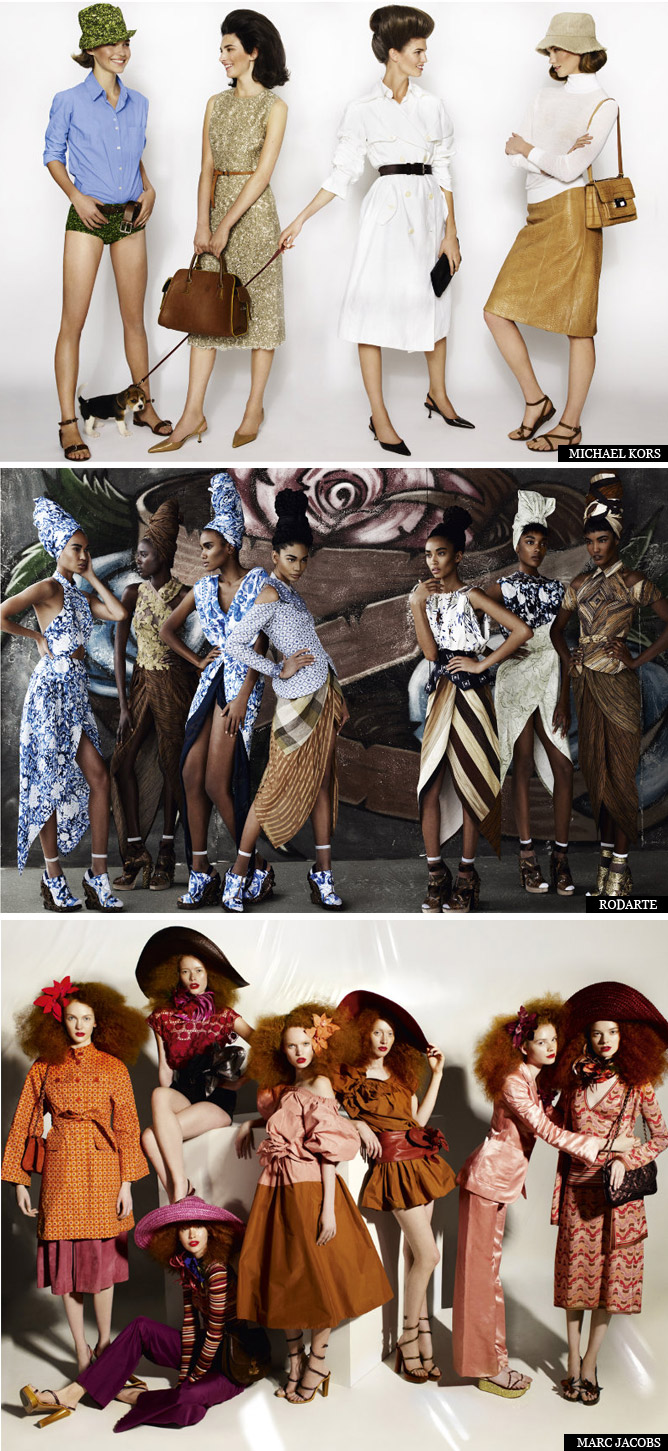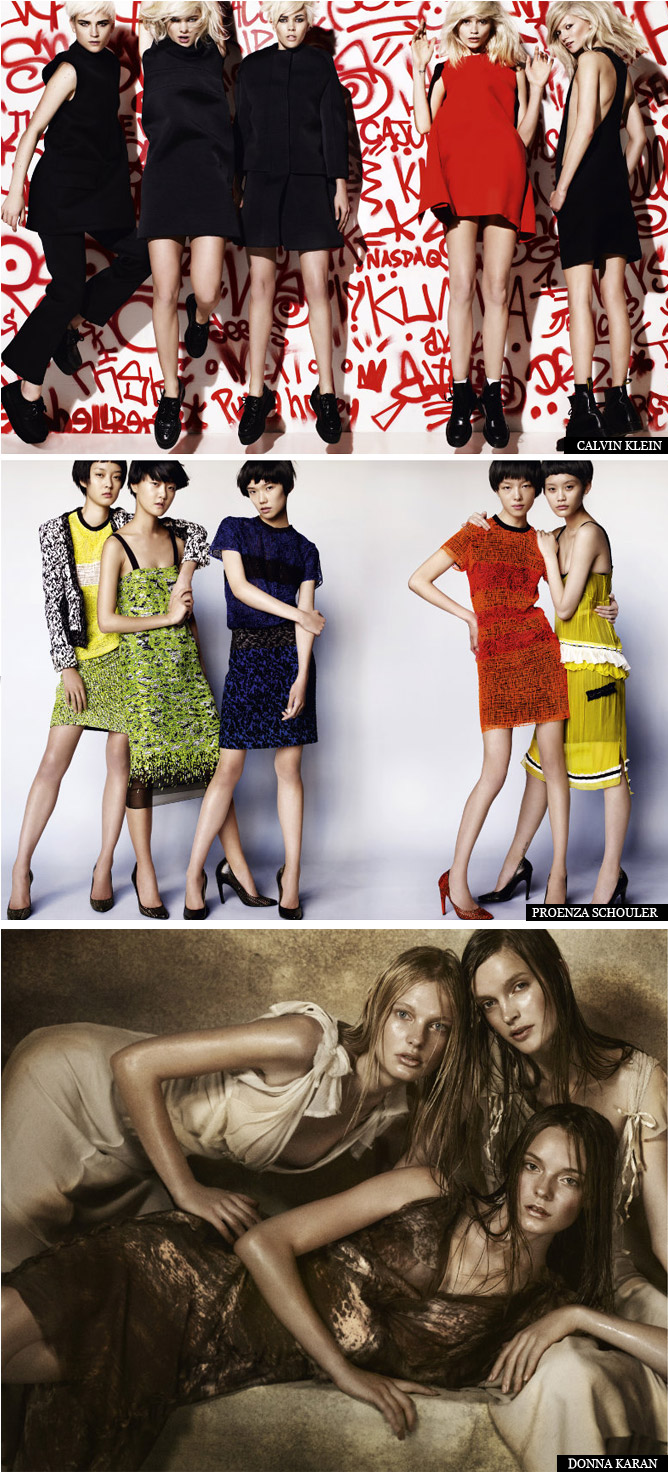 I hope you all have a fabulously fashionable fun weekend! xx
Photos from FashionGoneRogue.com
Your Daily Fashion Scoop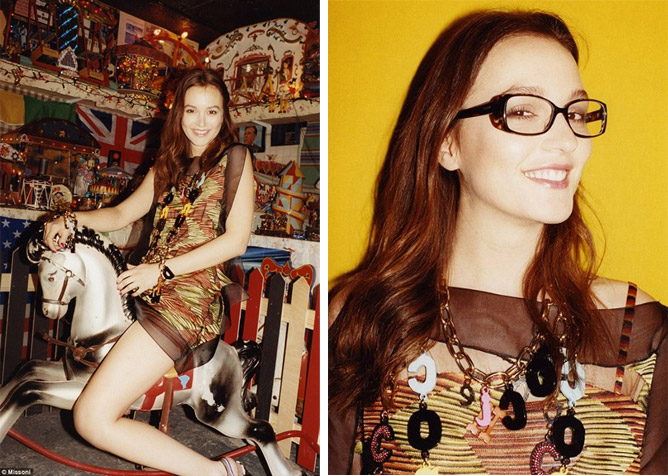 5 Espresso Shots Of News…
Indulge In Some Fabulous Friday Fashion News
1>> Leighton Meester for Missoni's Spring / Summer 2011 collection has been released (pictured above). The campaign also features creative acquaintances of the Missoni family, including; Eugenie Niarchos, Tatiana Santo Domingo and Jaquetta Wheeler amongst others. The campaign was inspired by the cover of The Beetles Sgt. Pepper's Lonely Hearts Club Band…
2>> After many rumours about showing in London, Victoria Beckham will present her Autumn/Winter 2011 collection at New York Fashion Week after all! Beckham will show on February 13th in NY. Cannot wait!…
3>> Rachel Zoe (Superstar Stylist & Star of The Rachel Zoe Project) has created her first line. Titled, The Rachel Zoe Collection, it features clothes, shoes and handbags with a '70s flare that is in tune with her signature glam style. The line and behind-the-scenes details will be filmed for the fourth season of her popular reality show…
4>> While Emmanuelle Alt may shortly be taking the reigns as Editor-In-Chief at French Vogue, she may have some competition on her hands. Miss Piggy will play a plus-size fashion editor for Vogue Paris in the new Muppet Movie set for release in 2012…
5>> Best Dressed Of The Week…   Short & Chic – Natalie Portman in Vionnet  \\  Breathtaking Red – Rachael McAdams wore Michael Kors  \\  A Stylish Mix n' Match – Michelle Williams teamed Nina Ricci with Wren  \\   Sweet As Candy – Ginnifer Goodwin wore Valentino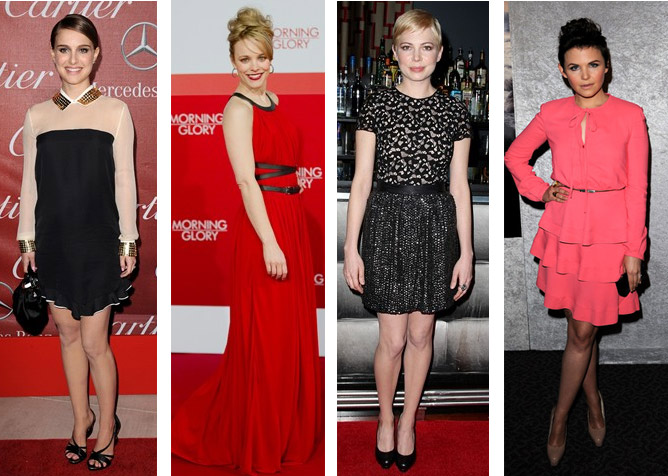 Summer Inspiration…
'Meet the Hilfigers' Spring / Summer 2011
For Spring / Summer 2011, the Hilfiger's are at the Country Club. It's ultra summery, cheeky, polished preppy perfection at its finest. Love this campaign! I want to be a Hilfiger!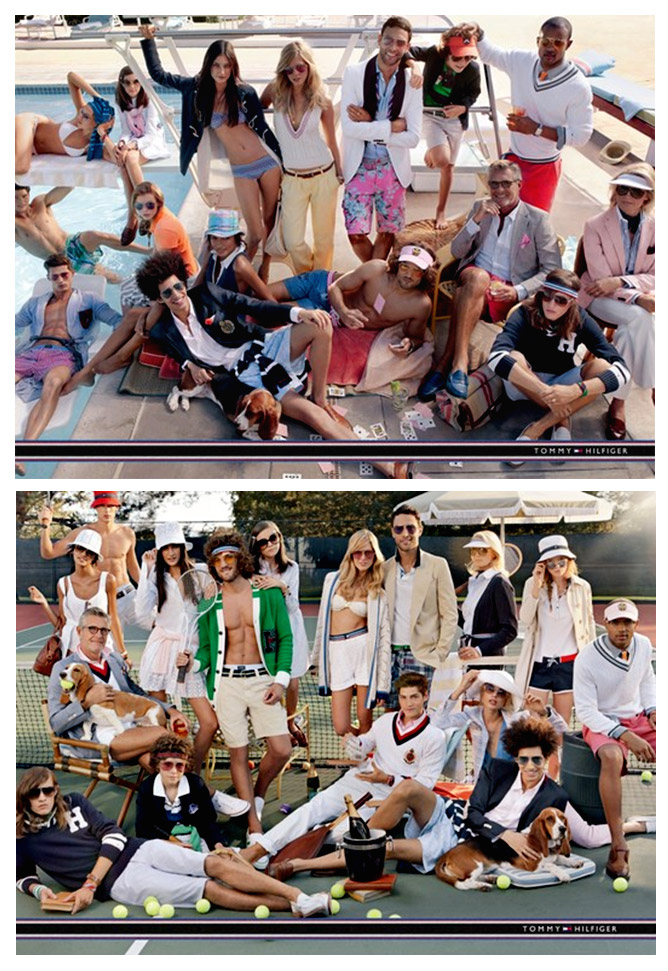 Happy Friday! xx
Photos: Top from fashion.telegraph.co.uk | Best Dressed from vogue.co.uk | Tommy Hilfiger from fashionfoiegras.com
Your Daily Fashion Scoop
Dreaming of a white Christmas… Burberry and Michael Kors certainly are!
Just when I was starting to get a little cross at the dropping temperatures, these inspired Winter campaigns have come into my life and made me dream of lovely white Christmas all wrapped up in warm luxury pieces.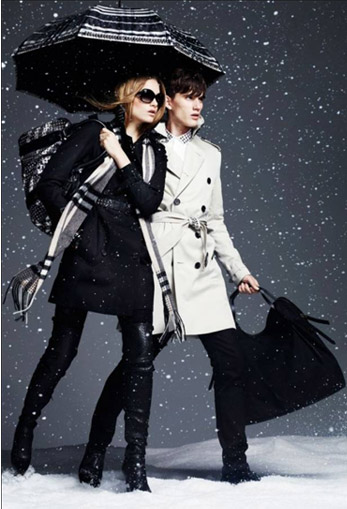 Darling Burberry umbrellas, the traditional checkered scarves, luxe handbags and not to mention those trench coats… Burberry's Christmas is set to be a divine one.
Meanwhile for Michael Kors, Carmen Kass and Noah Mills were photographed by Mario Testino. Spontaneous, warm and full of love – these photos capture my perfect New York Christmas. Gorgeous handbags and a stunning colour palette of pieces look effortlessly elegant, sophisticated & comfortable.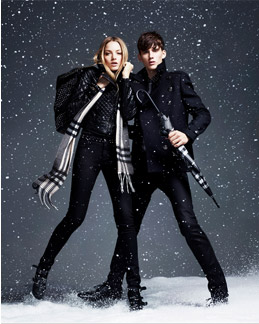 Are you dreaming of a White Christmas? Have you started your Christmas wish list? xx