Erdem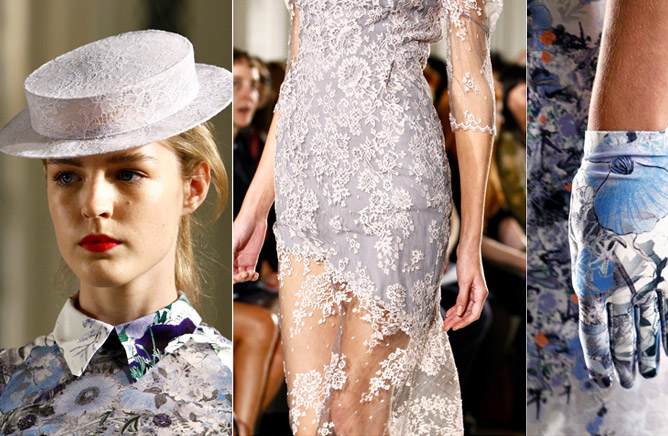 London Fashion Week is known for its youthful energy, vitality and unprecedented cool factor. Looking at some of my favourite collections from the week, I must start with Erdem.
Known for his striking floral prints, Erdem once again created a collection so elegant, beautiful and enchanting for Spring / Summer 2012 that it appeared to be heaven sent. With the perfect mix of innocence and gown-up allure, pieces were tailored close to the body, while being "more undressed, more décolleté, more skin, nape, and spine".
The collection began with a series of looks in an icy cornflower and blue hydrangea print, before progressing to yellow tones with red poppies and lace – all worthy of "Wedgwood preciousness". Darling Dresses fell delicately off each shoulder or were low backed and held up by shoe string straps. Romantic, whimsical and bewitching. Crisp white shirts were teamed with hot pants or slim fit trousers adding an unexpected contrast. The collection closed with sheer lace evening dresses lined in nude organza… a breathtaking moment.
Pointy-toed kitten heels with coordinating ankle straps, delicate little car gloves and hats gave the collection the sublime finishing touches. The ladylike polish also extended to hair and make-up, where lips were a painted a deep, succulent red and hair swept back into a neat ponytail.
This collection had an unmistakable presence… one worthy of  tears for it pure, mesmerising beauty.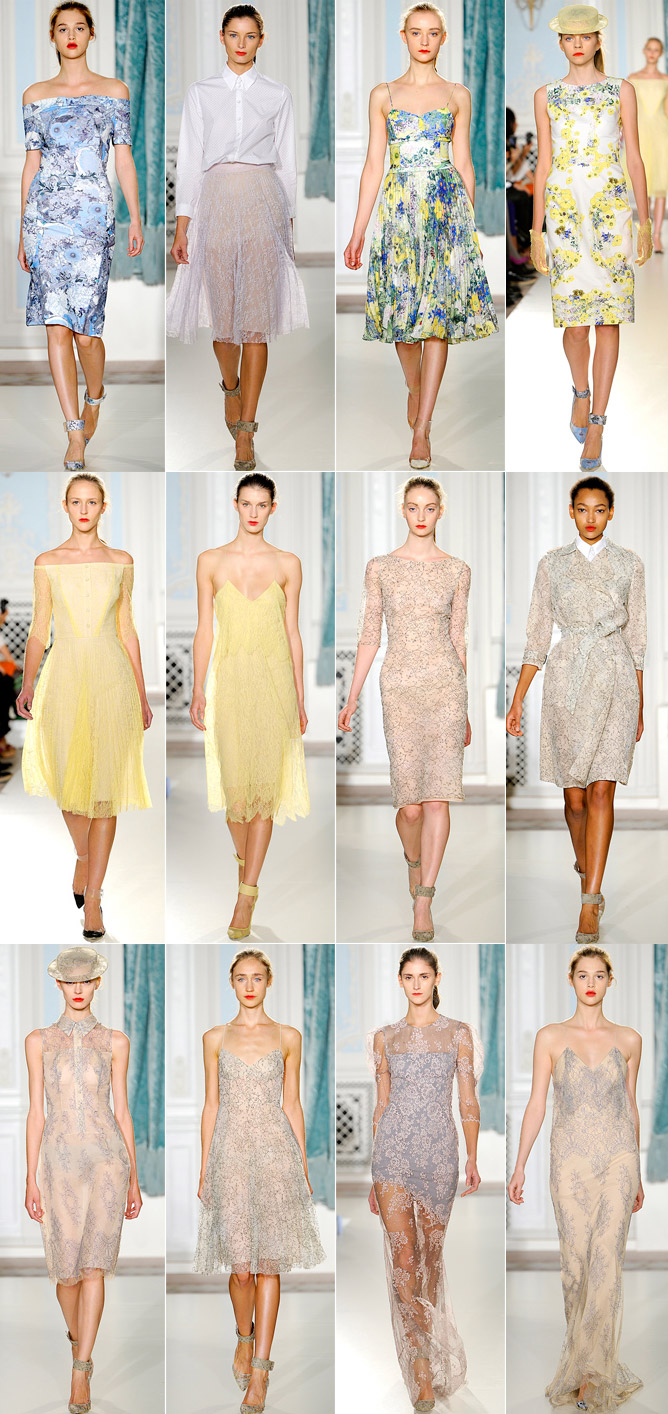 What were some of your favourite collections at London Fashion Week? xx
Photos from style.com
4 Fabulous Fashion Shots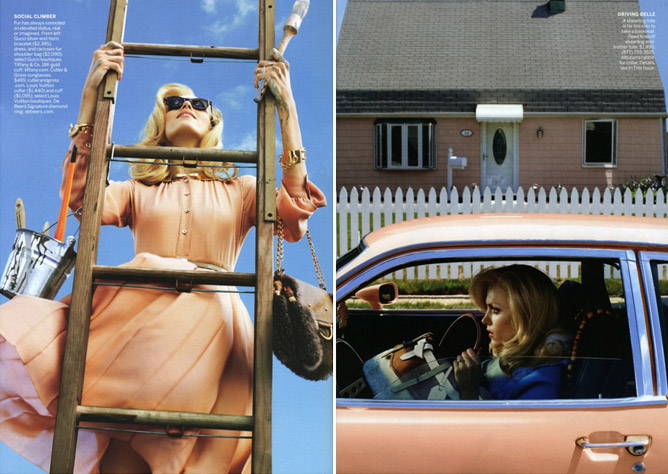 Rimmel Celebrates 10years with Kate Moss
Kate Moss has celebrated 10years with make-up giant Rimmel with a debut line of lipsticks. Moss, presented her debut line at London's Claridge's hotel. Moss shot the TV commercial on a car park in Croydon, which also saw the supermodel jetting off in a helicopter.
Of achieving a 'London Look' for her line, Moss said: "I think an eclectic look really, anything goes in London. It's very different from in Paris and New York, you can be who you want to be."
Hamish Bowles Auditioned For
The X Factor USA
Hamish Bowles has auditioned for The X-Factor USA and it was Anna Wintour who signed him up. To the occasion Bowles wore a Thierry Mugler suit, a Philip Treacy top hat and Christian Louboutin gold crystal shoes. Under the guidance of Liza Minnelli he picked the song, "Oops! … I Did It Again" by Britney Spears.
Of receiving Wintour's assignment, Bowles has said: "I had to read the e-mail from the editor in chief several times to be quite sure. There, buried like a time bomb in a bouquet, was this chilling sentence: 'I have signed you up to compete in The X Factor.'"
My Friday inspiration…
The gorgeous Anja Rubik in a vibrant editorial for Vogue US (pictured top) showcasing the seasons luxe accessories. Shot by Alex Prager, Rubik wears looks by Gucci, Alexander Wang and Givenchy by Riccardo Tisci in the editorial from the September issue of Vogue US.
The Last D&G Show Of It's Kind
This week's D&G show was the last of its kind. From now on D&G will be integrated with the fashion duo's signature line. Dolce and Gabbana's backlog of prints were referenced in a collection full of vibrant colour and exquisite patterns. There were polka dots, crests, medallions, butterflies, and flowers – pure D&G gold and brilliance…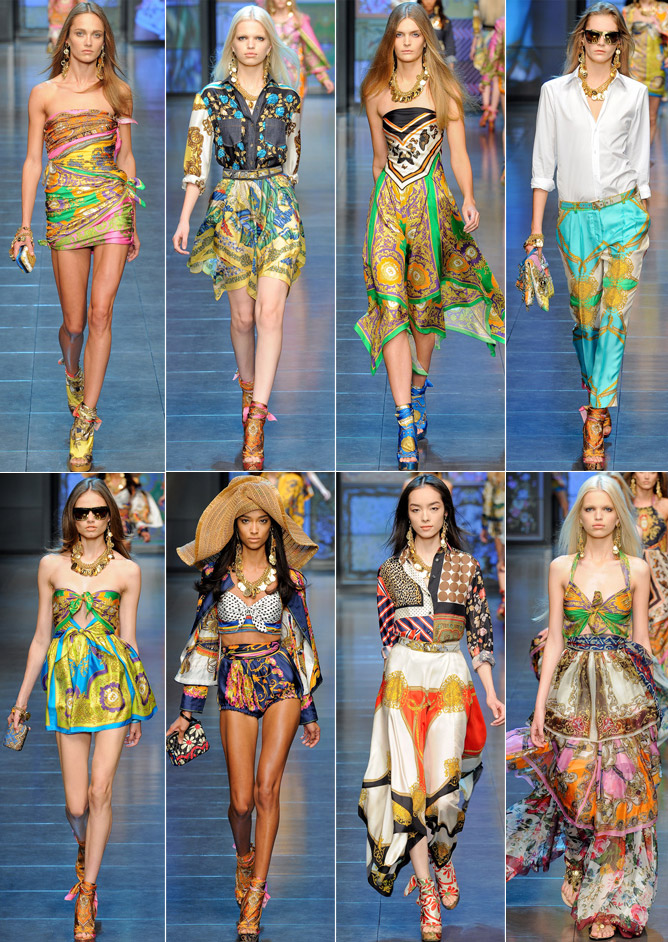 Happy Weekend! xx
Photos from fashiongonerouge.com / fashion.telegraph.co.uk / style.com