My Top 5 Beauty & Make-Up Must Haves…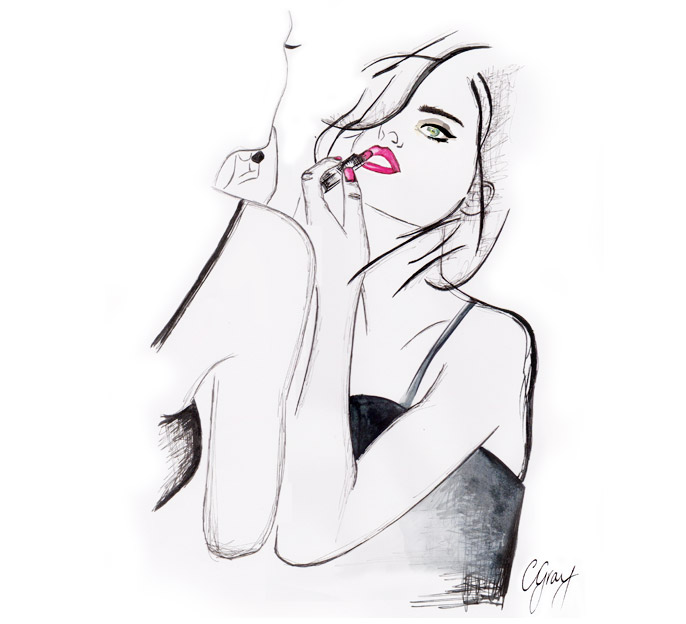 I have had a couple of people ask me about my beauty routine and the products I simply cannot live without. While I try to keep my routine simple and really rather effortless {I have a tendency to run late in the morning}, here are my top 5 beauty product must-haves…
1. BareMinerals Foundation
 My make-up routine begins every morning with BareMinerals. I have very sensitive skin, so I choose BareMinerals as it is formulated without preservatives to promote clear, healthy skin.  First I use BareMinerals Primer – to even out my complexion and create a smooth texture for my foundation coverage. I then apply BareMinerals Foundation (which looks like a powder yet feels like a cream); followed by their Mineral Veil for my skin finale (to absorb oil and soften the complexion).
2. Chanel Mascara
If your eyes are the windows to your soul, then Mascara is the curtains. Widening and intensifying the eyes, mascara is one of my absolute favourite beauty products. Chanel 'Inimitable Intense' Mascara is voluminous and lengthening. It adds an instant bold glamour to your look. Simply lash magnifique!
3. Lancome Lipstick
I am a 'statement lip' kinda-girl. I forgo sexy smoky eye trends and sultry cat eyeliners in favour of bold, dramatic colour for lovely luscious lips. Shopping for lipsticks is a favourite past time of mine and I recently discovered how truly brilliant Lancome lipsticks are. One I absolutely adore is the 'Rouge In Love' collection in shade 34 (Rose Boudoir) – an eye-popping tone perfect for cocktail hour. Je t'aime Lancome Lips!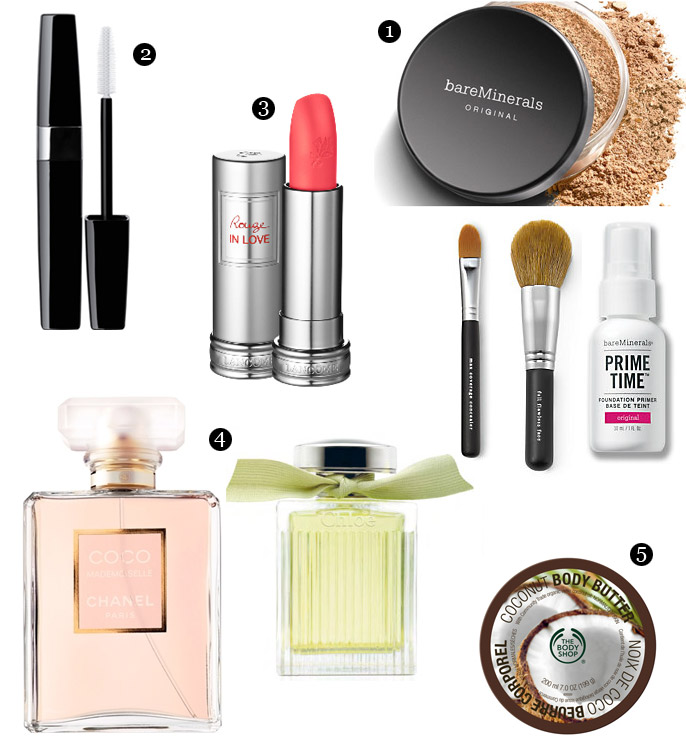 4. Pretty Perfumes
Coco Chanel believed that women should wear perfume wherever they wanted to be kissed. Perfume is a very personal statement. Your signature scent is an extension of your personality and character. Two of my favourites are: Chanel 'Coco Mademoiselle' and Chloé 'L'Eau de Chloé'. Spray your perfume lightly on pulse points morning and evening.
5. Moisturising Moments
I moisturise my hands a couple of times a day and I love Coconut Body Butter from The Body Shop. A simple yet classic product, the creamy texture and divine Summery fragrance are uplifting every time you apply it.
– – – – – – – – – – – – – – – – – – – – – – – –
What are your top 5 must-have beauty products? xx
Photos from chanel.com /  lancome-usa.com / bareescentuals.com / chloe.com / allthingsbeautyuk.blogspot.com
Uptown Twirl Espresso News Returns For 2012 With 5 Fabulous Fashion Shots!
1. Mila Kunis – The Newest Dior Beauty
Mila Kunis has become the new face of Christian Dior. The exquisite beauty stars in the Spring / Summer 2012 campaign which was shot by Mikael Jansson (pictured above). With her glowing natural beauty, Kunis can be seen in chic black looks and holding the newest 'Miss Dior' handbag.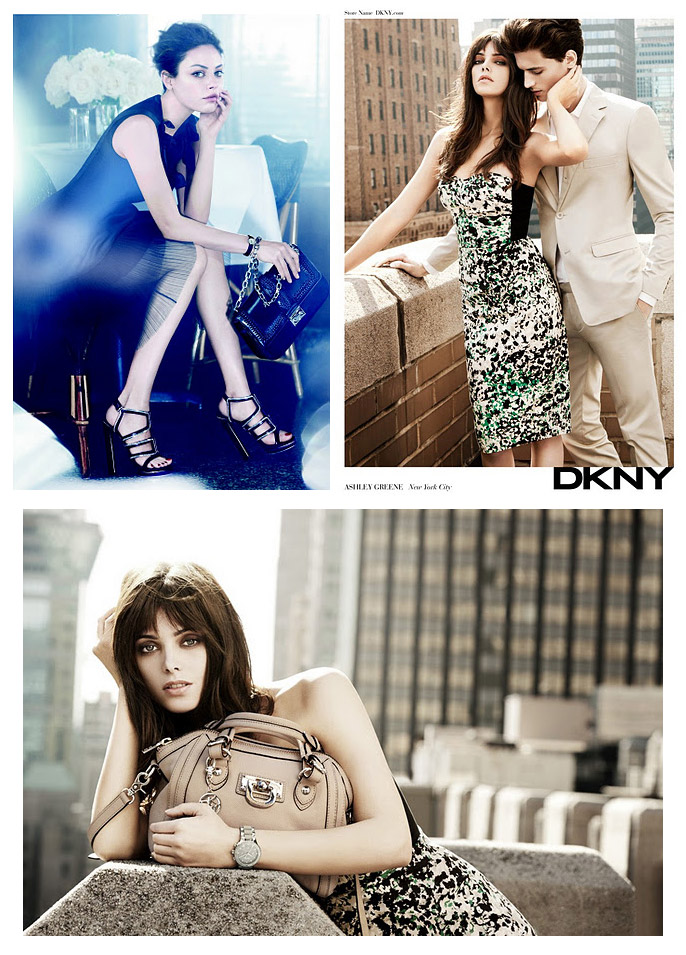 2. Ashley Greene Hearts DKNY
Posing amid the gorgeous Manhattan skyline, a gorgeous Ashley Greene strikes a pose as the face of DKNY (pictured above). Beautiful neutral tones shine across her clothing, accessories and eye make-up for fresh radiance.
– – – – – – – – – – – – – – – – – – – – – –
3. Emma Watson's Lancôme Beauty
Emma Watson's stunning Lancôme Cosmetics Ad has been revealed (pictured below). With her glowing clear complexion, Watson is exquisite in red lipstick and nail polish from the French label's two new collections – 'Rouge in Love' (the lipstick collection) and 'Vernis in Love' (the nail polish collection). The lipsticks will be available in 24 shades and come in a metallic case that can also be used as a mirror.
With Watson as the face of both lines, Lancôme hopes to ignite a love of lipstick amongst a younger generation of women. Youcef Nabi, president of Lancôme International, has said: "The idea is to make this young generation — that has been a gloss fan — come back to using lipsticks."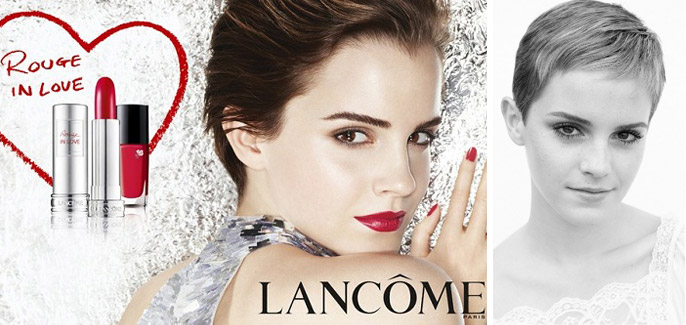 4. Emma Watson's Iconic Crop
In other news, Emma Watson's gorgeous pixie hair style has been named the most influential cut of 2011. The Wall Street Journal mentioned her darling crop in their Fashion Highlights from 2011 and even went so far as to recognise it may have instigated a major shift in hairstyle trends. Hair stylists around the world have been inundated with requests for her style and according to numerous reports, searches for Watson's hair have even outnumbered those for Jennifer Anniston's iconic locks.
5. Paul Smith Celebrates The London Olympics
Paul Smith has designed a collection of seven stamps in celebration of the London 2012 Olympic Games. Inspired by his friend, Olympic cyclist Mark Cavendish, the stamps showcase Smith's signature bright colour palette and distinct graphics. They are available from Paul Smith stores worldwide.
– – – – – – – – – – – – – – – – – – – – – –
Happy Thursday! xx
Your Fabulous Fashion Scoop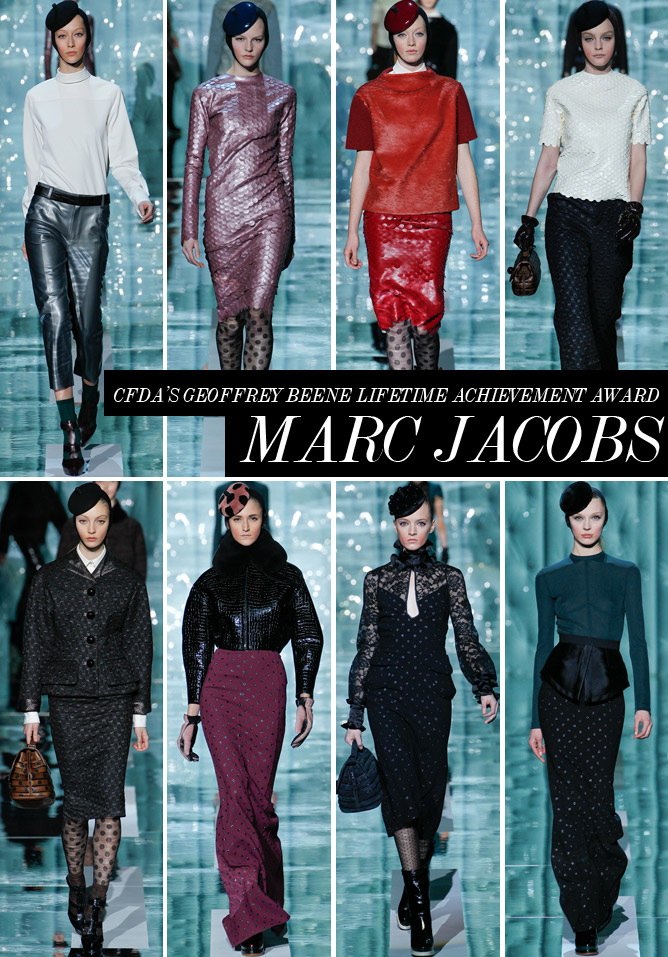 5 Delicious Espresso Shots Of News…
Emma Watson – The New Face Of Lancome
Emma Watson is officially the new face of Lancôme. The beautiful, fresh faced starlet has been spotted in Paris filming the new campaign with Mario Testino (still from shoot featured far right). Previous ambassadors for Lancôme have included: Julia Roberts, Kate Winslet and Isabella Rossellini. Having previously modelled for Burberry as well as having collaborated with Alberta Ferretti and People Tree on eco-fashion lines; Watson's diligence, striking beauty and old-world glamour make her perfect for the brand. Lancôme President, Youcef Nabi, has said of Watson:
"Thanks to her charm, romanticism and her incredible modernity, Emma Watson has become the icon of her generation. We are delighted by this new collaboration with Emma who brings a fresh spirit to Lancôme."
Karl Lagerfeld & Magnum?
Karl Lagerfeld and Rachel Bilson have joined forces for delicious ice-cream brand Magnum. Lagerfeld will direct the new advertising campaign which will star Bilson. Chanel muse and model Baptiste Giabiconi was also spotted on set (pictured right with Lagerfeld). Shooting in Paris, sources say Bilson was wearing a seemingly 'Black Swan' inspired look – with her hair pulled back in a tight bun, cream ballet slippers and tiara.
Rachael Zoe's Chic Maternity Must-Have
Rachael Zoe took to Twitter yesterday with a tweet pic of her new seriously chic diaper bag by Alexander McQueen! Well, Zoe is set to have one seriously chic baby!
Snapping a pic of herself holding the darling bag, Zoe tweeted:
"OMG!!! Mqueen diaper bag????? It leaves me speechless!! XoRZ".
Eva Mendes – The New Face of Angel by
Thierry Mugler
It has been announced Eva Mendes will replace Naomi Watts as the face of iconic perfume Angel by Thierry Mugler. As the previous model and spokeswomen for the brand, Watts has appeared in campaigns since 2008.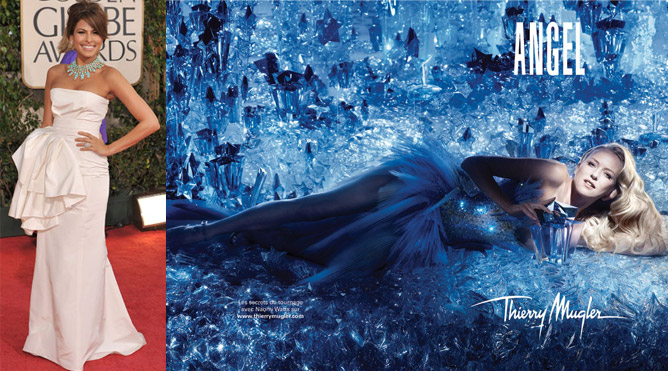 Marc Jacobs Lifetime Achievement Award
Marc Jacobs will be awarded the CFDA's prestigious Geoffrey Beene Lifetime Achievement prize.  Announced in New York on Wednesday, Jacobs is also nominated for the Womenswear Designer of the Year Award. This will be his fourth nomination for this award. The full list of nominees: 
International Designer of the Year – Celine creative director Phoebe Philo
Geoffrey Beene Lifetime Achievement Award –  Marc Jacobs
Fashion Icon of the Year – Lady Gaga
Womenswear Designer of the Year –  The nominees: Alexander Wang, Marc Jacobs & Proenza Schouler
Menswear Designer of the Year  – The nominees: Michael Bastian, Patrik Ervell & Simon Spurr
Accessory Designer of the Year – The nominees: Reed Krakoff, Alexander Wang & Proenza Schouler
Swarovski Award for Womenswear – The nominees: Joseph Altuzarra, Ashley & Mary-Kate Olsen & Prabal Gurung
Swarovski Award for Menswear – The nominees: Alexander Wang, Phillip Lim & Robert Geller
Swarovski Award for Accessory Design – The nominees: Alejandro Ingelmo, Eddie Borgo, Jason Wu & Pamela Love
Happy Thursday! xx