Pyjamas are one of my favourite little indulgences. Luxurious, comfortable and chic – there is something decadently alluring about slipping into bed in style.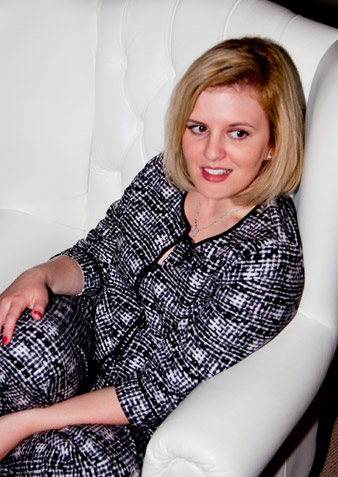 Pyjamas have an unmistakable charm. It's a quiet luxury and languid sophistication. Draping loosely around the body, a classic pair of men's style pyjamas evoke nonchalant vintage glamour.
Coco Chanel recognised the effortless style and beautiful fluidity of a classic pair of pyjamas. During the 1920's, Chanel would often lounge in her pyjamas (which at the time were considered inappropriate for women). She started to create luxurious sets for her clients using patterned silk, satin and Indian cotton and the trend soon caught on.
Many designers continue to reinterpret the classic pyjama style with fresh vigour and panache. From Tom Ford to Louis Vuitton, designer pyjamas bring additional luxury to these gorgeous pieces.
A perfect pick-me-up, indulge in some beautiful sleepwear as a special gift to yourself…
Some Pyjama inspiration…

Did you know… Claudette Colbert, the silent film star, was the first woman to appear on screen wearing pyjamas? They were silk Chanel of course xx
As one of the world's finest female fashion designers, Stella McCartney's sharp yet feminine pieces are instantly recognisable for their timeless chic appeal.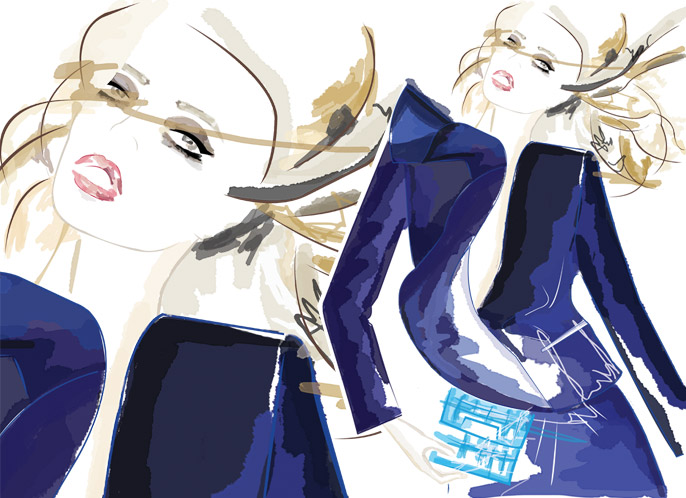 "Stella's style has been influential because she is her customer" – Tom Ford
About Stella McCartney

There aren't many students who would have world renowned super models Kate Moss, Naomi Campbell and Yasmin Le Bon take to the runway to model their collection…. at graduation.
After graduating from world renowned Central St Martin's College of Art and Design in 1995, Stella McCartney had that well publicised debut collection quickly bought up by London boutique Tokio.
In 1997, established and esteemed French fashion house Chloé hired McCartney as their new Creative Director (despite criticism from celebrated German designer and former Chloé  Creative Director Karl Lagerfeld).
After four and a half successful years at Chloé, where she achieved both commercial and critical success – bringing a more feminine and romantic feel to the brand,which still resonates with Chloé pieces today – McCartney entered a joint venture with luxury powerhouse the PPR Luxury Group (formerly Gucci Group).
Since her debut collection under the Stella McCartney brand in Paris, October 2001, it has become one of the most talked about companies in fashion today.
Stella McCartney has continued to create an array of luxurious garments; beautiful scented perfumes; and not to mention the launch of her Stella McCartney Kids collection in late 2010 (…what could only be described as positively adorable).
A Cut Above
At Stella McCartney tailoring is always a matter of priority. McCartney has become renowned for her precision cuts, with her distinctly feminine yet sharp trousers and tuxedo jackets coveted by women of all ages. 
While studying fashion, McCartney turned her attention to the craft of tailoring, honing her skills for world renowned Savile Row tailor Edward Sexton.
It was this time spent on Savile Row, learning and observing the philosophy of the 'perfect cut', that has now positioned McCartney as one of the world's finest designers – creating timeless pieces perfect for the modern day woman.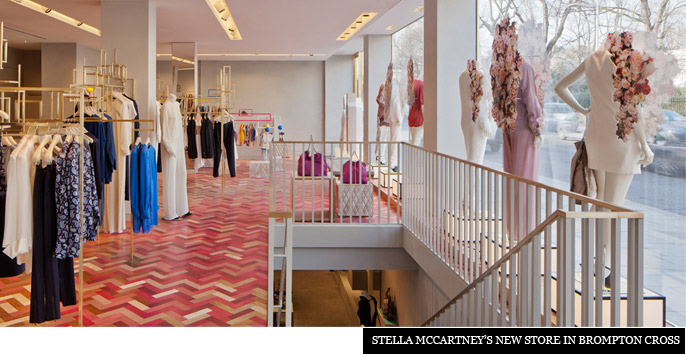 The Fall 2012 Collection
Focused on merging city & country, and day & night; Stella McCartney pieces perfectly encapsulate how women want to dress.
Of the collection, McCartney said: "The Stella woman is about balance".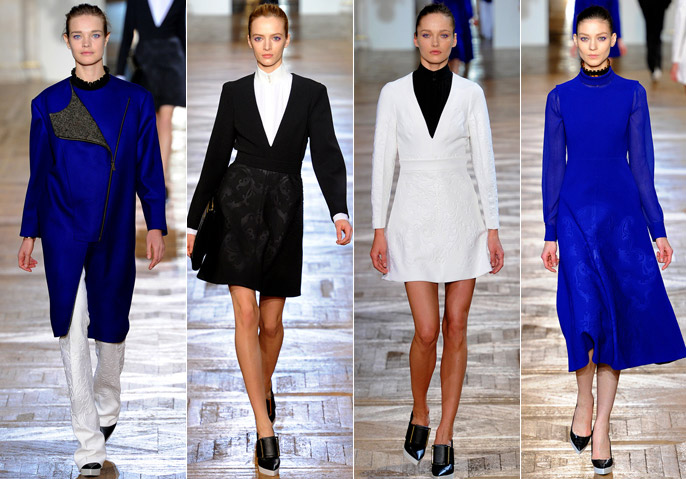 Working mainly with a dark colour palette and an emphasis on vivid midnight blue, McCartney's Fall 2012 collection played with the aesthetic of masculine and feminine; rough and soft. Fabrics with a tough sensibility – i.e. traditional English tweed –were made softer and more feminine; while iconic masculine pieces, such as the oxford shirt, were refined and reinterpreted.  
With an unmistakable sporty feel (understandable considering McCartney has just revealed the official British Olympic team uniforms), the collection also placed an emphasis on chic comfort and understated elegance.
McCartney's signature emphasis on tailoring was dressed up with beautiful botanical embroideries. Graphic white and black prints appeared strikingly against the brilliant blue.
Coats and tuxedo jackets appeared slightly oversized with unexpected detailing, such as asymmetrical zips, contrast panels, and oversized proportions. Trousers slouched from the hips, while shoulders were emphasized and waistlines highlighted. Luxe texture was also a feature, with chunky knit separates and dresses making an incredibly chic impression…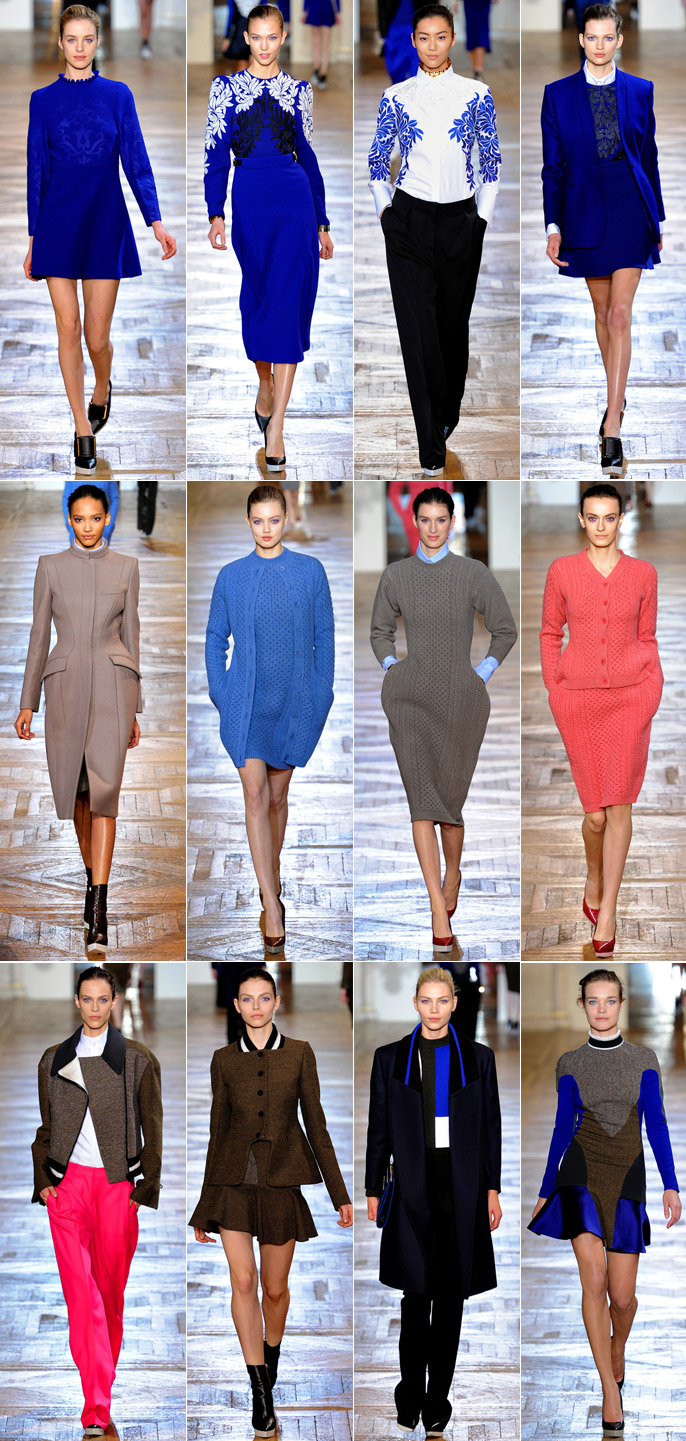 What do you think of Stella McCartney's Fall 2012 collection? xx
Photos from style.com
A Modern Floral Romance
While florals may be a perennial trend for Spring, designers have revisited these beautiful blooms with intricate intensity and darkly seductive grown-up allure.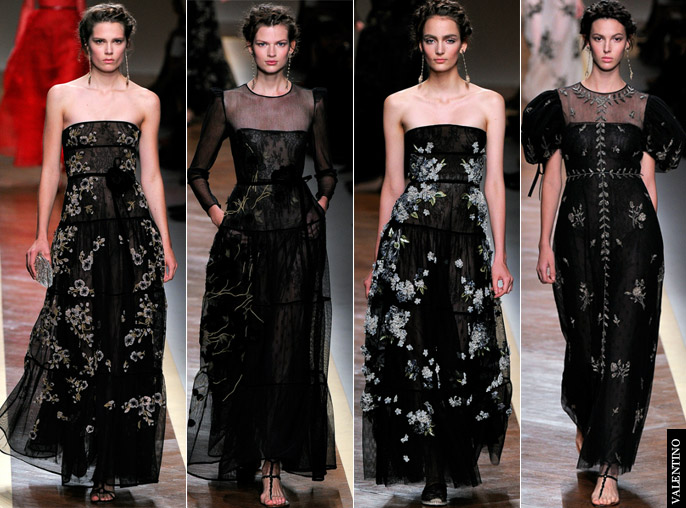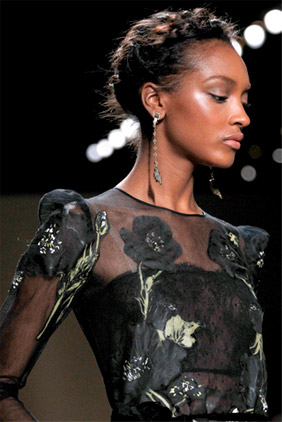 Petals can pack a punch. From oversized buds to mismatched florals, the Spring / Summer 2012 runways offered a delightful 'bunch' of unexpected prints and textures.
Mismatched floral prints screamed of offbeat beauty at Mary Katrantzou; while at Christopher Kane flowery organza shift dresses and coats were the epitome of feminine chic.
However, for a darker romanticism, floral prints went monochromatic at Valentino, Dries Van Noten and Alexander Wang. While subtler then their colourful counter parts, these prints had a haunting beauty.
Valentino's black evening gowns with intricate hand-painted floral prints and velvet flower appliqués were bewitchingly beautiful. Falling just above the ankle, the evening gowns had a dark folkloric feeling. Of this collection, Pier Paolo Piccioli said: "Fashion is a dream, and in this moment we need dreams."
This year's blossoms are truly brilliant…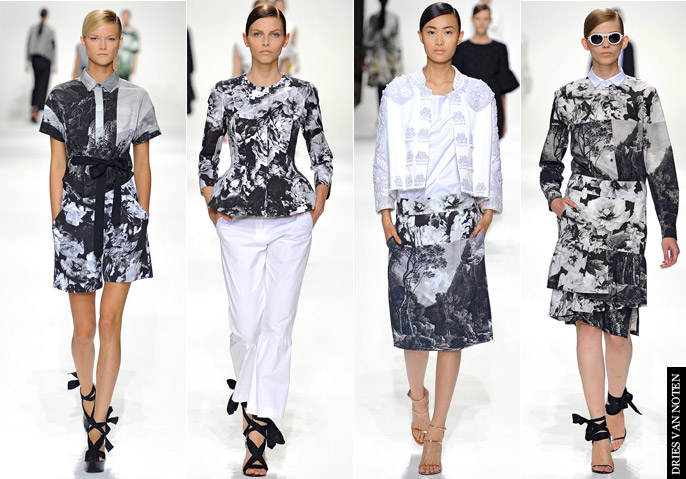 Will you be 'blooming beautiful' in florals for Spring? xx
Photos from style.com