Wish Upon A Fashion Star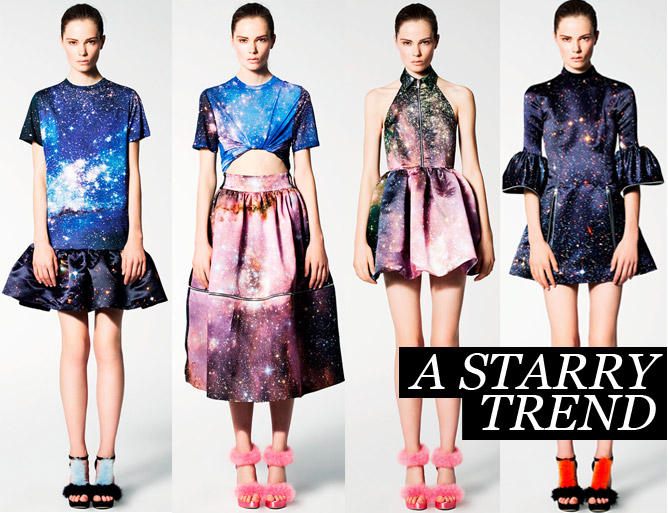 Twinkle, Twinkle Little Star…
A Fashion Trend That Will Sparkle Across The Universe
Like falling stars, cosmic prints are shooting into the fashion spotlight. From Miu Miu to Christopher Kane, designers looked skywards to be inspired by a kaleidoscope of colours and incredible prints.
Christopher Kane Resort 2011
Depicting the most spectacular scenes you would ever expect to see from your telescope, Christopher Kane's Resort 2011 collection is quite literally out of this world. Explaining that he liked "the idea of explosive outwards expansion", Kane created extraordinary prints which were transferred onto Silk Cashmere Knitwear. His varied silhouettes – from baby doll dresses to voluptuous trousers – created a collection that is light and feminine yet dark and intense. The collection is quite simply exquisite.
Miu Miu Spring / Summer 2011
Looking to a different type of 'star' for inspiration, Miuccia Prada for Miu Miu explored the idea of celebrity. Of the collection, Prada says: "I was thinking about everybody's obsession with being famous". Models walked to the American Idol opening music and along an elevated wooden red dance floor. Big stars and neon-bright colours combined to make a style statement. The long-sleeved silk satin dresses (like the yellow one pictured right) hung beautifully around the body with box pleats and a thin waisted belt. The collection is elegant yet edgy. Bright yet dark. Miu Miu nailed it.
Stars On The Catwalk…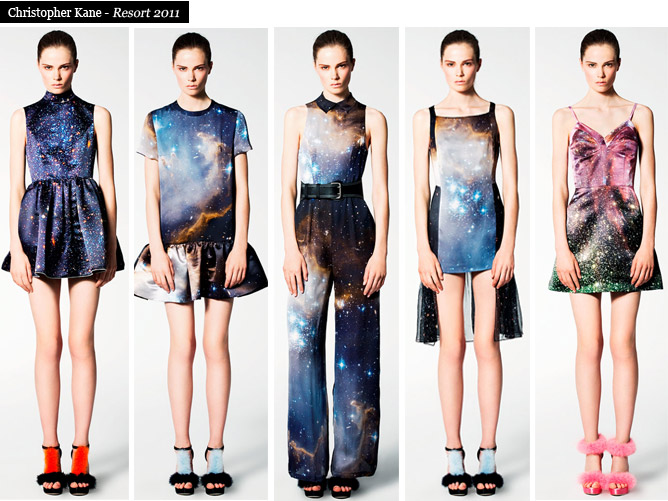 Will you be looking to the stars for some style inspiration? xx
All photos from style.com
Embrace Refreshing Juicy Orange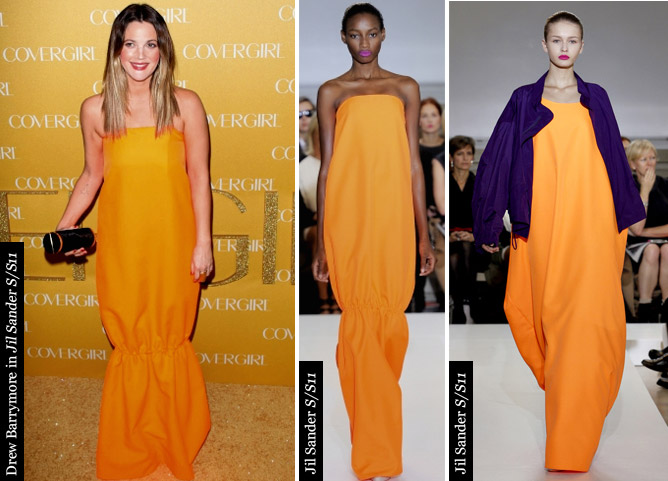 Be Bold, Be Bright & Be Blissful in Orange
Across the Spring / Summer 2011 collections, designers embraced colour with a loving intensity.
From gorgeous shades of pink and aqua to crisp perfect white, the coming Spring / Summer season is set to be a courageously colourful affair. However, it was one particular colour that seemed to steal the spotlight… orange!
Orange is bold, vibrant and zesty. And the perfect colour for summer. It creates a youthful flare and is the perfect colour to wear with a darling summer glow. From tangerine to blood orange; go high-glamour in a striking orange dress with a contrasting bold colour handbag – i.e. in hot pink or gold – for maximum impact. Alternatively, why not incorporate zest into your accessories. Nothing says classic chic like an Orange Hermès Birkin (a girl can dream!).
Last week, Drew Barrymore (pictured above) attended the 50th Anniversary of Covergirl Cosmetics in West Hollywood. Wearing an orange look from the Jil Sander Spring / Summer 2011 collection; Barrymore was simply glowing. The floor-length strapless gown in a streamlined silhouette and popping burst of tangerine intensity made for a dramatic red-carpet moment! Love Jil Sander S/S/11! xx
Orange at the S/S11 collections…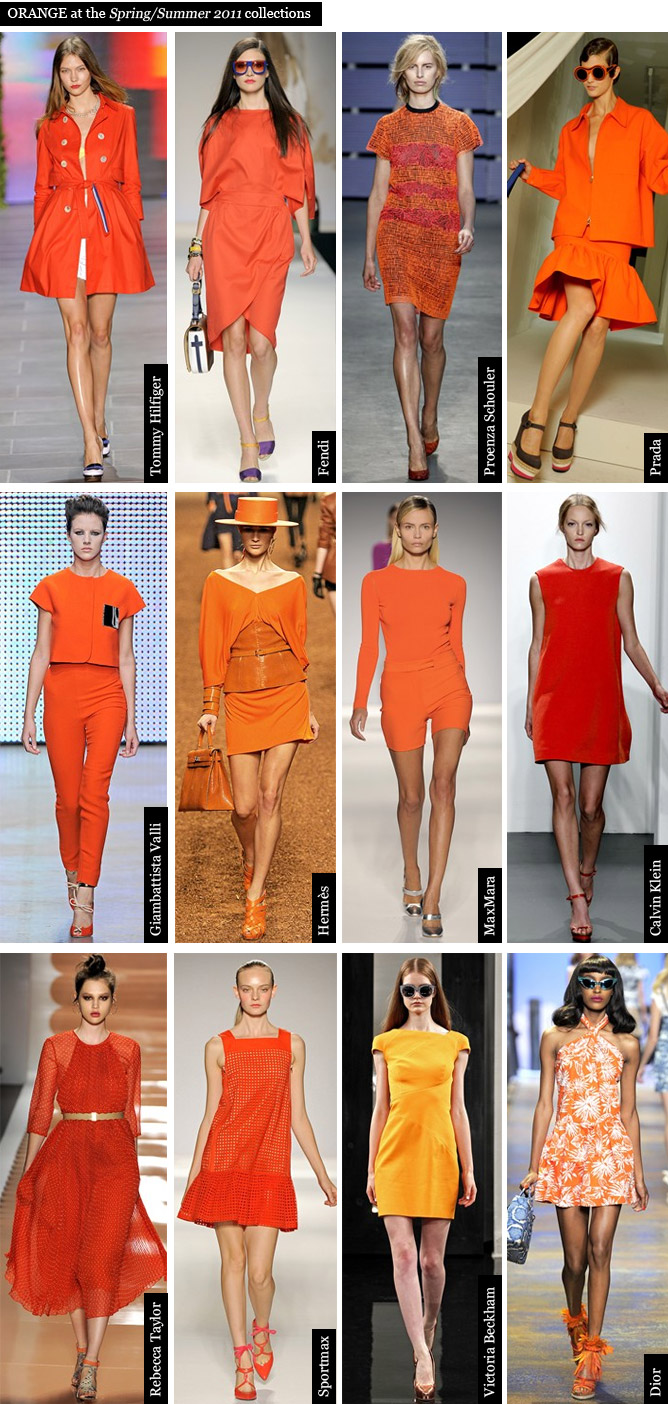 Will you go bold & bright in Orange? xx
Top photos from look.co.uk & style.com | Collection photos from vogue.co.uk