Fashion In Film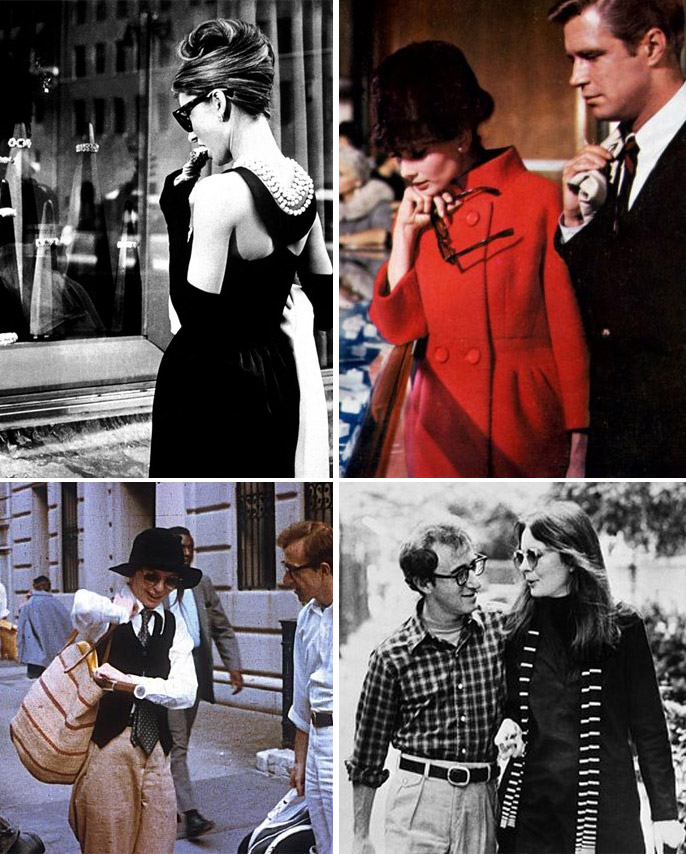 Two Iconic Decades; Two Iconic Characters;
Two Iconic Styles…
Recently, I was invited by the lovely HonestMummy to write a guest piece for her Anniversary Blogging Carnival! My article is on the power of Fashion in Film – a truly darling topic! And of course I chose two of my absolute favourite films to discuss – Breakfast At Tiffany's & Annie Hall!
Happy Anniversary to the fabulous HonestMum! xx
Your Daily Fashion Scoop
4 Delicious Espresso Shots Of News…
First Look: January Jones for Versace
The first image of January Jones for Versace has been released and it is seriously hot (pictured above)! January Jones oh la la! Captured by Mario Testino in striking black and white, Jones models some divine Versace accessories. The image is so dramatic and sexy yet sophisticated.
Nicole Richie &
Joel Madden Wed
House of Harlow and Winter Kate designer, Nicole Richie married Joel Madden over the weekend. The ceremony took place at Richie's father, Lionel Richie's, LA home. Guests included; Ashlee Simpson, Gwen Stefani and Khloe Kardashian. But the big question – what Richie wore – is still to be confirmed. It has been reported, her final two options were vintage Chanel or a custom-made Marchesa gown! Decisions, decisions! I cannot wait to see which she chose! Richie is pictured above wearing Marchesa to a red carpet event.
The Financial Times Most Influential Women
The Financial Times has named the most influential women of the last decade. From the world of fashion; Kate Moss was named the ultimate 'model-as-brand' and Michelle Obama was listed for her 'international influence'. Sarah Jessica Parker (pictured right) was credited with having 'changed the shoe industry'. The Céline creative director, Phoebe Philo, was also mentioned.  
Oprah's Gift to her Australian Audience
Oprah has been in Australia and today was her Sydney Opera House show. Each of her 6000-strong audience received a Kailis 'O' pearl pendant necklace! Valued at $450AU each, the necklaces can now be purchased online. Of being involved in the Oprah show, Kailis Jewellery General Manager, Sonia Mackay-Coghill said:
'Kailis Jewellery has always believed in bringing joy to the wearer of Australian South Sea Pearl and to be able to share this with over 6000 audience members is a once-in-a-lifetime opportunity."
Happy Oprah Tuesday! xx
side photo from Net-A-Porter Facebook