Your Daily Fashion Scoop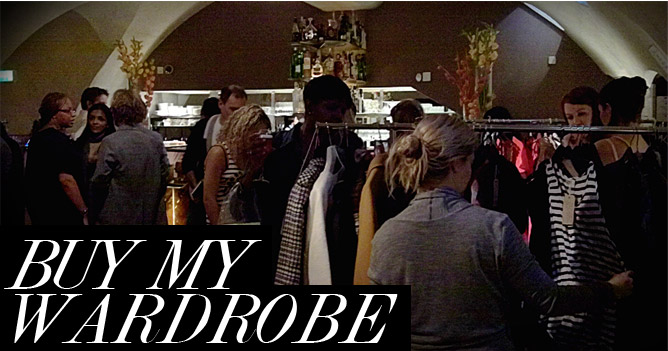 Today I attended Buy My Wardrobe in Adam Street Members Club, London. The 'wardrobe mistresses' had some great pieces on display and the fashionable VIP's were snapping them up pretty quickly.  I spotted some Chanel, Burberry, Balmain, Stella McCartney, Marc Jacobs, Alaïa as well as many other lust-worthy, covetable brands. The heels particularly caught my eye – especially some of the fabulous Jimmy Choos and oh-so sexy Christian Louboutins. And Champaign and cupcakes were the icing on the cake.
There will be another Buy My Wardrobe event early next year and if you love designer labels at a fraction of the price, it is a must! For details visit the Buy My Wardrobe website.
Hope you are all having a lovely weekend xx