I am very excited to give you an 'up-close' sneak peek at a second piece from 'The Woman Of Paris' collection.
I am finalising my online store at present and the description on this piece will read:
Walking down a quintessential Parisian street, the woman stops to take in the sweet intoxicating delights of a local patisserie. The aroma; the delectable pastries; and a whimsically romantic dress = an afternoon of inspiration and delight…

Happy Tuesday! xx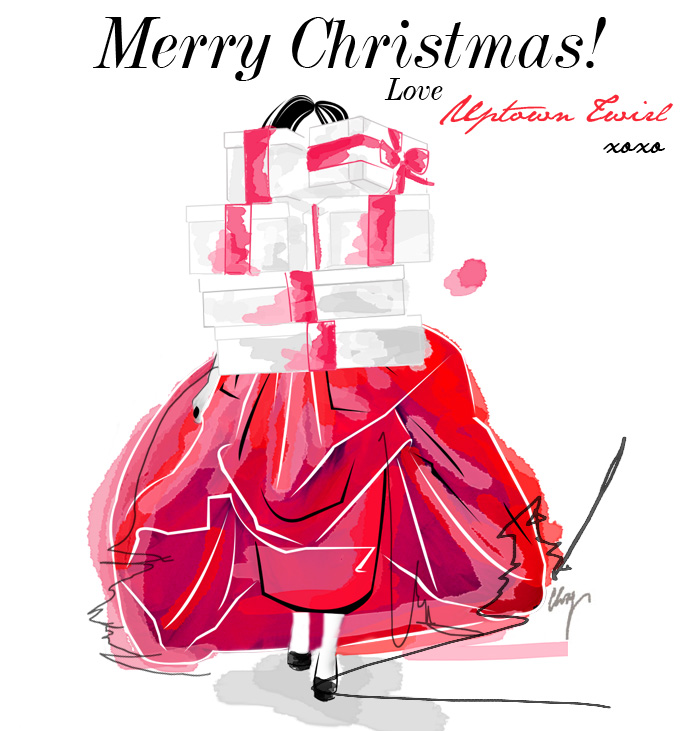 I hope you all have a truly magical Christmas and a fabulously fashionable New Year where all of your dreams come true.
A very special thank you for all of your wonderful support over the past year.
Lots of Love
Cara xoxo
Editor's Letter, Fashion Illustration
CaraGray.com Artwork Revealed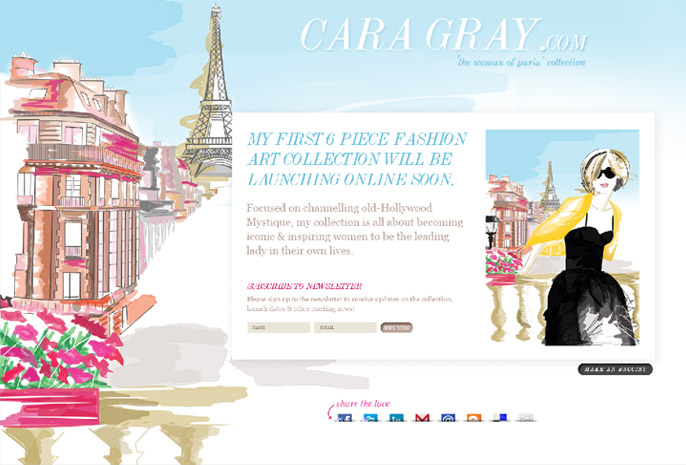 I am very excited to announce the CaraGray.com website temporary page has been launched online with a full preview of my first fashion art piece!
My online store will be launching early in the New Year. Can't wait to hear your thoughts!
Love Cara xx
p.s. be sure to sign up to my email newsletter when you visit CaraGray.com