Your Daily Fashion Scoop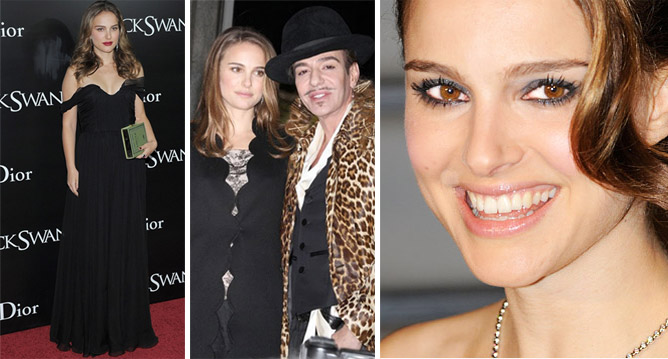 A Dior Espresso Shot Of News…
Natalie Portman is the new face of Miss Dior Chérie
It was officially announced this week at an International Dior Press Conference – Natalie Portman is the new face of Dior!
I am very excited about this as Miss Dior Chérie is a personal favourite of mine and so is Natalie Portman! Portman's campaign for Miss Dior Chérie will be shot by Tim Walker with Sofia Coppola to create the commercial. I cannot wait to see it! Always flirtatious, playful and perfectly French, the Miss Dior Chérie advertising gets me every time!
Portman wore Dior recently to the premiere of her new film Black Swan in New York (pictured above). Of Portman, Claude Martinez the President & CEO of Christian Dior Parfums, has said;
"She will symbolize with grace, the values of luxury and the glamour of Dior."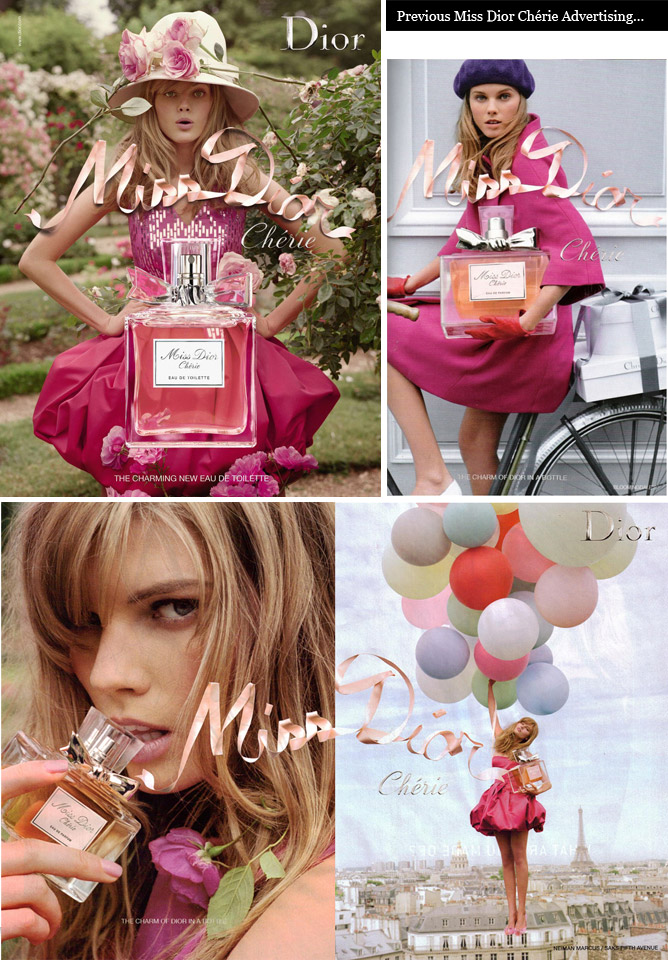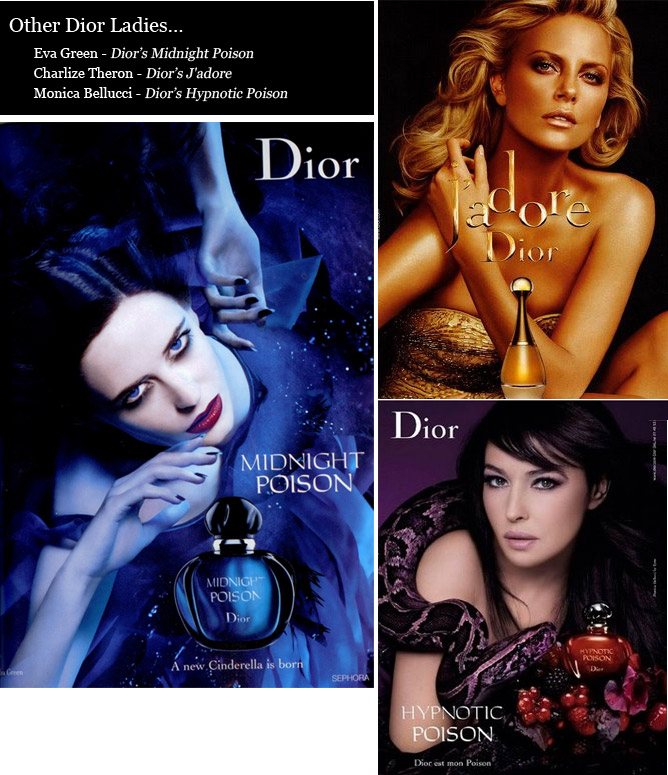 Rumour also has it…
Blake Lively is set to become the new face of Chanel… Watch this space!
What is your favourite perfume? xx  
Dreaming Of A White Christmas…
A Christmas Espresso Shot- Only 23 sleeps!
From Tiffany & Co. to Burberry and Michael Kors…. there is nothing quite as magical & captivating as snow in a Christmas advertising campaign. 
The Tiffany and Co. holiday ad campaign made it's debut recently and features the unbelievably beautiful Doutzen Kroes. Shot in different festive scenarios across New York, the stunning imagery is: 'A celebration of the joy of true love, the warm embrace of family and the magic of the season in New York' – Tiffany & Co. The campaign also  features Inés Sastre, Patrick Wilson and Neal Bledsoe.
Tiffany & Co. will have you dreaming of a Christmas full of divine little blue boxes with pretty white ribbon bows…
How will you be celebrating this Christmas holiday season? xx
Click here to view the Fall / Winter Campaigns for Burberry & Michael Kors which also have festive Christmas cheer… 
Model Magnifique
Georgia May Jagger –
The Name On Everyone's Lips…
With an instantly recognisable gap-toothed smile, Georgia May Jagger has become one of the standout models of the year. The 'IT' girl of the moment… 
Now the face of the Chanel Cruise Collection and the December Vogue Australia cover girl; Jagger seems to be taking the world by storm. Jagger is the youngest daughter of Jerry Hall and Mick Jagger. At 5'7″, the eighteen year old model is an aspiring photographer and is currently living in New York with her elder sister, Lizzy Jagger. She is also set to launch her first fashion collaboration with denim label Hudson in Spring 2011 (click here to read more). 
During the Chanel Cruise collection runway show, Jagger appeared on the back of a motorbike. For the advertising campaign, Jagger poses alongside Baptiste Giabiconi and a Rolls-Royce. Her sultry pout and glamorous side taking centre stage. 
For the cover of Vogue Australia, Jagger is wearing a Louis Vuitton Silk Tulle dress and Givenchy by Riccardo Tisci boots. Completely divine! 
A what a gorgeous cover… xx
Georgia May Jagger for Vogue Australia…
Georgia May Jagger for Chanel…