Diane Kruger

Diane Kruger Exudes Old-Hollywood Glamour
Evoking timeless elegance; Kruger's classic style is perfectly refined – from exquisite red carpet beauty to weekend chic.
Sighting Karl Lagerfeld as a 'stepfather' figure – Diane Kruger is the epitome of chic. The German born beauty has previously modelled as the face of Chanel; been a global spokesmodel for L'Oréal; and appeared across countless best dressed lists.
While she does have a soft spot for Chanel couture; Kruger isn't afraid to take risks on the red carpet. Whether embracing a vibrant colour or choosing classic black and white, Kruger's beauty radiates from within. Often acting as her own stylist, hair and make-up artist for red carpet events, Kruger is fluent in the language of effortless style.
"I truly, genuinely like clothes. Making them is an art form, and wearing them is a form of self-expression. I find it very emotional because I can remember moments in my life—my mood, how I felt—through these clothes." – Diane Kruger
Do you covet Diane Kruger's style? xx

Photos from google images
Your Daily Fashion Scoop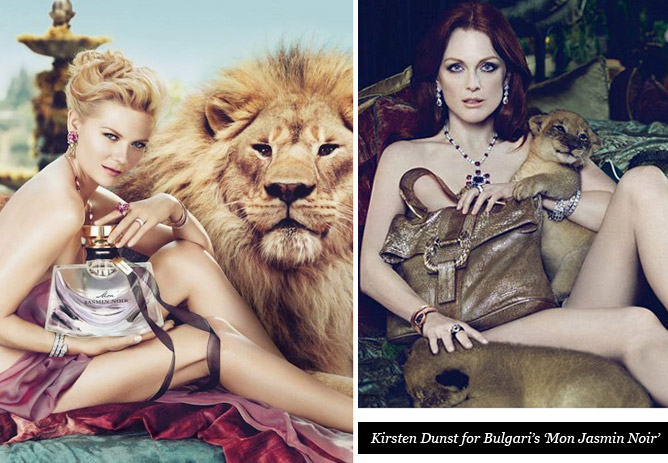 Kirsten Dunst for Bulgari
Bulgari loves a beautiful naked lady and a wild animal! Kirsten Dunst is the face of Bulgari's new fragrance, 'Mon Jasmin Noir', campaign. Also featured is a very large lion! Mon Jasmin Noir is a lighter version of the label's Jasmin Noir scent, with notes of lily of the valley, sambac jasmine, nougatine and wood. Very beautiful, fierce campaign…
John Galliano Suspended From Dior
On Friday, John Galliano was arrested for an alleged assault and anti-Semitic remarks. The designer was allegedly accused of verbally abusing a couple who were sitting in a cafe in Paris. Christian Dior went onto confirm that John Galliano had been suspended from his role with the company pending investigation.
Yesterday it was reported Galliano will be fighting back against allegations and accusing them of defamation. And according to WWD, he is "shocked" by his suspension from Dior…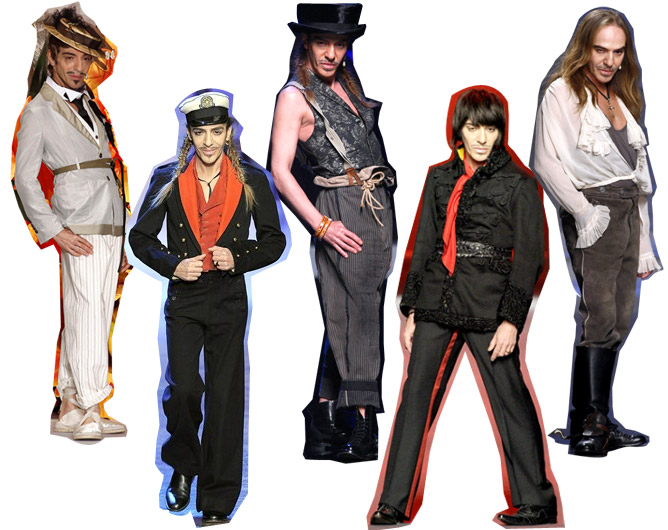 Proenza Schouler Dislike Their Name
Designers Lazaro Hernandez and Jack McCollough, the duo behind Proenza Schouler have said they have reservations about their label's name. The name stems from both their mother's names. Of the name, Jack McCollough said "It's one of our biggest regrets is the name of our company. It's like alphabet soup. There are so many letters."
Proenza Schouler showed their Fall 2011 collection in New York a fortnight ago, a selection of looks from the collection is featured below…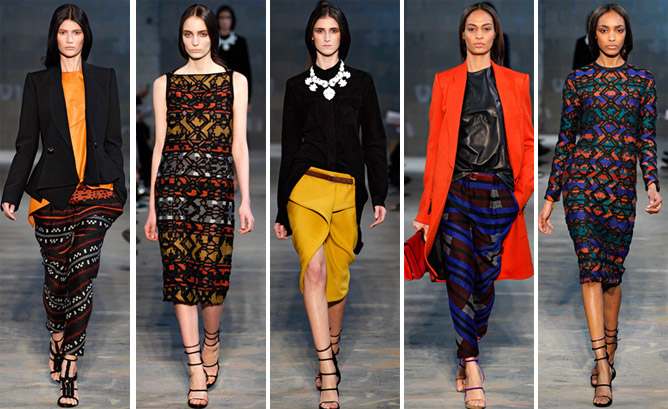 Emma Watson's People Tree Final Collaboration
Emma Watson has launched her third and final People Tree collection. The collection includes sweet dresses in gingham, florals and polka-dots; playsuits; harem pants; and more. Of the design process and experience, Watson said:
"The design process continued with me trying on each and every piece to get the fits just as I wanted them and then I visited Bangladesh to see the clothing actually being made and meet the people making it. It was an incredible and life-changing experience – I really wish everyone had the chance to see the difference Fair Trade makes with their own eyes."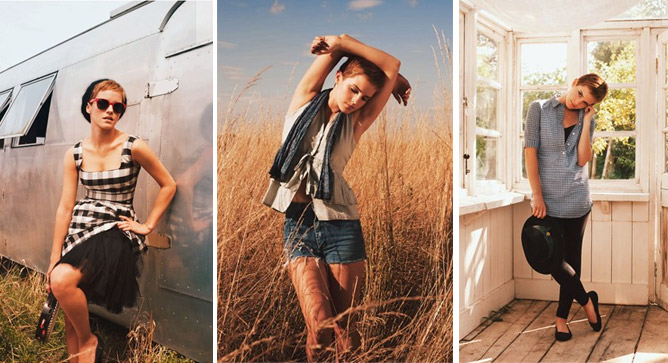 Chic This Week…
1>> Lea Seydoux wore a gorgeous Elie Saab look from Spring 2011 Couture
2>> Diane Kruger looked immaculate once again in Chanel Fall 2011 Couture
3>> Michelle Trachtenberg oozed Old-Hollywood glamour in Edition by Georges Chakra Fall 2010
3>> Halle Berry shone in Elie Saab Spring 2011 Couture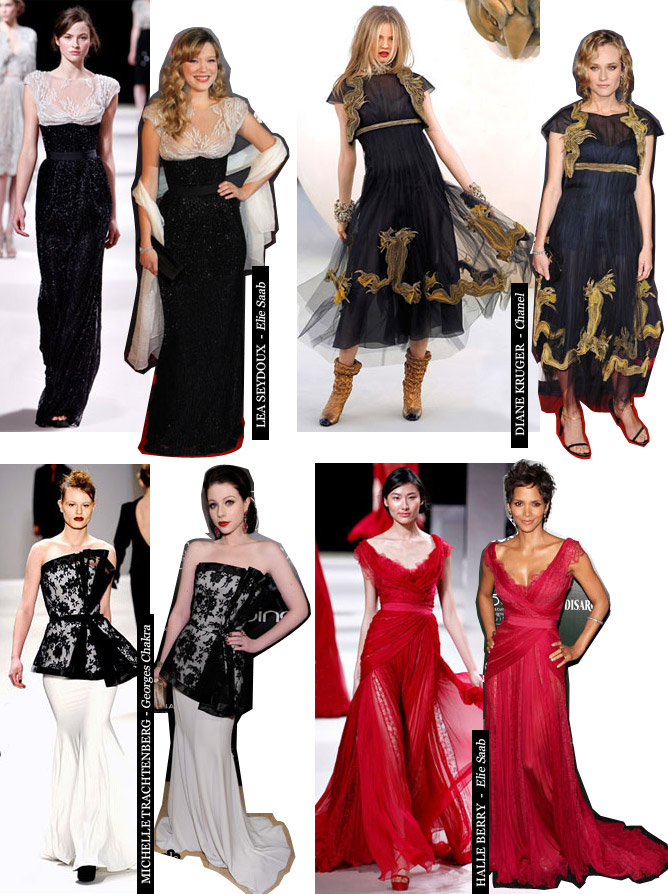 Who Is Your Best Dressed This Week? xx
Photos from style.com, vogue.co.uk & google images
Your Daily Fashion Scoop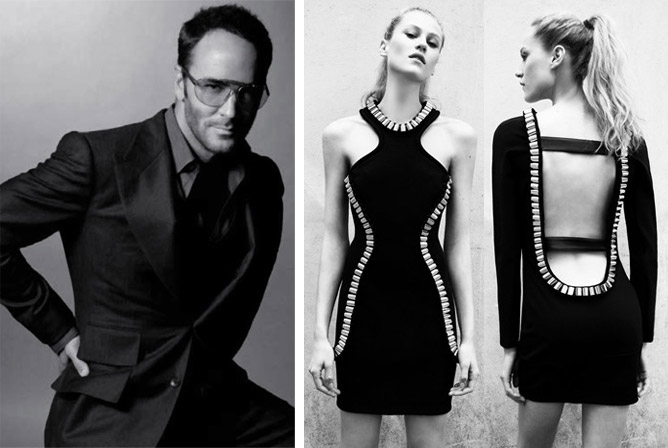 5 Espresso Shots Of News
Sit back, Relax & Indulge In Some Delicious Scoops Of Fashion News…
Tom Ford To Show At London Fashion Week
It has been announced Tom Ford (pictured above left) will be presenting his second womenswear collection at London Fashion Week! The date and location is yet to be released; however, a spokesman for Tom Ford has revealed that it "will only be a small presentation for international monthly magazines". Ford's decision to show in London has further cemented its importance in the fashion week calendar. London Fashion Week gets underway on February 18th…
David Koma For Topshop
David Koma has become the latest designer to collaborate with Topshop (pictured above right). The collection is comprised of five pieces and there are only thirty of each available! The pieces reflect Koma's signature aesthetic and are inspired by metal sculptures. The dresses which have bodycon silhouettes and silver detailing, will be in store on February 18th…
Karl Lagerfeld & Diane Kruger Cover Glamour
Two of my favourite people in fashion – Karl Lagerfeld and Diane Kruger – grace the cover of Glamour Paris for March 2011 (pictured right).  And Kruger is wearing my favourite dress from the Chanel Spring / Summer 2011 collection! Kruger has previously modelled as the face of Chanel and has been dressed by Lagerfeld on many occasions. Kruger once said of Lagerfeld: "He is like a stepfather to me. We're very close- we just get on so well"...
'Christian Lacroix and the Tale of Sleeping Beauty'… A Fashion Fairytale  
Christian Lacroix's biography written by Camilla Morton and illustrated by Lacroix, is woven into a fairytale. Of the biography, Morton has said: "The book is a tale of two icons, both well loved, both inspiring, and both living in magical kingdoms." Lacroix is the first in a series of designer biographies interwoven with fairytales (page illustrations pictured right). Manolo Blahnik and Diane von Furstenberg  will also collaborate with Morton on their biographies / fairytales…
Chic This Week…
1>> Radiant Sparkles – Leighton Meester in Ungaro   |     2>> Striking & Sexy – Claire Danes chose Roland Mouret
3>> Cute yet Edgy – Rachel Bilson wore Burberry        |     4>> Sweet & Eccentric – Anne Hathaway in Marni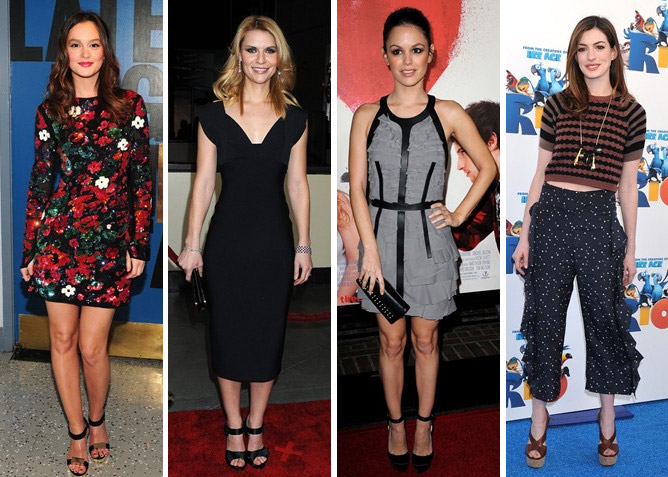 p.s. New York Fashion Week gets underway on February 10th! I cannot wait! xx
Photos from tomford.com / vogue.co.uk / google images