Tuesday Beauty Inspiration…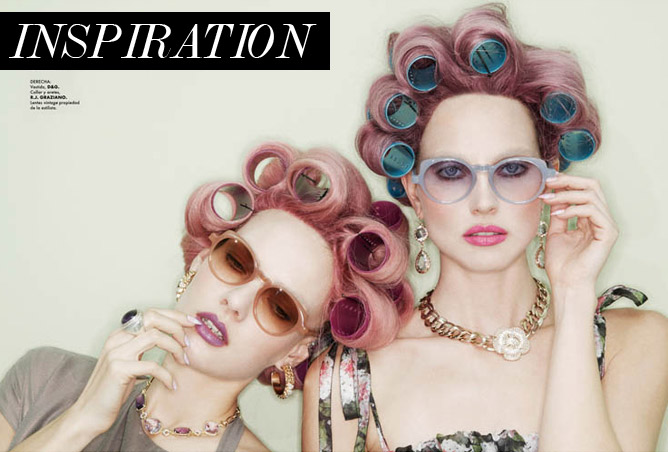 My Tuesday Inspiration came in the form of a beauty editorial for Elle Mexico, entitled: Locura Pastel 'Cake Madness'
Starring Tehila Rich and Ania Kisiel, the imagery captures a behind the scenes look at the duo while they prep and dye their hair neon pink and lovely lavender.
Unashamedly girly and fun, the models wear looks by D&G, Valentino, Fendi, Elie Saab and Bottega Veneta. From the knee-high stockings in lolly pink to the most delicate lingerie inspired pieces –  from first dye to flawless finish this editorial is simply delicious!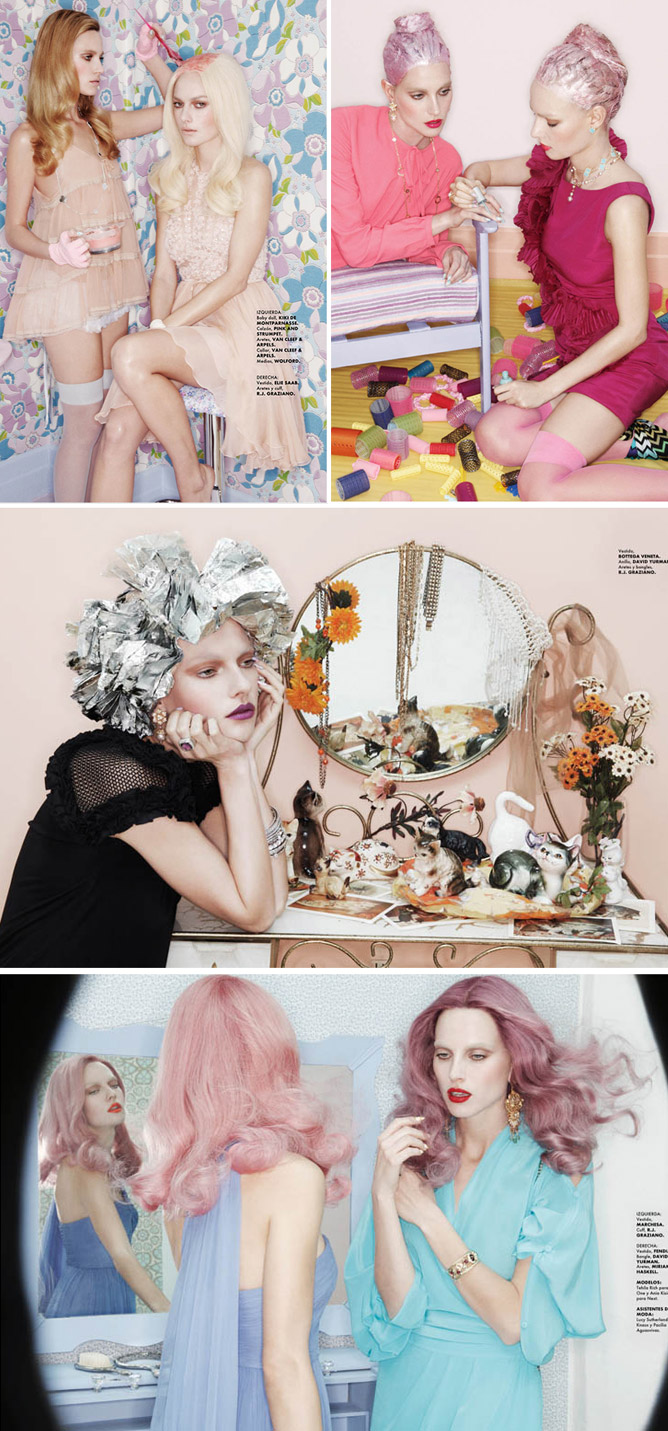 Be inspired & embrace your youthful femininity this Tuesday xx
Photos from fashiongonerogue.com
Make-Up Trends From The Catwalk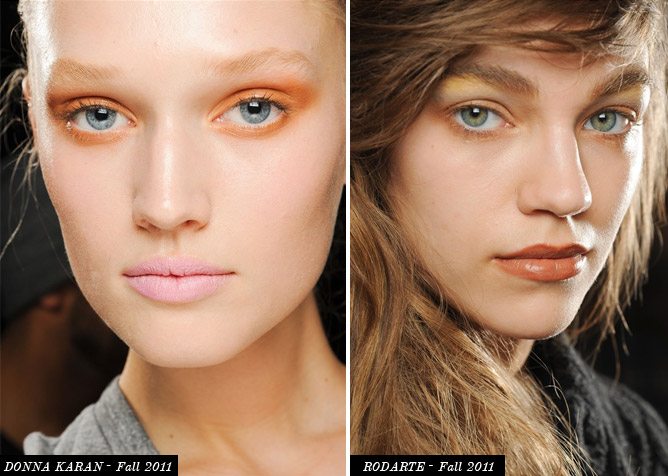 Forget The Lips! Autumn Has 'Fall'en For The Eyes
While I love a statement red lip, this coming Autumn / Winter 2011 season it is all about dramatic, alluring, captivating eyes.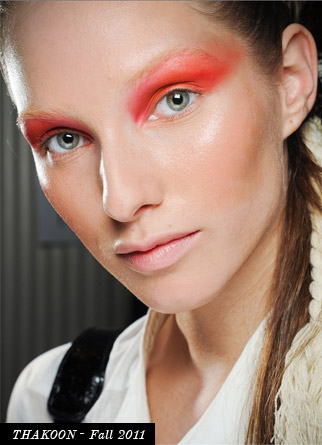 From girly playfulness at Donna Karan (pictured above left) to high-octane neon pinks at Thakoon (pictured right) – the Fall runways left lips nude while eyes had their moment. Powerful eye statements were also seen at: Philip Lim, Anna Sui, Marc Jacobs, Vera Wang and Rodarte.
My favourite: At Donna Karan tangerine cream eye shadow was smudged across the top lid while white eyeliner discreetly traced the bottom. Lips were a delightful pastel pink matte to soften the look. Eyebrows were left untamed. Sweet, simple, playful perfection!
Meanwhile, Philip Lim saw metallic green eyes take the spotlight. At Marc Jacobs, a modern tough baby doll aesthetic took the traditional sweetness of this trend to the next level. Anna Sui created a different take on eye contouring that was both dramatic and intriguing; while Vera Wang's grunge eyes created a dark and brooding prettiness that was just the right amount of sweet and sexy. Rodarte drew inspiration for eyes from the reds, golds and tawny browns of autumn. But the cleanest look was Proenza Schouler, where 'minimalist' eyes still drew the bulk of the impact in the midst of this flawless, barely-there look.
From the catwalk…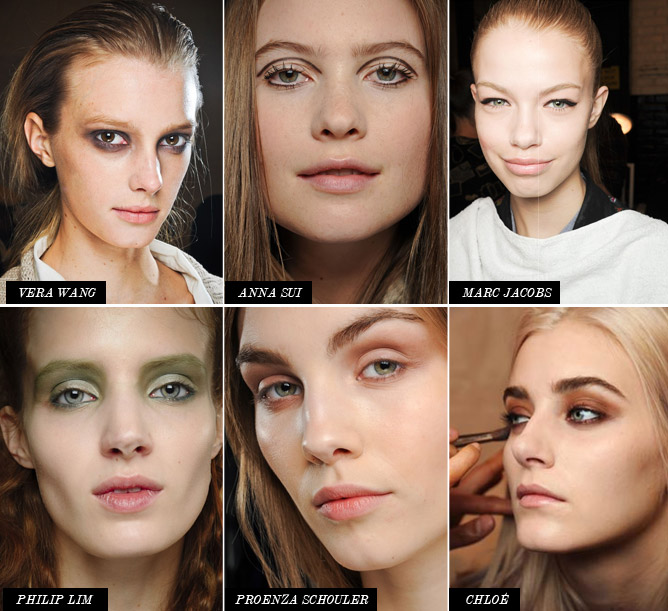 Will your Fall make-up reflect the catwalk trends? Are you feeling a statement eye? xx
Photos from glamourmagazine.co.uk
Some Of My Favourite Things…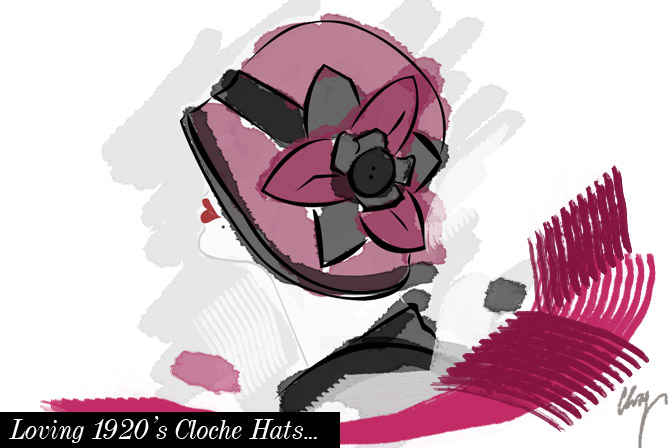 My March Inspiration List
March is a transitional month. For the Northern Hemisphere is it getting warmer while in the Southern Hemisphere (where I currently am) it is beginning to get that crisp, freshness in the air. Some of you may begin to shop for your lighter summer looks, while I will be on the hunt for a dreamy new coat.
My March inspirations range from the beautiful simplicity of a prettily decorated cupcake to the exquisitely, painstakingly perfect Elie Saab house collections.
Some of the beautiful things that are inspiring me this month…

What are your inspirations right now? xx