With a hint of Old-Hollywood glamour in his truly breathtaking evening gowns, Giambattista Valli's second Haute Couture presentation was an opulent, joyous and truly beautiful affair. Showcasing traditional couture techniques Valli's strapless ball gowns in billowing floral prints and divine berry colour palette, exuded unmistakable elegance and hypnotising magnetism.  
Beyond the extraordinary couture pieces, it was the accessories that caught my eye; particularly, the floral headpieces which also made a dramatic appearance at Alexis Mabille.
At Alexis Mabille large floral paper headpieces and painted faces made the catwalk a memorable moment, all the while never distracting from the masterful couture pieces. Colours and tones relating to couture pieces where highlighted by these bold and bright floral accessories.
Giambattista Valli's brilliant blooms also perfectly complimented his darling couture gowns. The headpieces matched the gown colour exactly or brought together complimentary shades in hydrangeas, peonies and feathers.
Giambattista Valli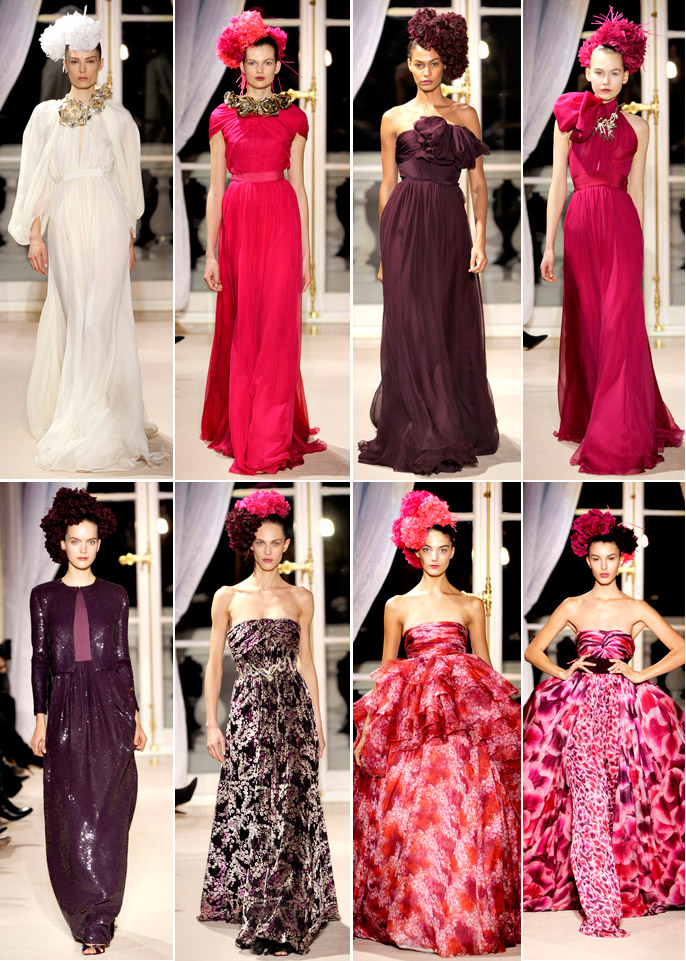 Alexis Mabille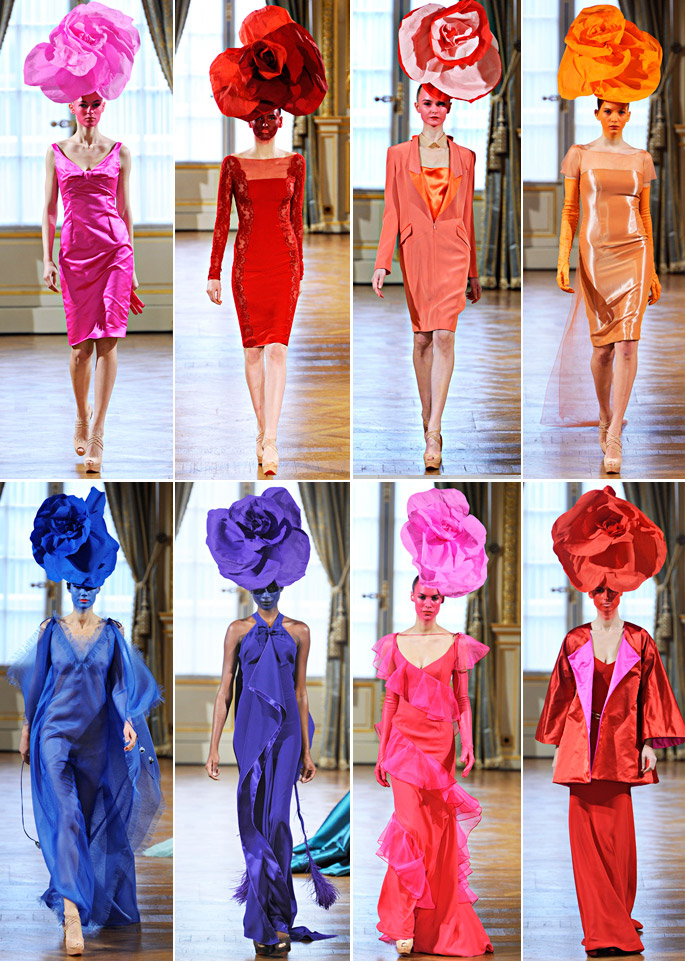 These brilliant blooms are quite simply stunning for spring… Happy Tuesday! xx
Photos from style.com
December Inspirations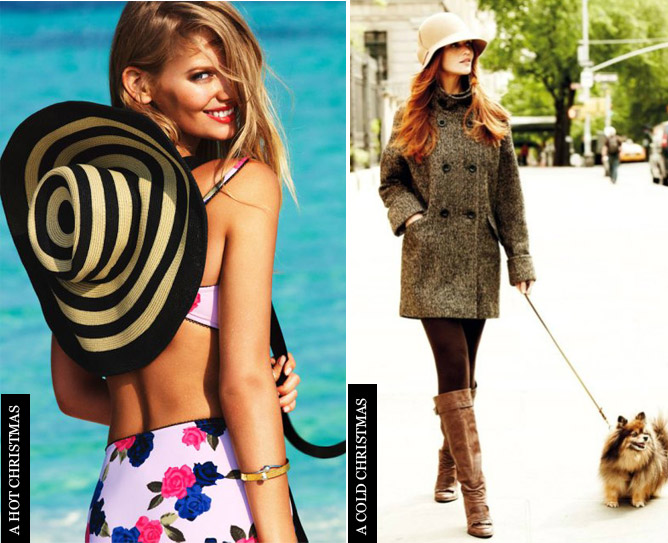 Bonjour Bunnies!
December is my favourite time of year. Whether spent soaking up the sun in Australia or rugged up against the fresh winter chill in London or the States; the magical alluring enchantment of Christmas quite simply sets my head spinning. On my Christmas wishlist this year – irrevocable style; many undeniably chic fashion moments & something perfectly fabulous – maybe just maybe a Mulberry Alexa! Simply divine…
I hope you all have a whimsically, romantic December!
Cara xx

What are your December inspirations? xx
Photos from thealternativebride.blogspot.com / google images
Dazzling Devine Headbands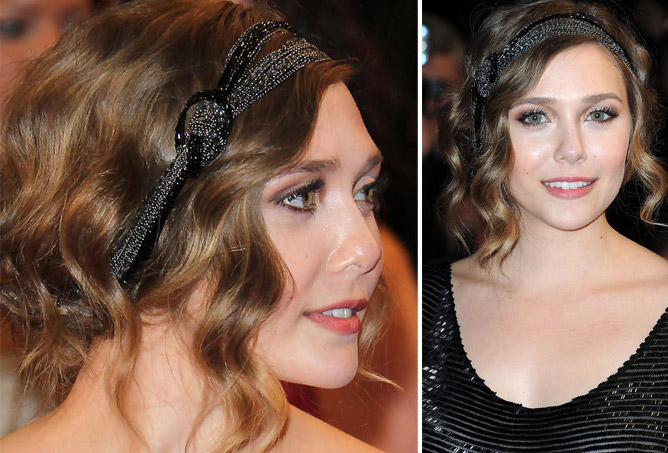 Embrace beading, feathers, lace & all things opulently sparkly, for the perfect hair moment this festive season.
Headbands are a no-fail option when your hair just won't behave. They add instant glamour to a casual outfit and look positively  gorgeous with a cocktail dress or evening gown. Headbands with bows, embellishments and in every shape and colour imaginable play off beautiful dresses, handbags and shoes to perfection.
1920's Flapper Chic – Elizabeth Olsen's Gatsby Indulgence
With the 1920's Gatsby trend in full swing, Elizabeth Olsen's 'flapper' inspired headband is quite simply put… exquisite! Worn loosely around the head and angled slightly forward, the sparkly knot band adds a delightfully playful, chic dimension to her red carpet look.
Classic, Sweet Simplicity – Lily Collins' Darling Band
I also adore Lily Collins sweet placement of her headband, pictured below left. Placing a modern twist on Audrey Hepburn's iconic Breakfast At Tiffany's up-do; Collin's simple thin black band is classically elegant.
Headband inspiration…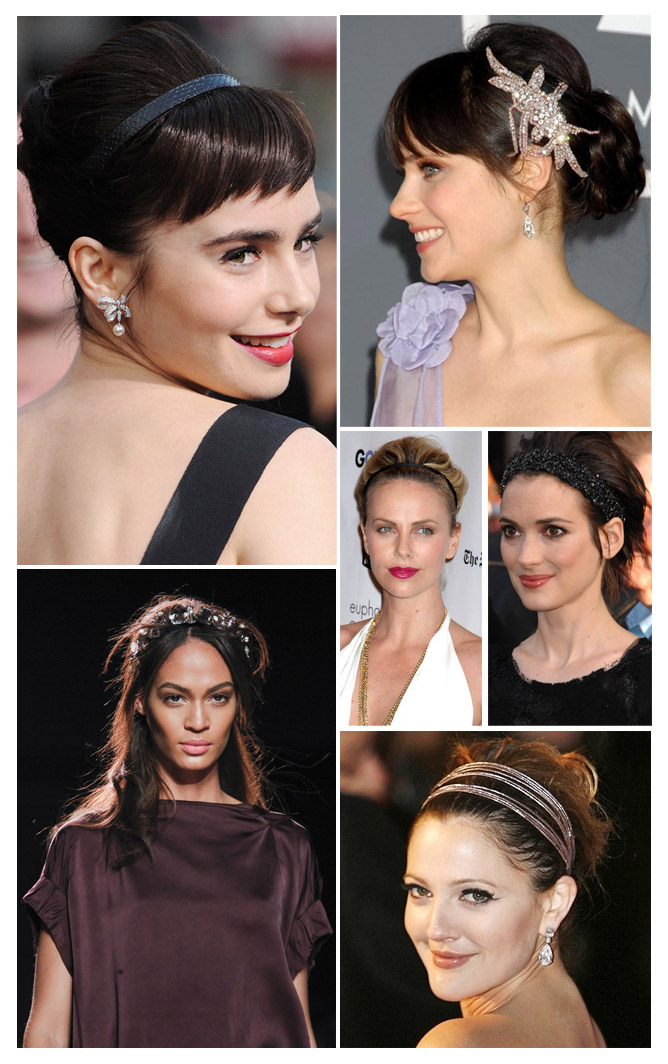 Which is your favourite hair accessory to brighten your look? xx
Photos from google images