A Little Bit Of Luxury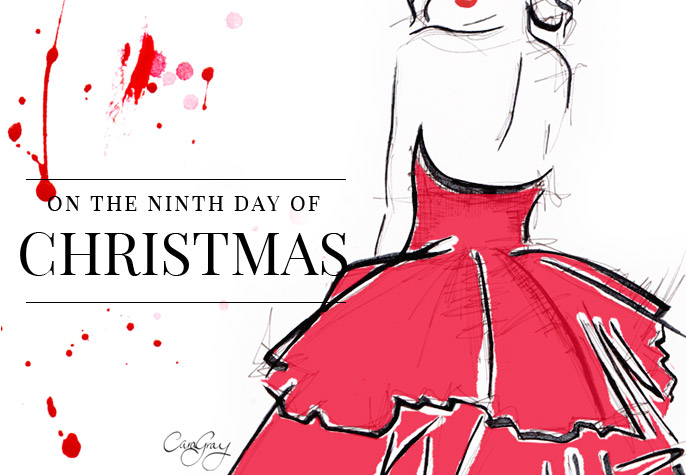 Since I was a child, I have always worn a new dress on Christmas Day. It's one of my little Christmas traditions. Another tradition {besides watching Christmas Carols & as many festive films as possible}, is daydreaming of beautiful things…
This Dior campaign entitled 'An Exceptional Christmas' is filled with decadent delights. With bewitching blooms and darling oversized props, the campaign perfectly showcases the House Of Dior's exquisite gowns, handbags, shoes, jewellery and perfume… the ultimate in a little Christmas luxury. The feminine, romantic looks are simply enchanting, creating a fantastical world of alluring beauty.
This Christmas I will be dreaming of Dior while visions of sugar plums also dance in my head…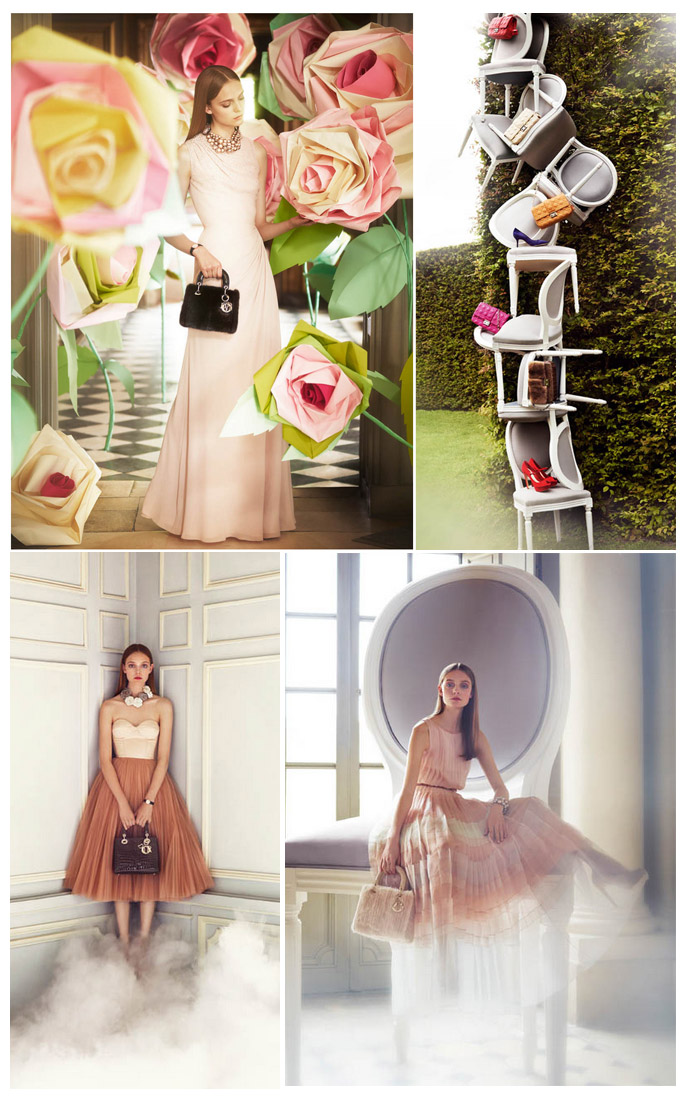 Happy Christmas Eve! xx
Photos from fashiongonerogue.com
A Stylish Accessory Gift Guide Your Loved Ones Will Cherish

This Christmas, give a gift which could stylishly assist in transforming your loved one's wardrobe…
A Timeless Scarf
A beautiful silk or cashmere scarf will earn their place in any wardrobe due to their elegance, sophistication and chameleon ability to enhance every outfit.
A high-quality lightweight scarf can be worn across all seasons and the styling possibilities are truly endless… from the classic knot to loose and long or even as a hair accessory.
A Long Strand Of Pearls
Pearls are the perfect way to add the finishing touches to a timeless look.
The Latin word for Pearl literally means 'unique', testament to the fact that no two are identical. With their warm iridescence and shimmering beauty; pearls can even lift the complexion and give skin a subtle glow.
Statement Sunglasses
Frame a pretty face and evoke movie star appeal with a pair of statement-making sunglasses.
Sunglasses exude unmistakable allure and create a dash of drama. When choosing a pair, think the bigger the better and in classic shades of black or tortoise shell for universal appeal.
An Umbrella To Brighten A Grey Day
Shelter your loved one from the rain in style. As the most practical accessory available, an umbrella needn't be mundane.
Stylish, fun and fashionably delightful, embrace classic colourful stripes, illustrated city scenes or darling florals.
What is your favourite gift to give this holiday season? xx
Photos from google images
Indulge In Some Christmas Pampering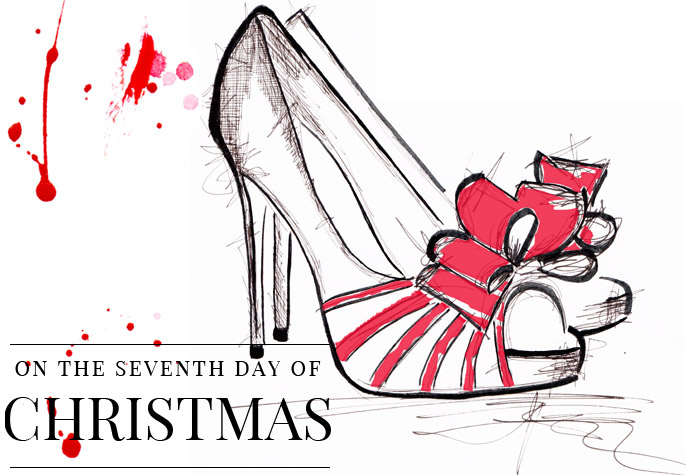 With so many Christmas and New Years celebrations on the horizon, now is the perfect time for a little pampering! Here are my 5 perfect pick-me-ups to get you feeling fabulously fresh in no time…
Book Yourself In For A Hair Cut Or Colour
While now might not be the best time to try out a radical new look, a trim or a few foils here and there can do wonders for your confidence and pizzazz this party season.

Indulge In A Manicure Or Pedicure
Nothing exudes luxe, polished grooming quite like neatly painted digits and toes. Embrace the festive spirit and choose a bold red shade for a splash of old-Hollywood glamour and Christmas joy.
Sneak In A Massage Between Christmas Shopping
Lugging all those gifts about can be exhausting! Give yourself some you time and let a head and shoulder or foot massage take your cares away.
Get Glowering Skin With A Facial
First impressions count and beautiful, clear soft skin is a memory that will last. Choose a facial to lightly exfoliate and hydrate your skin (nothing too intense just before it's your time to shine).
And if all else fails you can never have too many shoes!
What better way to feel instantly refreshed and motivated to mingle than with some gorgeous new heels!
Happy Saturday! xx
Photo from style.com