Sun protection needn't be mundane. This Summer you can stay cool in the shade and protected from the sun whilst being undeniably chic, sophisticatedly sexy and fantastically fashion forward.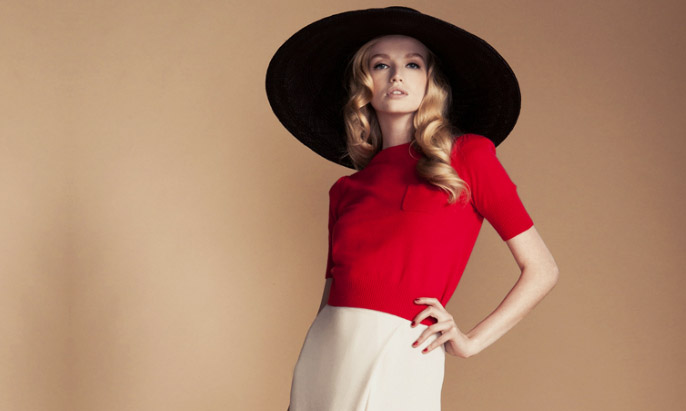 At Temperley London, wide brim hats were the perfect accompaniment to chic Summer looks.
As the most eye-catching accessory you can wear, a hat instantly draws attention to your face. Whether you are lounging by the pool; attending a chic Summer wedding; or exploring a far away holiday destination – a wide-brim Summer hat is a fail-safe option for effortlessly enchanting and perfectly polished dressing.
Pair with streamlined, neutral pieces for a polished take on this typically rock-and-roll accessory. Wear with big sunglasses; bright luscious red lipstick; and a little black dress for a classically, darling Parisian look.
At Temperley London, bold black hats were worn with vivid red, cream and black. Taking inspiration from the English café society of the fifties and sixties, the collection was startlingly chic and fluently cool.
Will you top your look with a hat this Summer? xx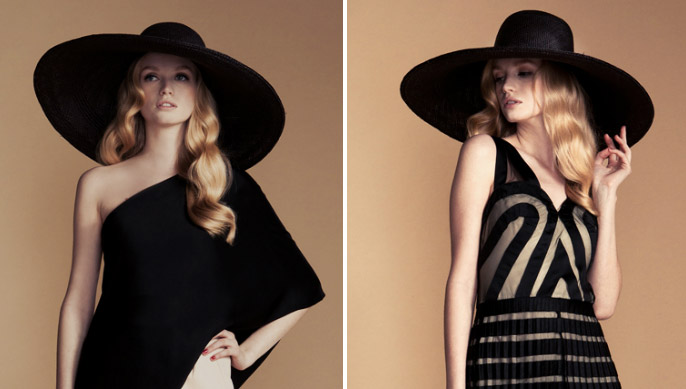 Photos from style.com
They come from the Emerald City…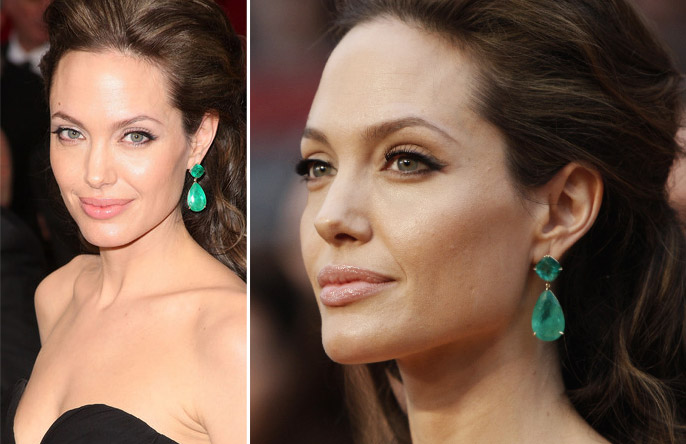 Bedazzling Emerald Gemstones are enchanting the world's most stylish.
Appearing on the lobes of some of Hollywood's loveliest leading ladies, Emerald earrings add a hypnotising burst of colour to an assortment of looks.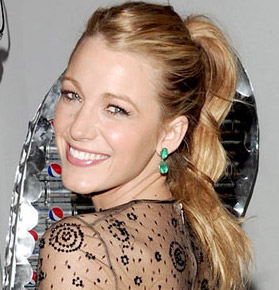 Emerald earrings can add a splash of sophistication, elegance and daring to your look. You can add a gorgeous pop of colour to a neutral outfit or be brilliantly bold and wear with a vivid contrasting colour. Make them big and beautiful (aka Julianne Moore – pictured below) or go sweet yet dramatic with emerald studs (like Blake Lively – pictured below).
About Emeralds
Emeralds are a radiant, intense shade of green and are considered by many to enhance well-being and bring good luck. In ancient Rome, green was the colour of Venus, the goddess of beauty and love. The magnificent shade also conveys harmony and love of nature.
Emerald Inspiration…
Would you dress your lobes in Emeralds? xx
Photos from eatbrowseandlove.blogspot.com / shopatsophiescloset.blogspot.com / jewellryblog.blogspot.com.au / posh24.com / jewelry01.blogspot.com / primped.ninemsn.com.au / reallifestyleblog.blogspot.com
"Over the years I have learned that what is important in a dress is the woman who is wearing it." – Yves Saint Laurent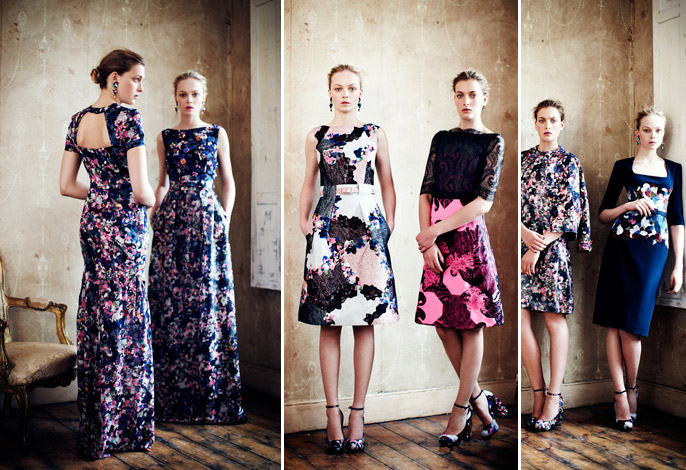 I cannot believe it is already June! This month marks the first of Winter here in Australia and I cannot wait to embrace my trench coat, knee-high boots and assortment of colourful, cosy scarves. This month I will also be launching the second CaraGray.com Art Collection.
In the meantime, it isn't too late to enter 'The Woman Of Paris' competition. One winner will receive 'Décadence' & the other, 'La Magnifique Vue De Paris'! Entries close on June 30th 2012. For full competition details and entry form, please click here! Good Luck!
Some of my June inspirations….
The enchanting new campaign and fragrance by Chloé 'L'Eau de Chloé';  whimsical prints from Erdem's Resort 2013 collection; Audrey Hepburn as Sabrina; sweet peach and apricot tones; enchanting black and white photographs of London (especially in the rain); Lola's Cupcakes (my favourite cupcakes in the whole wide world!); the alluring beauty and style of Diane Kruger.
What is inspiring you right now? xx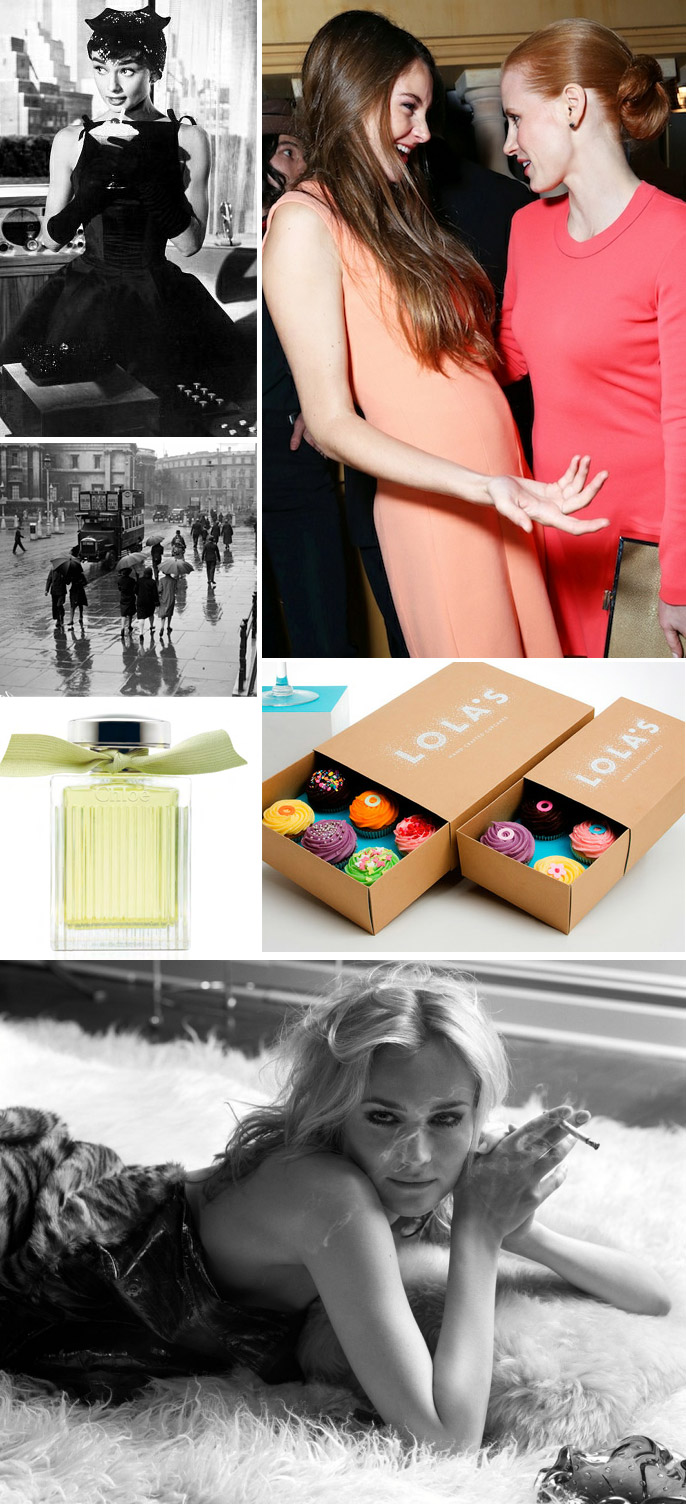 Photos from  chloe.com / style.com / bbc.co.uk / cocosteaparty.com / chloe.com / lovelypackage.com / the-electric.blogspot.com.au / alisonkerr.wordpress.com