Eva Mendes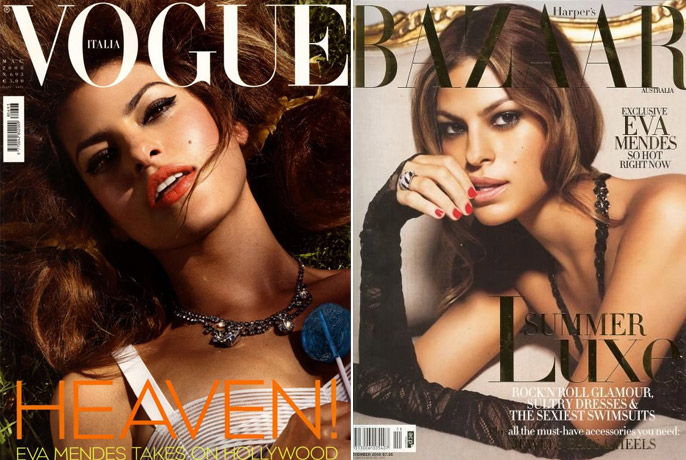 Putting the va-va-voom back into red carpet dressing, Eva Mendes' style is sophisticatedly sexy and impeccably polished.
Gracing the covers of top fashion Magazines from around the world and as the face of Thierry Mugler's 'Angel'; Eva Mendes' is a effortlessly elegant modern-day style icon.
Favouring labels such as Dolce and Gabbana, Versace and Gucci; Mendes' isn't afraid to show off her mesmerising curves. Often wearing classic black or white on the red carpet, her looks often emphasise a clinched in waist and elegant neckline.
Hypnotically beautiful and undeniably stylish, Mendes' electric choices make her an exquisitely, fierce fashion force to be reckoned with.
Eva Mendes Red Carpet Moments…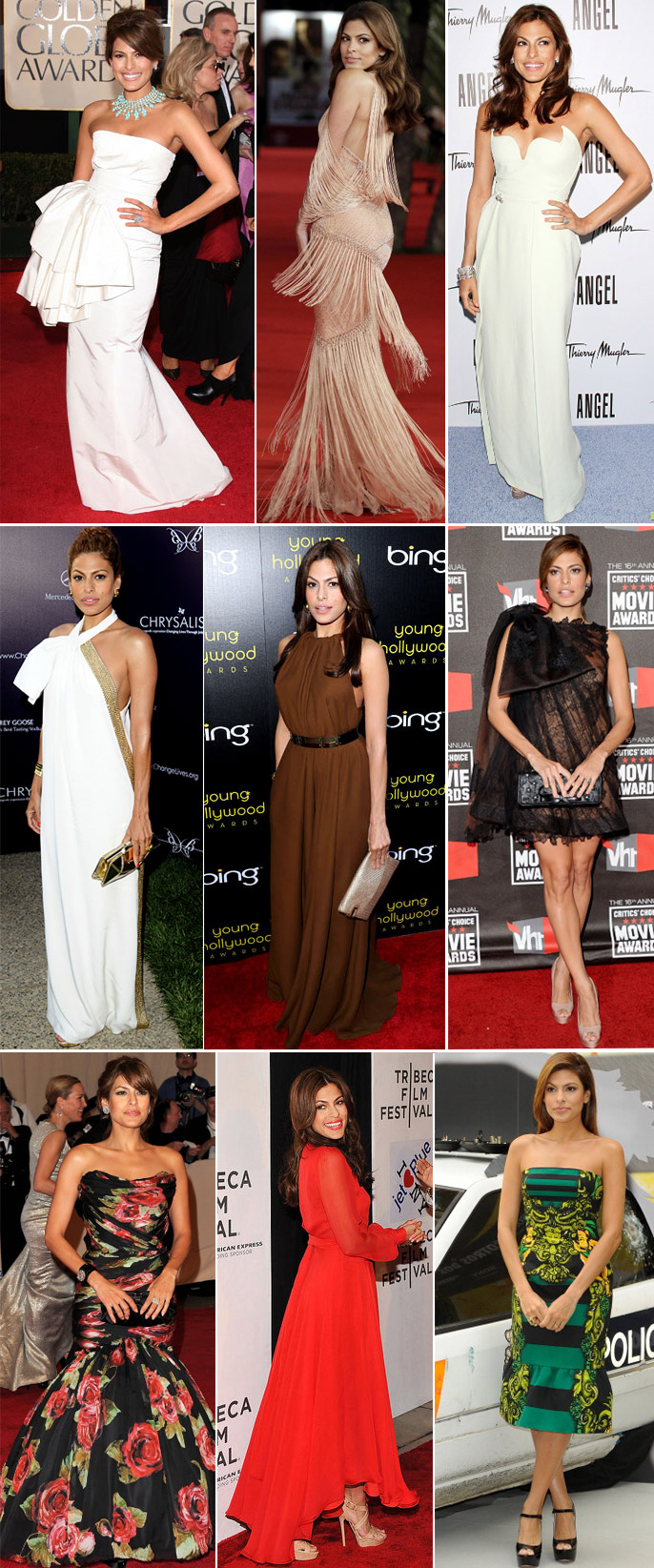 Do you love Eva Mendes' style? xx
Photos from fabsugar.com.au / models.com / redcarpet-fashionawards.com
A popular beauty trend during the 1930's & 40's, half-moon manicures are rising again.

 Painting your nails and leaving a tiny white crescent at the nail bed is an elegant, retro take on the timeless French Manicure.
Referred to as a 'Half-Moon Manicure' or a 'Reverse French Manicure', this nail styling was at the height of sophistication during the 1930's and 40's. Popular amongst Starlets of Hollywood's Golden era ; the trend was originally done to show nail health and to also allow the nail plate to breathe.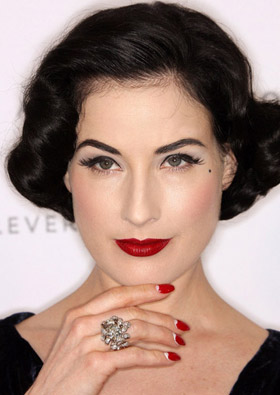 Today this trend can be seen on the delicate fingers of Dita Von Teese and Jessica Biel, amongst others, and on the Vena Cava Fall runway.
When trying this trend be sure to be bold and experiment with dramatic colour blocking. Red and white; or black and white; are daring, timeless choices for elegant digits. For a neat, clean and modern look, be sure to keep your nails short and tidy.   
To achieve this look yourself (i.e. if using a red & white colour scheme): Paint your base coat and then your white coat over your complete nail (this will be your 'moon' colour). Be sure to allow your nail polish to dry completely. Buy or cut out stickers in the shape of a half-moon and place these at the base of your nail. This will block out the small arch at your nail bed and allow you to achieve an even, crisp  line. Finish the look by painting the red coat over the top of your visible nail. Peel off the sticker and you're done!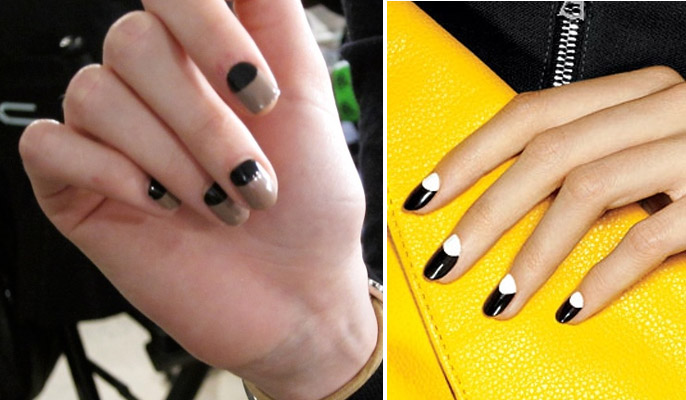 Will you try this bewitching nail trend? xx
Photos from vogue.com / goddesshuntress.com / rubysview.com / 29secrets.com
Understated, refined and evoking a sexy Highland charm… call checkmate on Hound's-Tooth, Tweed and Tartan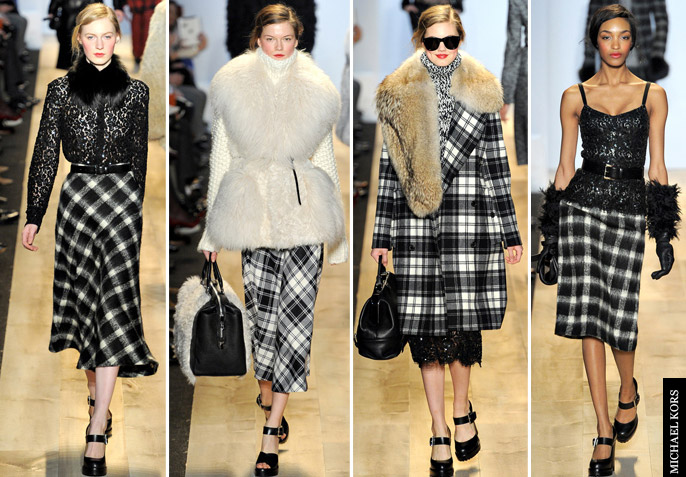 Appearing on the runway at Michael Kors and Oscar de la Renta, geometric prints are the perfect addition to your winter wardrobe.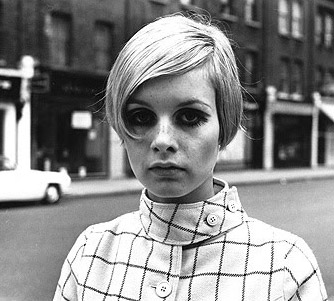 Worn by stylish women for decades, the classic Hound's-Tooth, Tweed and Tartan prints are truly iconic. From Twiggy to Dita Von Teese – checks needn't be conservative.
 Polished and elegantly eye-catching, checkerboard prints exude an effortlessly sophisticated appeal.
Black, red and cream are the classic combinations. If your print is especially busy, be sure to keep the volume and cut simple and streamlined for a flattering silhouette. For a bold statement, wear with a contrasting print. A different coloured check or even a delicate floral pattern could create a memorable fashion moment.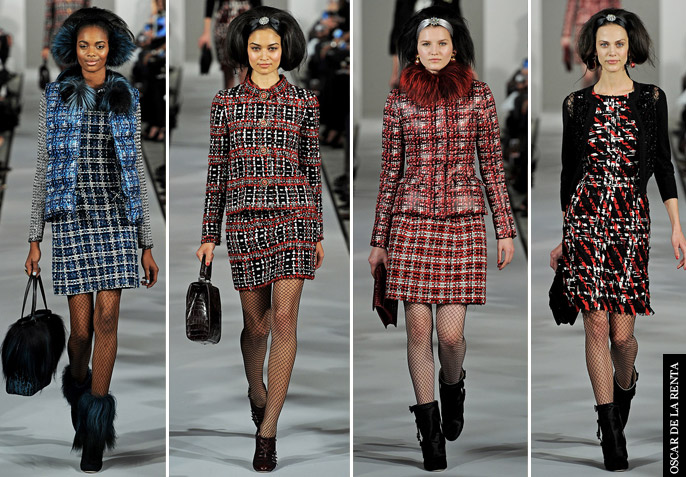 Houndstooth Inspiration…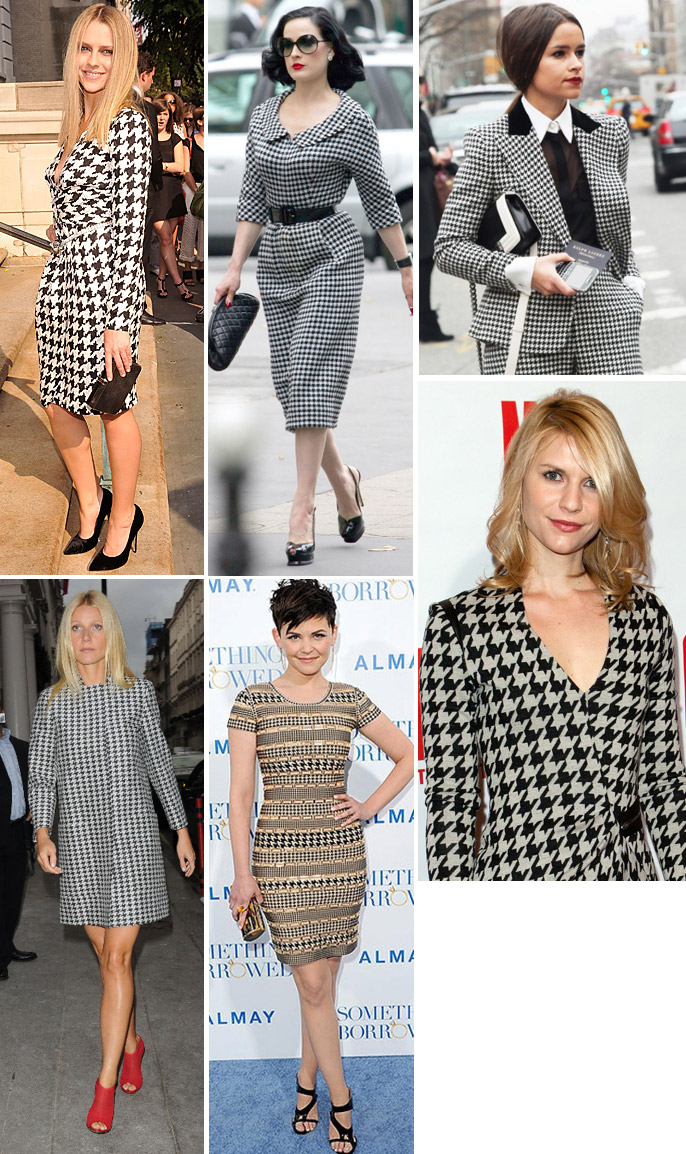 Would you wear a little Houndstooth dress? xx
Photos from style.com /fashionscanner.onsugar.com / sheknows.com / whowhatwear.com /  fabsugar.co.uk / sheknows.com / mcberry.co.uk