Girls will always love their ponies…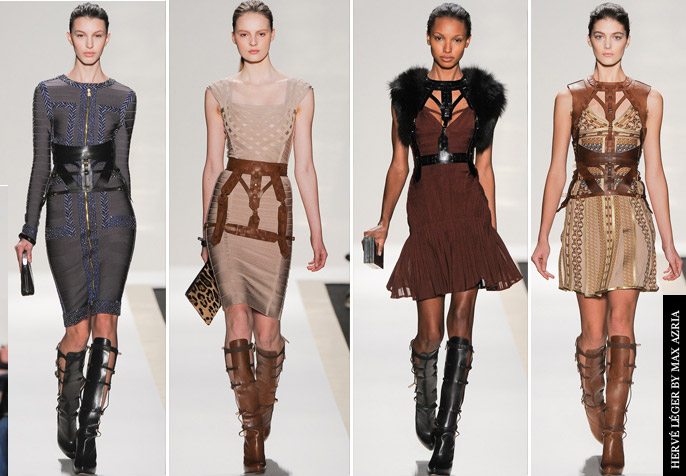 Equestrian attire has long been an inspiration to the fashion world. With sleek lines and an emphasis on a sharp cut, Equestrian chic is sophisticated and timelessly opulent.
Hermès, a label with its roots deep in Equestrian history, was joined by Tommy Hilfiger, Ralph Lauren and Hervé Léger, amongst others, who were inspired by this decedent sporting sensibility.
With the inspiration of 'Town and Country', Tommy Hilfiger's preppy muse was effortlessly polished in quilted suede jackets, luxe knits and riding caps while visiting the pony club. Rich textured fabrics appeared in decadently deep maroon, chestnut and olive.
Meanwhile at Hervé Léger, bridle and harness-like belts were fastened around the models' torsos for fierce, edgy equestrian appeal.
Riding boots in luxe leather added the perfect finishing touch to this horseplay.
Will you embrace equine elegance? xx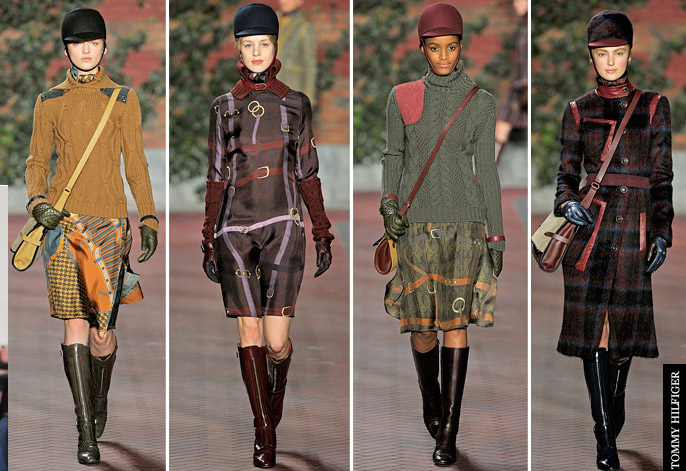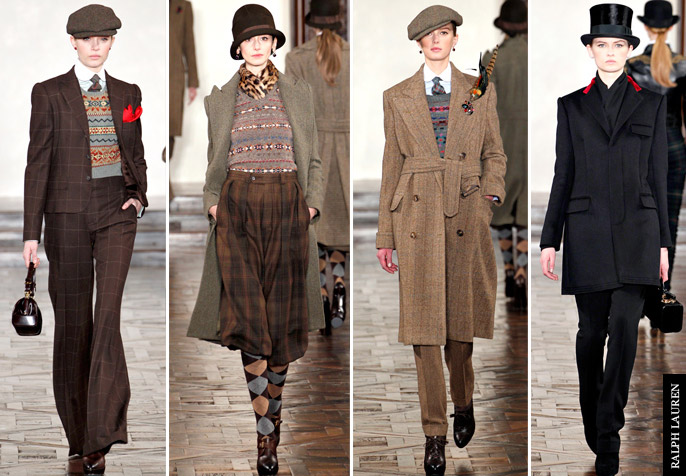 Photos from style.com
The tiniest hint of skin can be sophisticatedly sexy and alluringly seductive…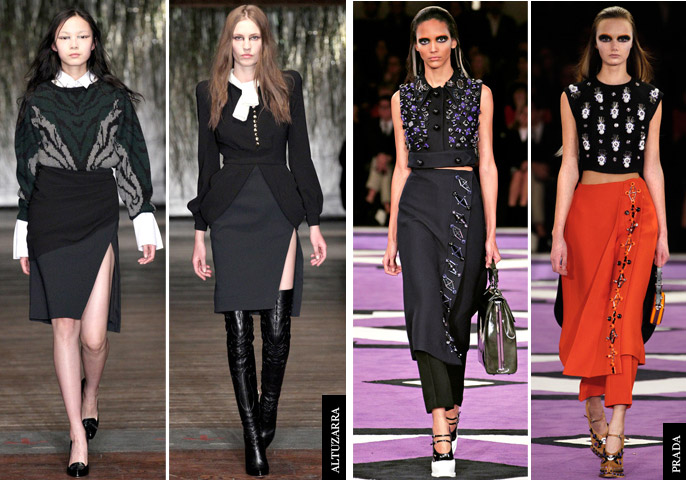 Walk to the sound of beating hearts and dare to bare. Your objective: to elegantly display a hint of beautiful skin from beneath a mostly conservative look.
During the Autumn / Winter collections, designers decided that baring a little skin can have an intoxicating appeal.
At Altuzarra, pencil skirts split thigh-high gave flashes of bare leg and at Emilio Pucci skin was revealed through graphic cut outs. At Salvatore Ferragamo, exposed shoulders displayed delicately graceful collarbones. While at Prada, shorter tops exposed hints of toned midriffs.
To keep your look chic and smart, keep the focus on one area of your body. Other areas should be kept demure and conservative – with all emphasis leading to your hint of exposed skin. For Winter chic choose darker colours in interesting textures such as leather or knits.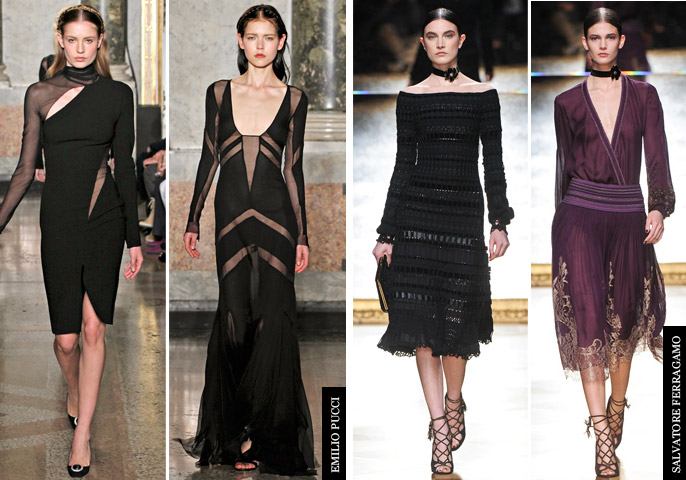 Will you dare to bare a hint of skin? xx
Photos from style.com
"Fashion is not something that exists in dresses only. Fashion is in the sky, in the street, fashion has to do with ideas, the way we live, what is happening."
– Coco Chanel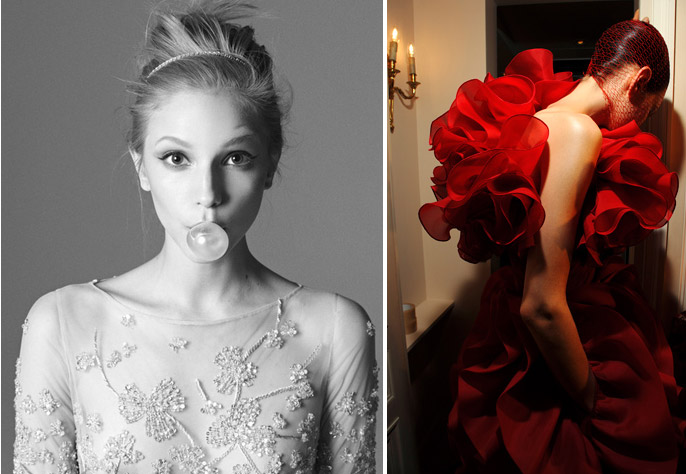 My July Inspiration…
Welcome to July! An extraordinary month! While I am spending my time rugged up under blankets in Australia; I hope all of you in the Northern Hemisphere are soaking up the sun in far off destinations and enjoying your Summer vacations.
Just a few of the things inspiring me this month…
The exquisitely beautiful Giambattista Valli Fall 2012 Couture Collection; youthful insolence; cosy knee-high socks; succulent strawberries; soft pink nail polish shades; fresh flowers; lazy days spent reading & decedent bubble baths; sweet make-up tones; Kate Moss for Burberry Campaign images; behind the scenes at Valli's Couture show…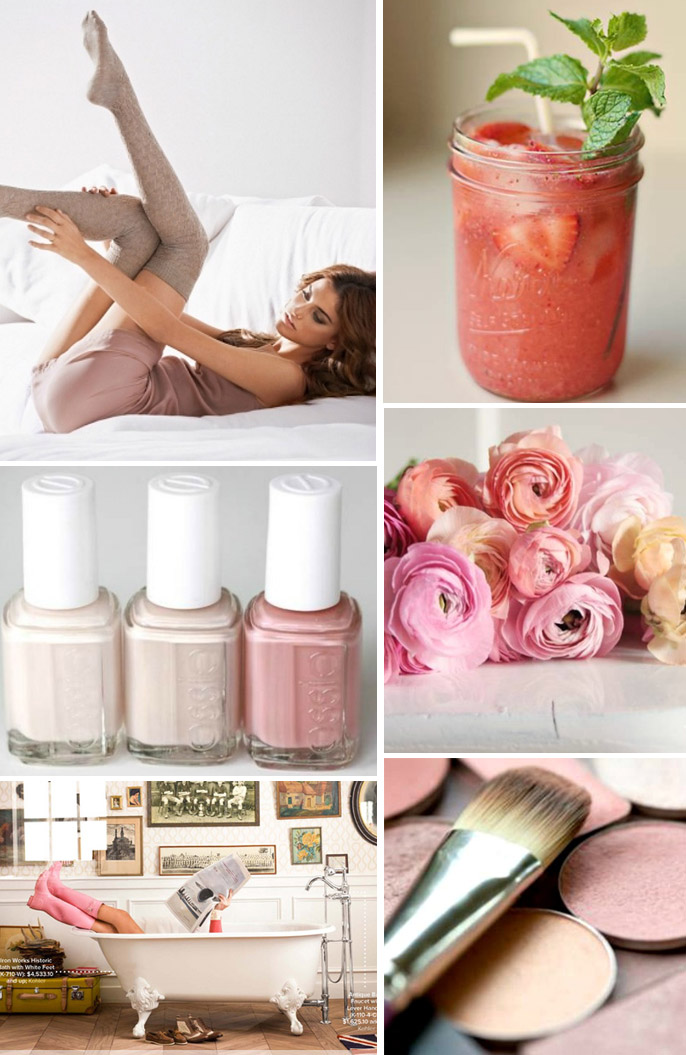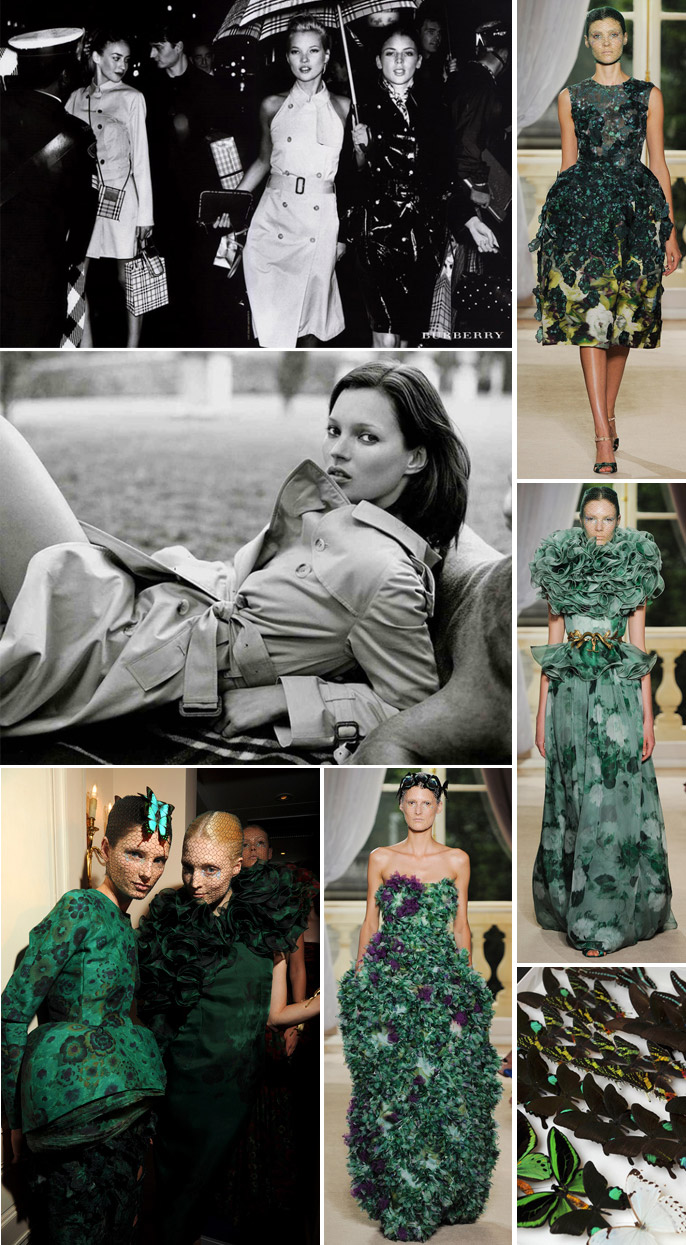 What is inspiring you right now? xx
Photos from style.com / thealternativebride.blogspot.com.au / littlebitsoflovely.blogspot.com.au