Once upon a time, in an elegant fashion fantasy…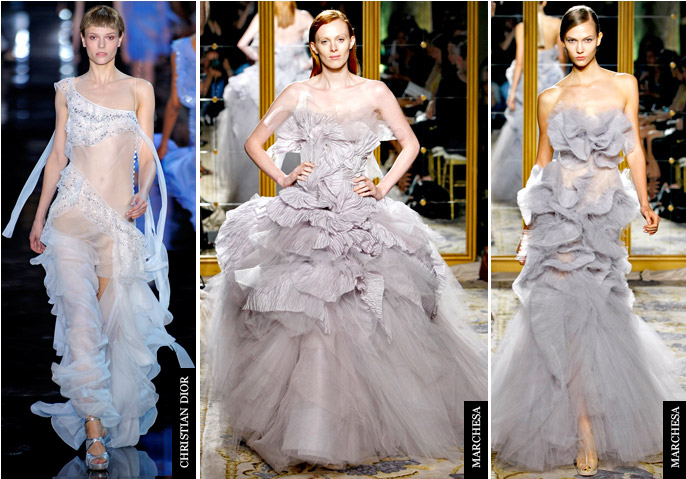 Be swept away in the romance and extraordinary beauty of an exquisite evening gown…
Whimsical, feminine and alluringly elegant, these are the gowns fashion dreams are made of. In the softest of chiffon, delicate silks and the lightest of feathers, these evening gowns appear as if they have descended straight from heaven.
Each falling delicately off one or both shoulders, these gowns trace beautiful lines around one of the most elegant body parts to bare – the shoulders.
Before wearing a strapless evening gown, give your skin some tender loving care. Use an exfoliating scrub in a delectable fragrance and apply some shimmering body lotion to your décolletage for flawless, glowing skin. Also be sure to invest in a good quality strapless bra.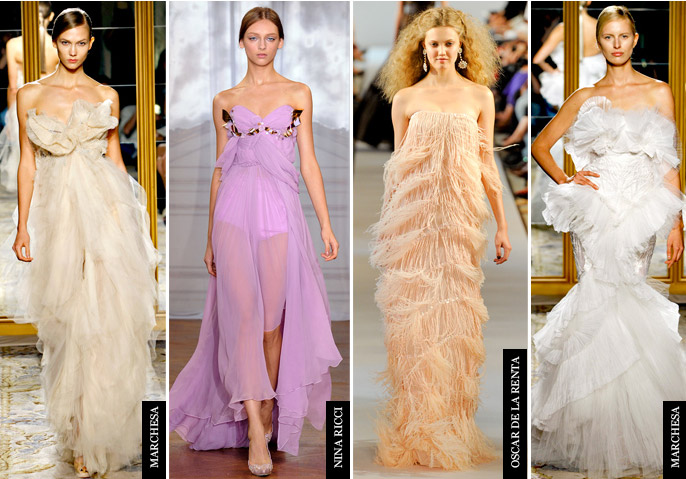 Happy Weekend! xx
Photos from style.com
Beautiful Brazil… with rich, alluring textures and an intoxicating colour palette – this editorial is a delight to the senses.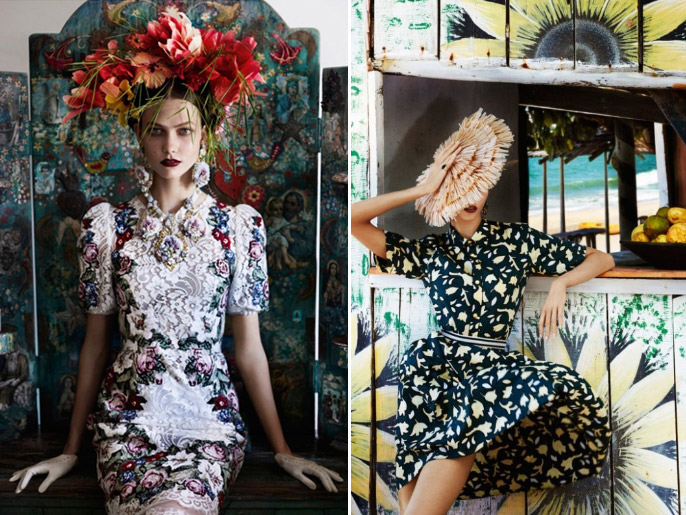 Featuring the extraordinarily beautiful, Karlie Kloss, and captured by Mario Testino for the July issue of Vogue US, this editorial captures the energy of a sizzling Summer getaway to Brazil. Wearing incredible pieces by Stella McCartney, Dolce & Gabbana and more; Kloss' wardrobe is the epitome of holiday chic.
The decedent prints and interesting textures make these elegant pieces, innately interesting and exquisitely enticing.
When packing for your own Summer holiday be sure to carefully consider your location; weather conditions; and itinerary. But also be sure to be bold with print and colour. Nothing says Summer quite like an eye-popping pink; brilliant sunshine yellow; or tangerine dream – especially against sun-kissed skin and that divine holiday glow…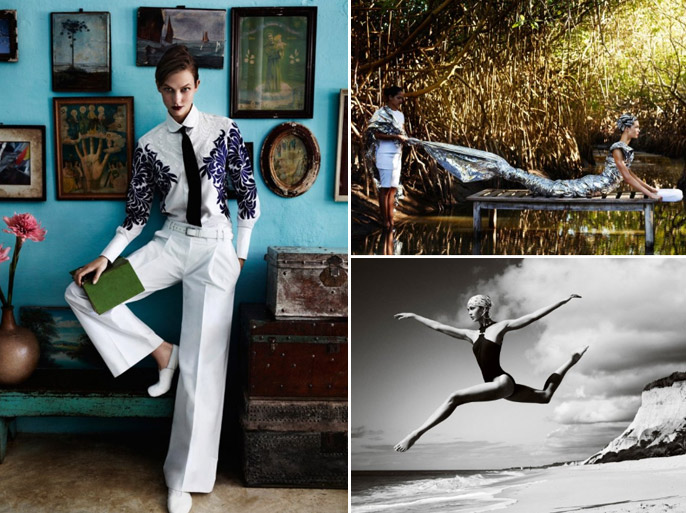 Where are you visiting (or dreaming of) this Summer? xx
Photos from fashiongonerogue.com
Like your orange juice freshly squeezed? Or do you prefer the allure of a tequila sunrise – cheerful, zesty orange is the toast of Summer…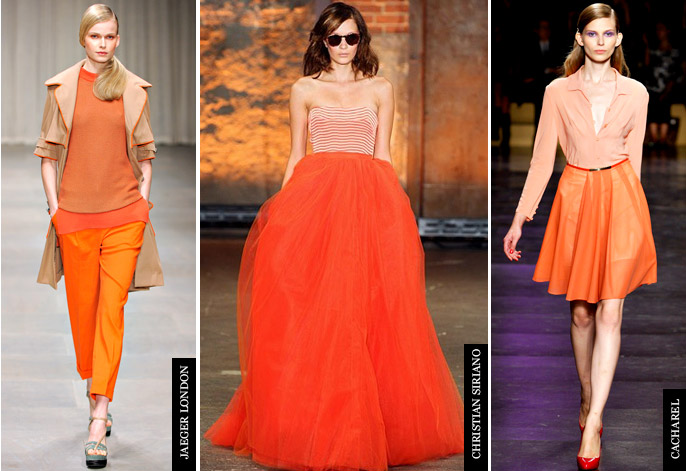 Whether you choose to wear this vivid hue on your cheeks, eyes, lips, nails or clothes; orange is perfect for achieving that warm Summer glow.
Orange is Summer's beauty bright. While it can be a little less shocking then fire engine red or eye-popping pink – the perfect shade can be positively mesmerising. Peach shades look lovely and romantic, while tangerine is bold and brilliant.
At Cacharel, orange nails added a burst of colour to this chic collection; while at Anna Sui all the focus was placed on the eyes. Creamy orange eye shadow brought  tangerine flair to pretty faces. At Erdem orange bee-stung lips were positively mouth watering.
When adding orange to your make-up palate be sure to keep the rest of your tones simple – with all focus leading to your burst of orange zest.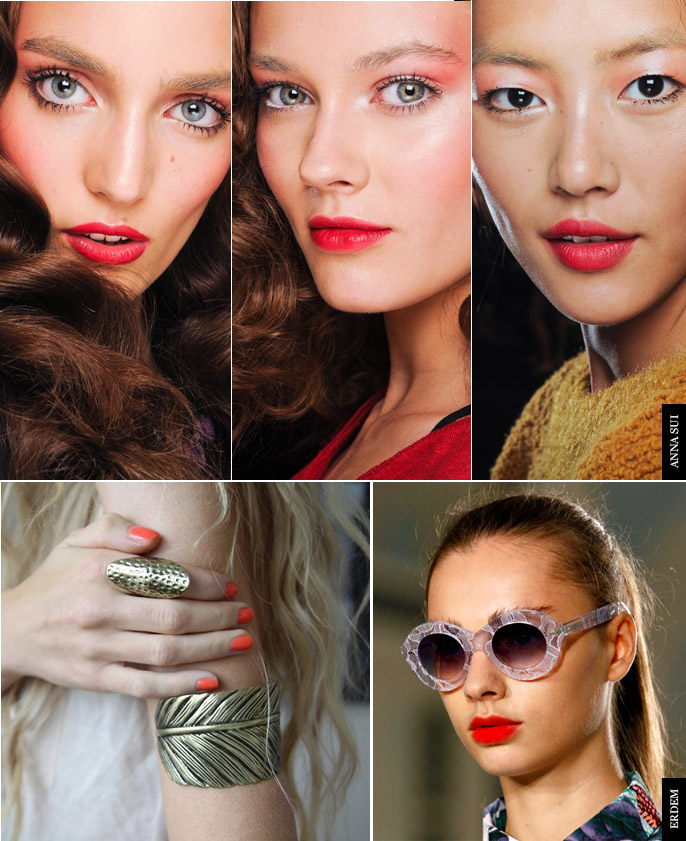 Will you get your dose of Vitamin C? xx
Photos from style.com / pinterest.com/evokedc