Two British Icons…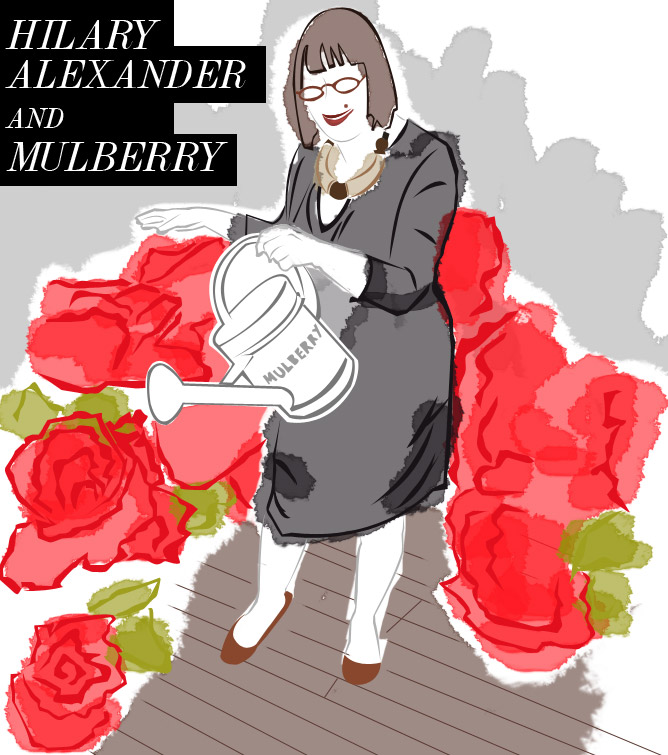 Hilary Alexander
As one of the most influential faces in fashion today, Hilary Alexander needs no introduction.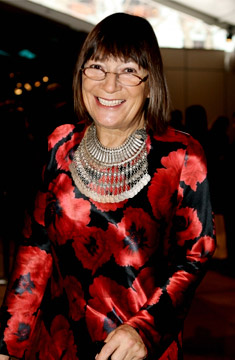 As the Fashion Director of The Daily Telegraph, Hilary Alexander has interviewed the world's leading fashion designers and industry experts. She has attended Fashion Weeks around the world and spent countless hours reviewing collections straight from the runway. Her charismatic, endearing, and candid reviews, all the while have won her a network of faithful fans across the globe all eagerly awaiting her take on fashion.  
About Hilary Alexander
Alexander has been named British Fashion Journalist of the Year twice (1998 and 2003). Her talent also extends beyond the written word into broadcast. Alexander has appeared on countless TV and radio shows, including; BBC 2's Style Challenge, Britain's Next Top Model and GMTV. Her own series Behind The Seams, saw her interview iconic fashion designers: Karl Lagerfeld, Matthew Williamson, Collette Dinnigan, Valentino and more.
Born in New Zealand, Hilary Alexander's warm direct approach has also seen her awarded the title of Visiting Professor by the University of the Arts, London (which encompasses the fashion colleges - Central Saint Martins and London College of Fashion) and the Chelsea and Camberwell Art colleges.
Mulberry
Mulberry is a juxtaposition of British style – cool city chic and the pretty, handcrafted aesthetic of the countryside.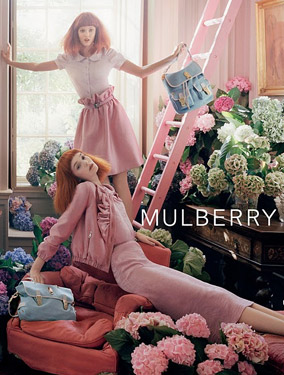 Established in 1971 in Somerset, England, Mulberry is renowned for its fine leather and IT bags. It is the birthplace of the must-have handbags – the Bayswater and Alexa.
Mulberry Spring / Summer 2011
Paper roses floating across a swimming pool, created the enchanting setting of an English Country garden at Mulberry. Larger than life paper dolls, watering cans and roses all immediately drew you into the magic of Mulberry.
Models rocked striking red hair, and even adorable dogs, at the Mulberry Spring / Summer 2011 collection. From shirt dresses with Peter Pan collars to the sweetest of blouses – Mulberry is the epitome of feminine, quirky, elegance. The colour palette of camels, pinks, purples, blues and faded denim added to the adorable factor…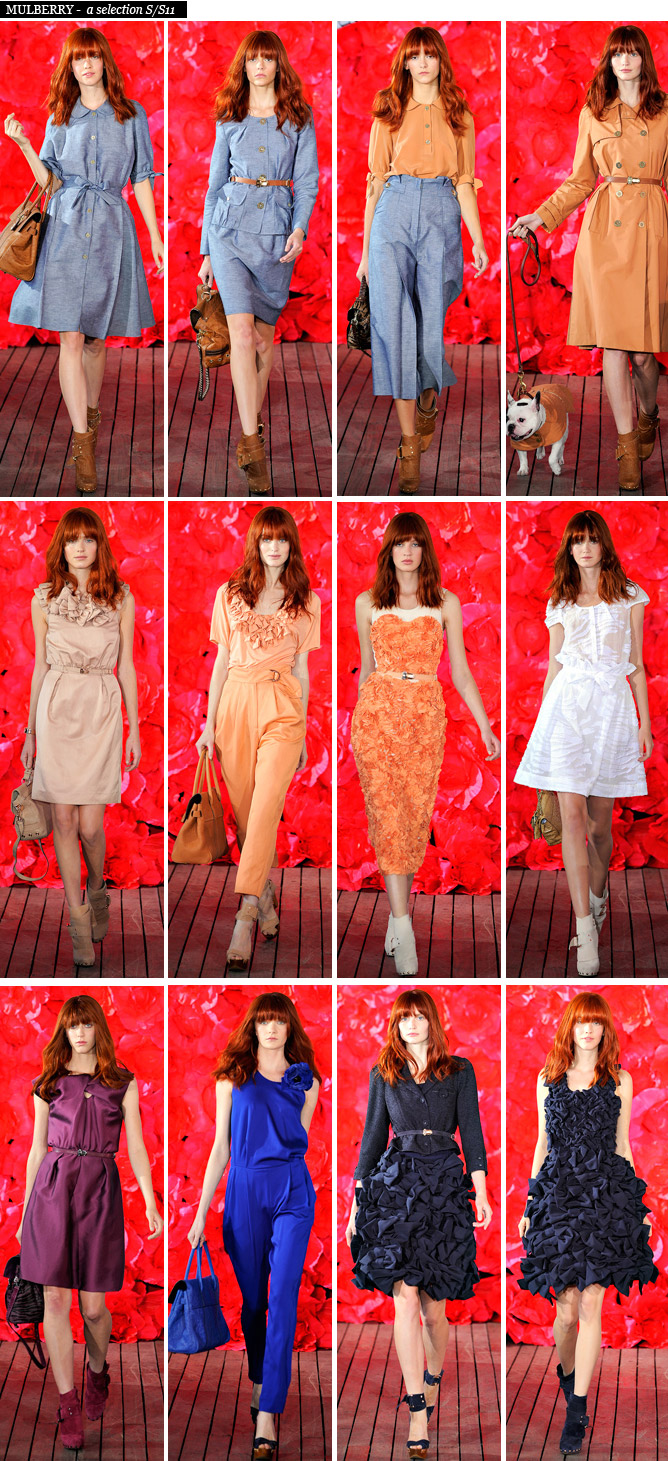 Who Inspires you? Who are some of your favourite people in fashion? xx
P.S. Happy Valentine's Day! xx
Photos from style.com
Your Daily Fashion Scoop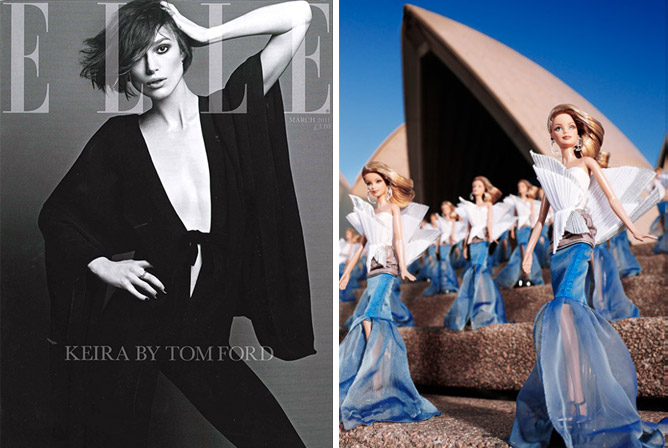 6 Espresso Shots Of News
Celebrate Sunday with some delicious scoops of Fashion News…

Tom Ford Stylist For Elle
For the March issue of Elle UK, Tom Ford is taking on the role of stylist. The first glance of Ford's work… the cover which features Keira Knightley and was photographed by Terry Tsiolis (pictured above left)…
Prada to float on the Hong Kong stock exchange
Prada's family owned company is set to float on the Hong Kong Stock Exchange. In what is set to mean big changes for the luxury brand, Prada will become a public company after 98years. Prada is also made up of labels: Miu Miu, Church's and Car Shoe. While this is the fourth time Prada has attempted such a move; depending on how many shares Miuccia Prada and her husband Patrizio Bertelli (company chief executive) chose to sell, they could boost their personal fortunes significantly…
Speaking of Prada…. The New 'Minimal Baroque' Sunglasses Campaign
Not just your ordinary campaign, models share the limelight with both dogs and eagles (pictured right).  Pushing the boundary between fashion and art; three artists – Ivo Bisignano, Marcela Gutiérrez and Andrea Tarella - have been commissioned to draw illustrations for the limited-edition 'Minimal Baroque' collection…
Sydney Opera House Barbie
To celebrate Australia Day last Wednesday, Mattel created the Sydney Opera House Barbie doll. Mattel enlisted the help of Australian Fashion Designer, Alex Perry, who created a miniature couture gown and accessories for the Barbie which was inspired by the iconic Australian Landmark. This is the fourth Barbie in the Landmark Series, which also includes; Big Ben, the Eiffel Tower and the Statue of Liberty…
Abbey Lee Kershaw for Portmans
Top Model Abbey Lee Kershaw is the new face of Australian retailer Portmans. Currently ranked No. 5 on Models.com, Kershaw is adored by Karl Lagerfeld, and has also appeared in campaigns for Chanel, Fendi, Gucci and D&G. Kershaw's Portmans campaign was shot in Sydney and one of the resulting images is pictured right. Portmans has previously cast other Australian models – Miranda Kerr, Jessica Hart and Elyse Taylor – before they went on to become international sensations…
Chic This Week… Diane Kruger
Diane Kruger had a super stylish week attending the Couture fashion shows. Kruger wore a Chanel Spring Couture dress (pictured below left) just 48 hours after it appeared on the catwalk! As one of Chanel's ambassadors, Kruger wore the exquisite powder-pink, structured dress adorned with diamanté buttons, to a charity dinner in Paris. Kruger also looked amazing this week in Gucci (below centre) and another Chanel look (below right)…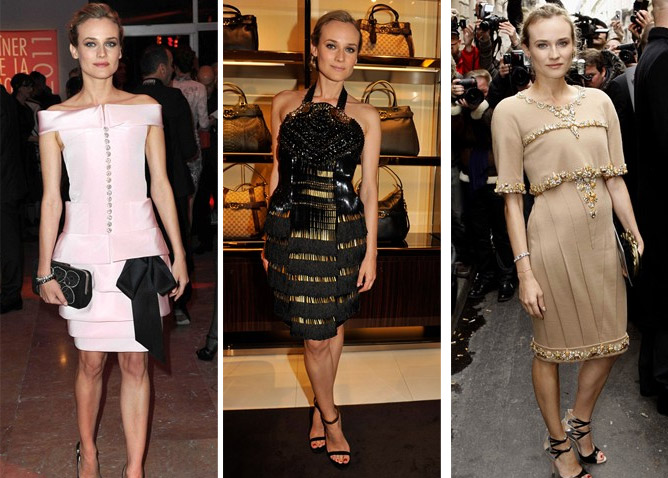 Your Daily Fashion Scoop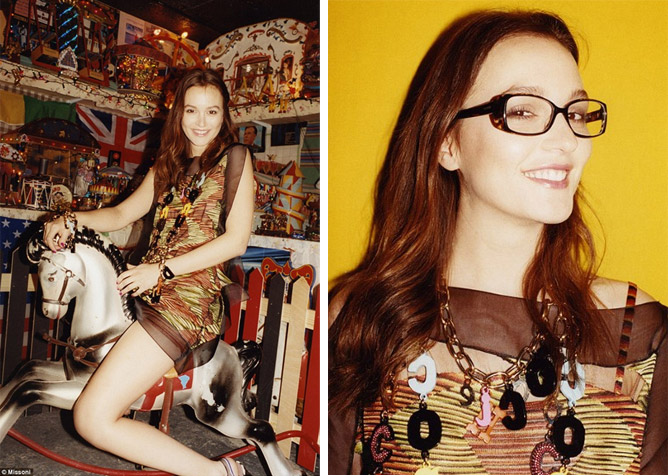 5 Espresso Shots Of News…
Indulge In Some Fabulous Friday Fashion News
1>> Leighton Meester for Missoni's Spring / Summer 2011 collection has been released (pictured above). The campaign also features creative acquaintances of the Missoni family, including; Eugenie Niarchos, Tatiana Santo Domingo and Jaquetta Wheeler amongst others. The campaign was inspired by the cover of The Beetles Sgt. Pepper's Lonely Hearts Club Band…
2>> After many rumours about showing in London, Victoria Beckham will present her Autumn/Winter 2011 collection at New York Fashion Week after all! Beckham will show on February 13th in NY. Cannot wait!…
3>> Rachel Zoe (Superstar Stylist & Star of The Rachel Zoe Project) has created her first line. Titled, The Rachel Zoe Collection, it features clothes, shoes and handbags with a '70s flare that is in tune with her signature glam style. The line and behind-the-scenes details will be filmed for the fourth season of her popular reality show…
4>> While Emmanuelle Alt may shortly be taking the reigns as Editor-In-Chief at French Vogue, she may have some competition on her hands. Miss Piggy will play a plus-size fashion editor for Vogue Paris in the new Muppet Movie set for release in 2012…
5>> Best Dressed Of The Week…   Short & Chic - Natalie Portman in Vionnet  \\  Breathtaking Red - Rachael McAdams wore Michael Kors  \\  A Stylish Mix n' Match – Michelle Williams teamed Nina Ricci with Wren  \\   Sweet As Candy – Ginnifer Goodwin wore Valentino
Summer Inspiration…
'Meet the Hilfigers' Spring / Summer 2011
For Spring / Summer 2011, the Hilfiger's are at the Country Club. It's ultra summery, cheeky, polished preppy perfection at its finest. Love this campaign! I want to be a Hilfiger!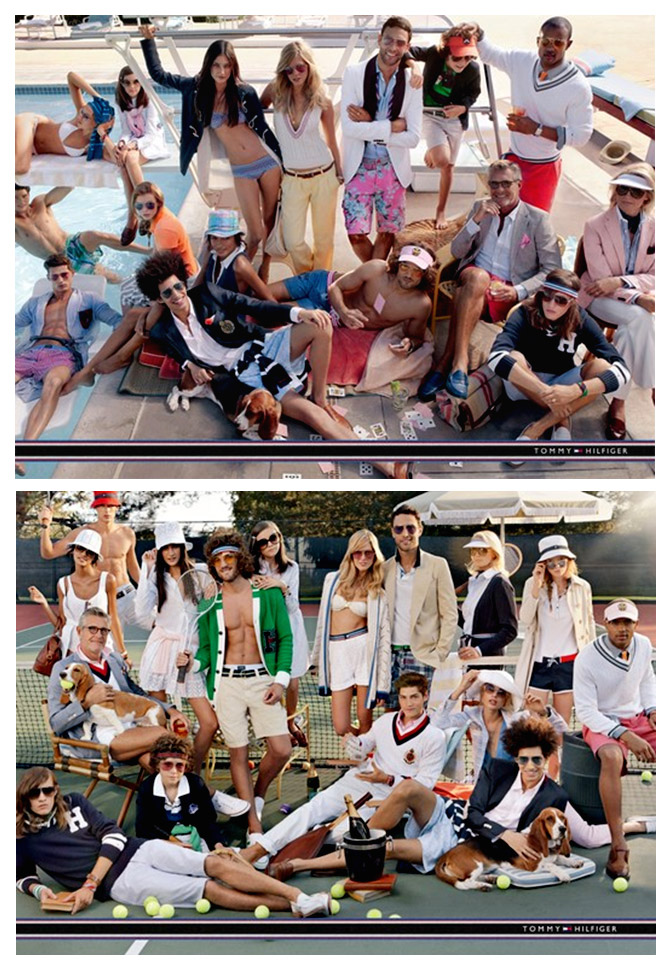 Happy Friday! xx
Photos: Top from fashion.telegraph.co.uk | Best Dressed from vogue.co.uk | Tommy Hilfiger from fashionfoiegras.com