Fashion Week Inspiration…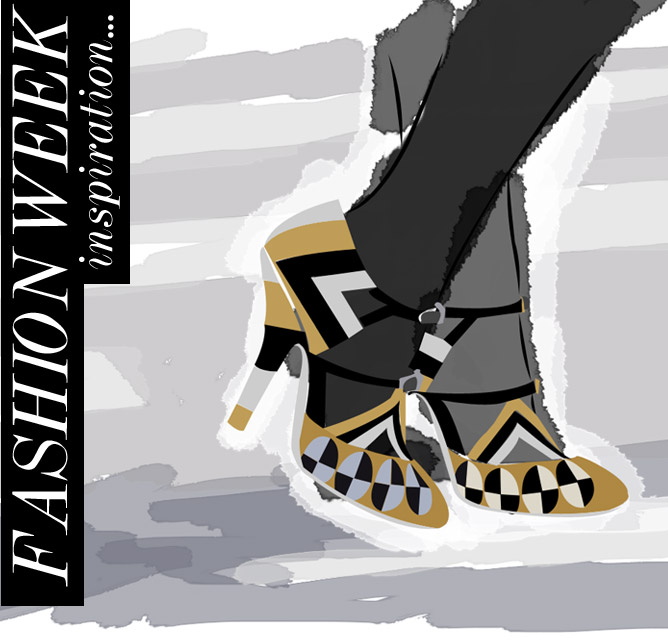 Fashion Week Is My Favourite Time Of Year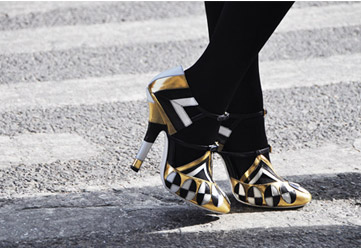 From the exquisite collections on the runways to the incredible street style of the 'fashion flock'– fashion week is a truly enchanting experience. Add to this the amazing street scenes of the fashion capitals – New York, London, Milan and Paris – and you have inspiration overdrive.
Tommy Ton, street style photographer, captured this gorgeous photo outside of London Fashion Week. The shoes, pose and metallic detailing are divine and look effortlessly chic! LOVE!
What have been your favourite shows at New York & London Fashion Weeks so far? xx
 
Photo from style.com
My Dream Fall Wardrobe…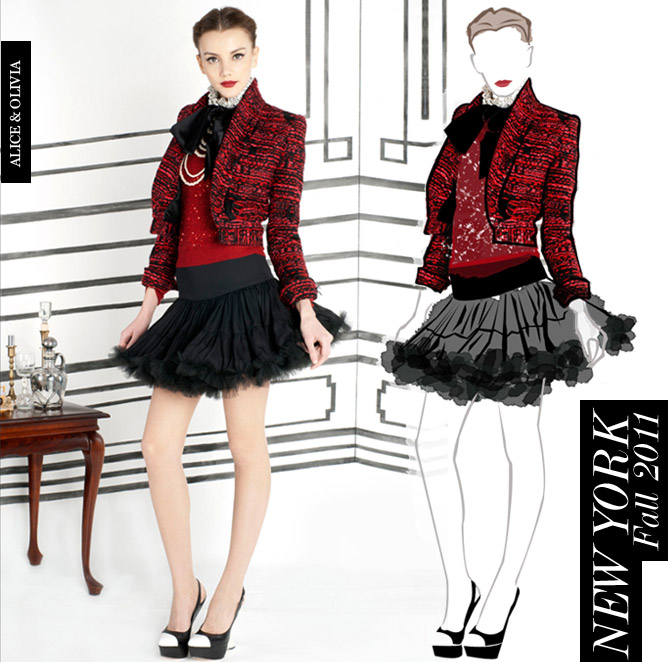 New York Fashion Week has come and gone… tear! Luckily there is still London, Milan and Paris Fashion Weeks to look forward to (including my favourite Chanel!).
New York Fashion Week left us with so many delectable looks it is almost impossible to ingest them all!  From Michael Kors (who is celebrating his 30th Anniversary) to Marchesa, Oscar De La Renta, Rodarte, Anna Sui, Jil Stuart and more – there are so many extraordinary collections to devour.
The too-die-for white feather skirt, delicate top with silver sequins and fur head piece by Oscar De La Renta (pictured line 2, 4th image) is elegance and sweet seduction personified! LOVE, LOVE, LOVE the head piece!  And how adorable are the animal prints at Jil Stuart – especially the foxes below (pictured line 3, 2nd image)? Not to mention, how exactly does Anna Sui always seem to create the perfect balance of feminine charm with an 'i'm with the band', effortless, cool aesthetic? Michael Kors, Erin Fethertson and Alice & Olivia also captured my heart with some exquisite pieces I cannot wait to see next Fall.
Some of my favourite looks from NY Fashion Wk…

P.S. Coincidentally, every one of my favourite looks from New York Fashion Week are dresses! Dresses are my absolute fashion true love! So I guess I will be investing in tights… xx
Photos from style.com
Victoria Beckham…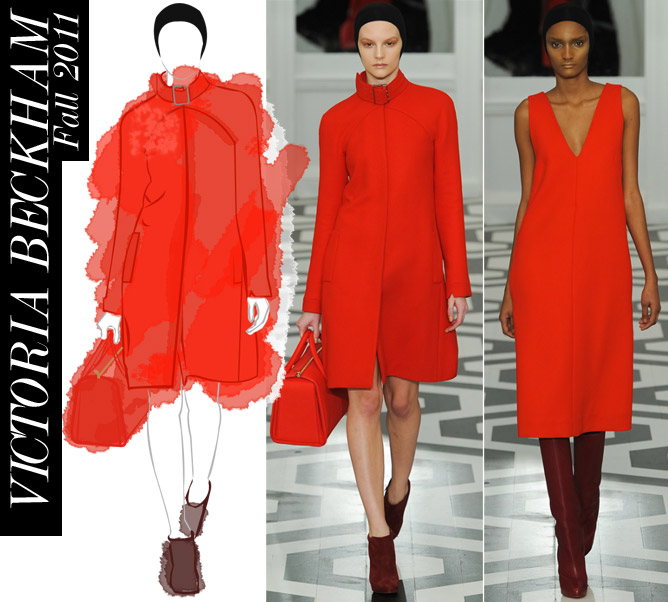 Victoria Beckham's Fall 2011 Collection…
The fiercely talented Mrs. Beckham has presented her Fall 2011 collection at New York Fashion Week. The extraordinary Victoria Beckham is the epitome of stylish, chic sophistication and her Fall 2011 collection is no exception.
Victoria Beckham's Fall 2011 collection is an explosion of exotic colour- saffron, magenta, and vermilion – in some exquisitely draped silhouettes. Of the collection, Beckham said: "The shoulder follows the natural line; there is no padding, and there is no corseting at the waist; the dress just skims it".
Honing in on a more relaxed fit than previous seasons, Beckham's collection cocooned the body in all the right places. The intriguing and elegant collection placed an emphasis on volume, while still staying true to her signature hour-glass silhouette. Coats were also particularly strong – simple, powerful and modern. Looks were taken to the next level with some seriously sexy Christian Louboutin knee-high boots!
Minimal, neat, sophisticated and fun – Victoria Beckham has created a collection of pure style.

What are your thoughts on Victoria Beckham's Fall 2011 collection? xx
Photos from style.com