Kamola S/S 2011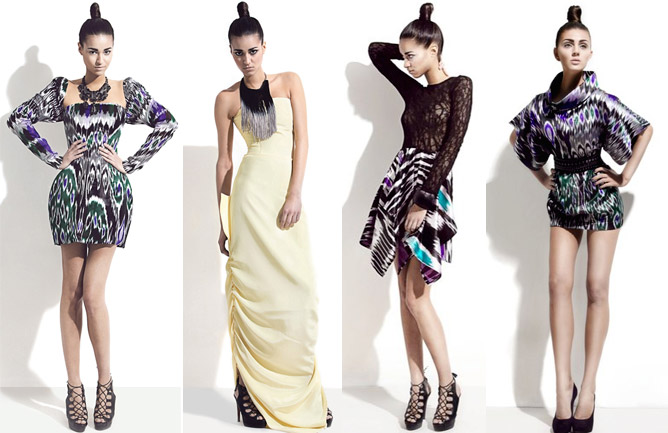 Last Saturday I was invited by Kamola & LilaBoutique.co.uk to a preview of Spring / Summer looks in Kensington.
The Creative Director and Founder of Kamola, Kamola Malikova, was on hand to talk about her pieces; her inspiration; and take personal orders for her made to measure S/S 11 looks. Champagne, Canapés and shopping… what better way is there to spend a Saturday?!
I have included some of my favourite looks from the Kamola Spring / Summer collection below. Striking graphic prints, divine lemon yellow and seductive lace will make for a sophisticated summer. My absolute favourite look is the white high-waisted A-line skirt, grey lace top and pink cape! So dramatic, feminine and chic xx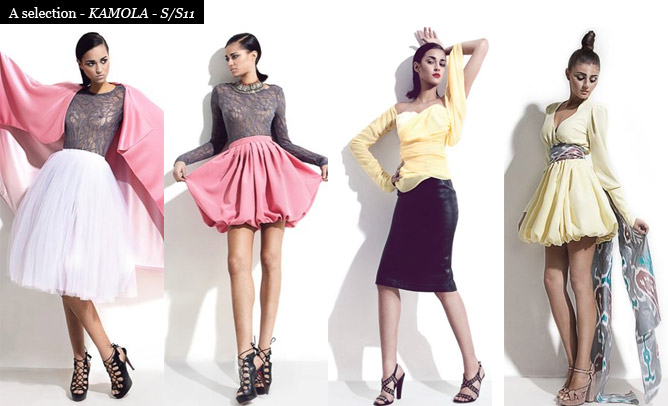 Also at the event were some gorgeous dresses by Laundry Room and Butter By Nadia. The photos of the red Butter By Nadia look are actually all of the same dress!  This 'one size fits all' dress in rayon jersey wraps, twists and drapes around the body to create endless styles! It's amazing! And the two cute dresses below by Laundry Room are both so cute and so reasonably priced at only £50.00! I want the colourful one! You can buy all of these looks from www.lilaboutique.co.uk…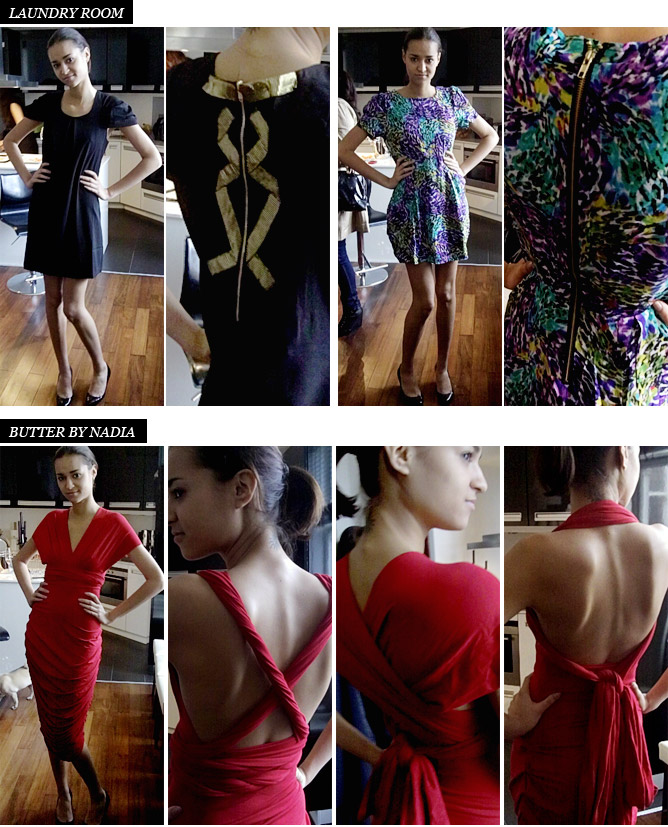 For more information please visit: www.lilaboutique.co.uk and www.kamola.co.uk
Some Of My Favourite Things…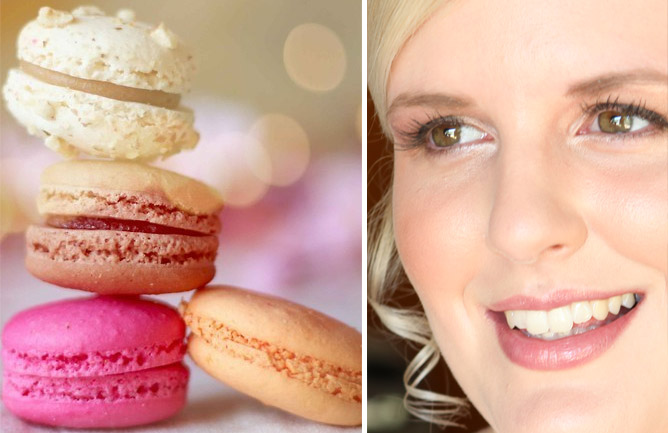 It's nearly winter time in London and the temperatures just keep on dropping. Trying to fight those 'mean reds' (as Holly Golightly so elegantly puts them in Breakfast At Tiffany's), I am often in search of cute, delicious or simply beautiful things to make me happy on cold afternoons.
Here are a few of the things that are keeping me warm, sweet and smiling this autumn… xx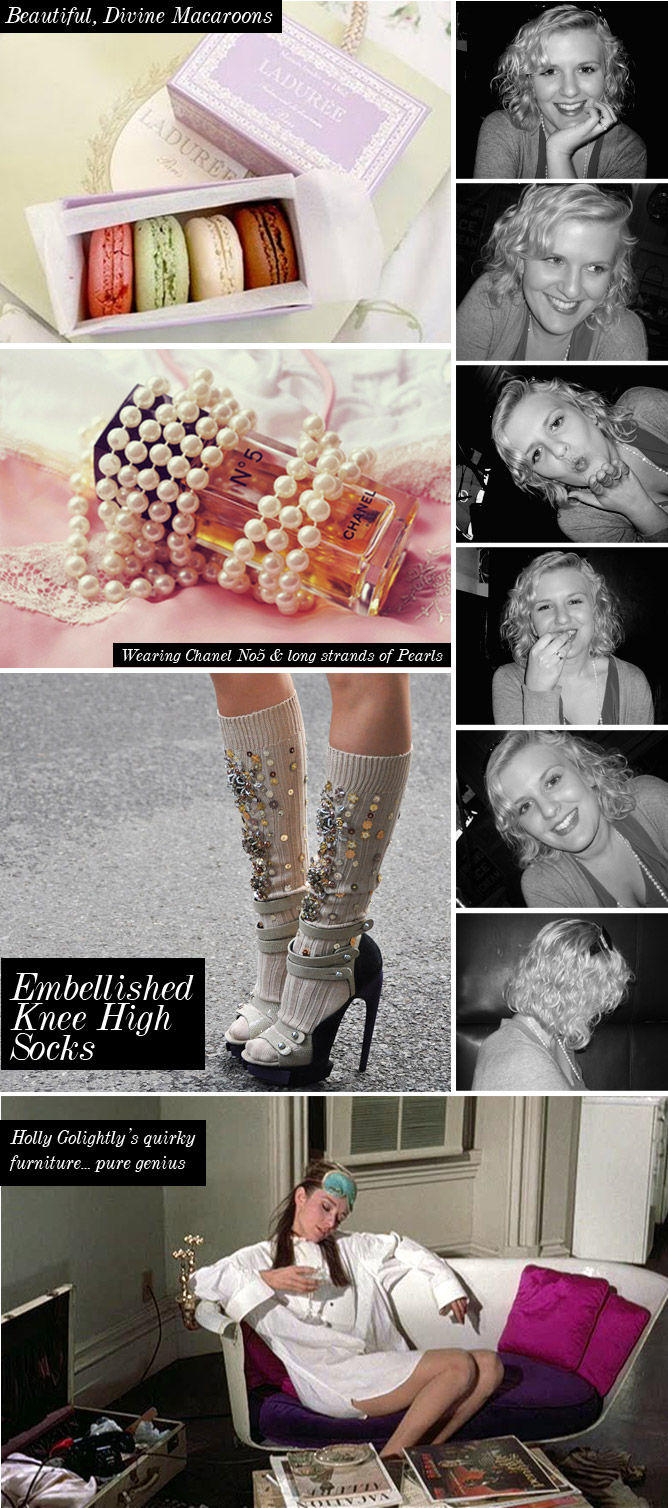 What is making you happy right now? xx
Photos (excluding ones of me) –1, 2, 3, 6 & 8 from thealternativebride.blogspot.com
4, 10 & 11 from style.com | 5, 9 from imdb.com | 7 from flickr.com
Your Daily Fashion Scoop
4 Espresso Shots of News…
Miranda Kerr Makes Vogue Australia History
In the January 2011 edition of Vogue Australia, Miranda Kerr will become the first pregnant woman to grace the cover. Looking divine in a full-length gown, Kerr is positively glowing. Kerr said of the shoot, "It's wonderful that I have this opportunity to do this photo shoot with Australian Vogue and record this wonderful moment in time". The photo was taken in LA when Kerr was 6 ½ months pregnant. 
Emma Watson to design for Alberta Ferretti
Love Emma Watson? Adore Alberta Ferretti? Emma Watson has already designed capsule collections for People Tree and the uber stylish starlet is set to further her design talent with Alberta Ferretti. It has been announced that Watson will create an organic clothing range for Alberta Ferretti. 
Watson has said of the collaboration, "We're doing an organic clothing range. I can't reveal the name yet but there will be more information about it soon".  And of the inspiration, "Very classic, 60s Jane Birkin"… I cannot wait to see the results!  
Meanwhile, Watson has made a stylish appearance in a Burberry spiked trench coat from the Spring / Summer 2011 collection (pictured right). 
Kate Moss scoops Best Dressed of the Decade
US Vogue has named its Best Dressed List. Kate Moss scooped the top honour, winning Best Dressed of the Decade. No mean feat! The trendsetting icon has graced over 300 magazine covers since she started modelling at 14 and her effortless style seems to just get better and better. Favouring high-end vintage and designer pieces, Moss' effortless style of rock and roll chic is adored around the world. Her collaborations with Topshop and Longchamp, not to mention six perfumes to her name, make Moss one stylish, highly successful, hot commodity. 
Vogue Magazine's Best Dressed List:
And the Awards have gone to…
Best Dressed of the Decade: Kate Moss
The Bombshell: Blake Lively
Screen Siren: Marion Cotillard
The Independent: Michelle Obama
American Beauty: Jessica Biel
Street Cool: Alexa Chung
Haute Bohemian: Sarah Jessica Parker
Conscious Chic: Liya Kebede
Free Spirit: Carey Mulligan 
 
Who do you think is the Best Dressed of the Decade? xx
Side photos from vogue.com.au & fashion.telegraph.co.uk